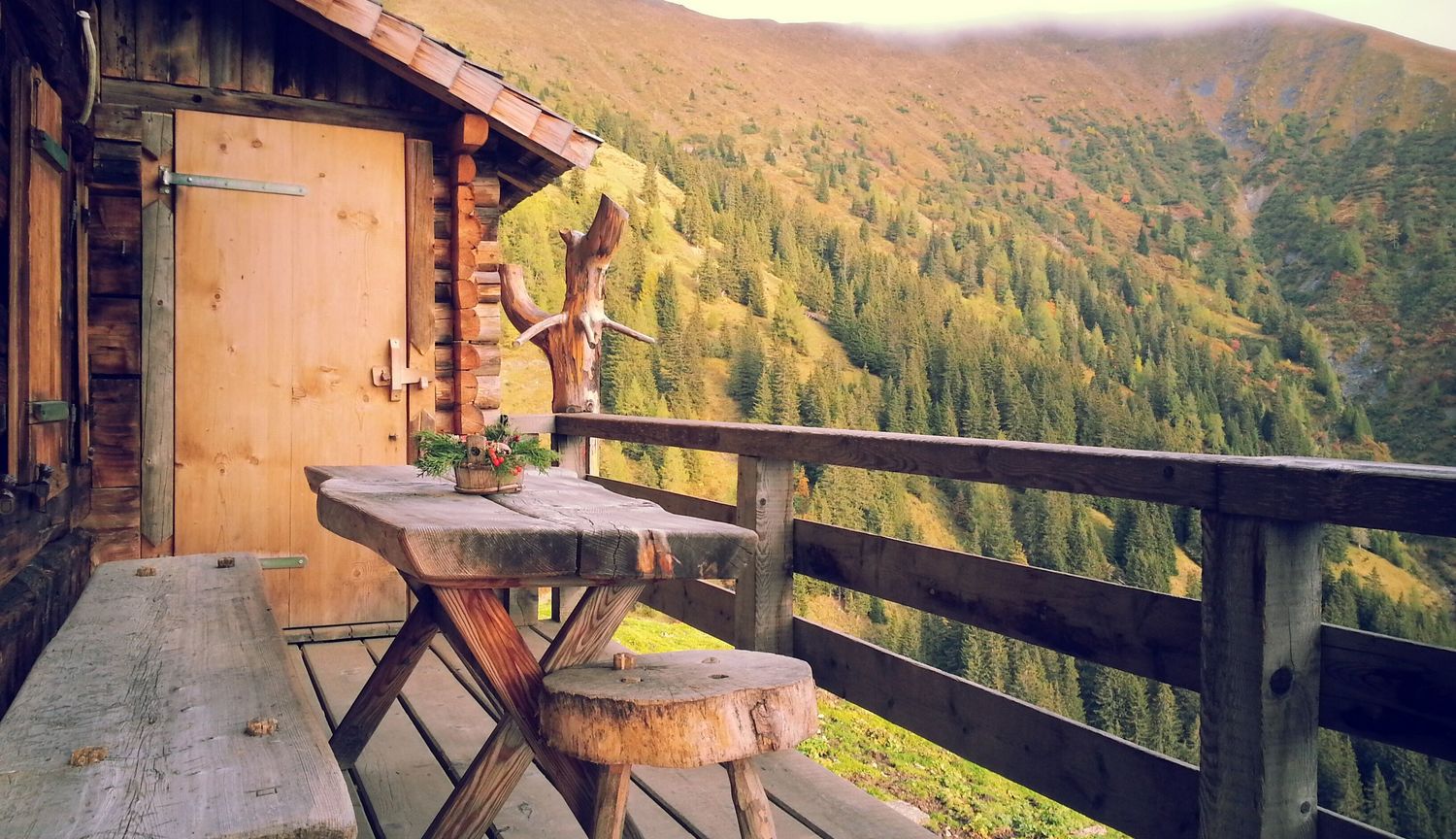 10 reads to escape with this long weekend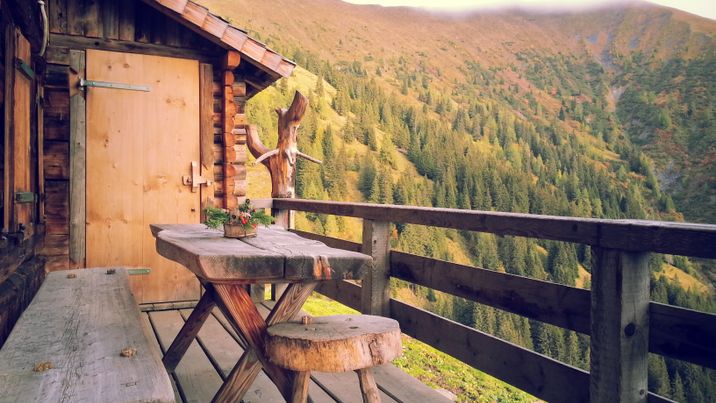 Summer long weekend. Three words that are bliss to a booklover's ears. It means more relaxing and more reading. Here are 10 short reads you can finish this long weekend to celebrate your extra time off:
1. Fierce Kingdom by Gin Phillips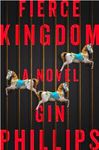 After school on a late October day, Joan has taken her four-year-old son, Lincoln, to one of his favourite places on earth: the zoo. Just before closing time, as they need to go home, she hears some loud pops like firecrackers. Not thinking much of it, they head for the exit...until Joan realizes the eerie human emptiness means danger, then sees the figure of a lone gunman. Without another thought, she scoops up her son and runs back into the zoo. And for the next three hours--the entire scope of the novel--she does anything she can to keep Lincoln safe.
2. Goodbye, Vitamin by Rachel Khong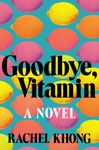 Freshly disengaged from her fiancé and feeling that life has not turned out quite the way she planned, thirty-year-old Ruth quits her job, leaves town and arrives at her parents' home to find that situation more complicated than she'd realized. Her father, a prominent history professor, is losing his memory and is only erratically lucid. Ruth's mother, meanwhile, is lucidly erratic. But as Ruth's father's condition intensifies, the comedy in her situation takes hold, gently transforming her all her grief.
Told in captivating glimpses and drawn from a deep well of insight, humor, and unexpected tenderness, Goodbye, Vitamin pilots through the loss, love, and absurdity of finding one's footing in this life.
3. The Party by Robyn Harding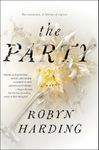 Sweet sixteen. It's an exciting coming of age, a milestone, and a rite of passage. Jeff and Kim Sanders plan on throwing a party for their daughter, Hannah—a sweet girl with good grades and nice friends. Rather than an extravagant, indulgent affair, they invite four girls over for pizza, cake, movies, and a sleepover. What could possibly go wrong?
But things do go wrong, horrifically so. After a tragic accident occurs, Jeff and Kim's flawless life in a wealthy San Francisco suburb suddenly begins to come apart. In the ugly aftermath, friends become enemies, dark secrets are revealed in the Sanders' marriage, and the truth about their perfect daughter, Hannah, is exposed.

If you loved Liane Moriarty's and HBO's Big Little Lies, you'll love The Party by Robyn Harding. This fast paced book exposes how even the most perfect of families can be shadowed by lies and betrayals. This is one page-turner you're going to want to bring with you to the cottage, the beach, or add to your nightstand to be read.
4. Crazy Rich Asians by Kevin Kwan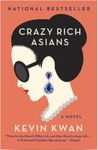 Crazy Rich Asians is the outrageously funny debut novel about three super-rich, pedigreed Chinese families and the gossip, backbiting, and scheming that occurs when the heir to one of the most massive fortunes in Asia brings home his ABC (American-born Chinese) girlfriend to the wedding of the season.
Uproarious, addictive, and filled with jaw-dropping opulence, Crazy Rich Asians is an insider's look at the Asian JetSet; a perfect depiction of the clash between old money and new money; between Overseas Chinese and Mainland Chinese; and a fabulous novel about what it means to be young, in love, and gloriously, crazily rich.
5. The Lying Game by Ruth Ware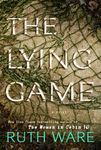 The four friends first met at Salten House boarding school, where they quickly bonded over The Lying Game, a risky contest that involved tricking fellow boarders and faculty with their lies. But the game had consequences, and the girls were eventually expelled after Kate's dad, their beloved art teacher, mysteriously disappeared. Forever bound by their lies but needing to forget their past, they went their separate ways—Kate remaining in Salten while the other three left to start new lives in and around London.
Now reunited, Isa, Kate, Thea, and Fatima discover that their past lies had far-reaching effects and criminal implications that threaten them all. In order to protect their reputations, and their friendship, they must uncover the truth about what really happened all those years ago.
Atmospheric, twisty, with just the right amount of chill, The Lying Game will have readers at the edge of their seats, not knowing who can be trusted in this tangled web of lies.
6. Sweetbitter by Stephanie Danler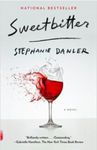 Newly arrived in New York City, twenty-two-year-old Tess lands a job working front of house at a celebrated downtown restaurant. What follows is her education: in champagne and cocaine, love and lust, dive bars and fine dining rooms, as she learns to navigate the chaotic, enchanting, punishing life she has chosen. The story of a young woman's coming-of-age, set against the glitzy, grimy backdrop of New York's most elite restaurants, in Sweetbitter Stephanie Danler deftly conjures the nonstop and high-adrenaline world of the food industry and evokes the infinite possibilities, the unbearable beauty, and the fragility and brutality of being young and adrift.
7. Son of a Trickster by Eden Robinson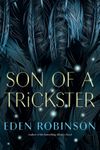 Jared can't count on his mom to stay sober and stick around to take care of him. He can't rely on his dad to pay the bills and support his new wife and step-daughter. Jared is only sixteen but feels like he is the one who must stabilize his family's life, even look out for his elderly neighbours. But he struggles to keep everything afloat...and sometimes he blacks out. And he puzzles over why his maternal grandmother has never liked him, why she says he's the son of a trickster, that he isn't human. Mind you, ravens speak to him--even when he's not stoned.
You think you know Jared, but you don't.
8. The Duchess by Danielle Steel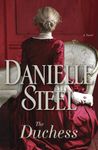 Unable to secure employment without references or connections, Angélique desperately makes her way to Paris, where she rescues a young woman fleeing an abusive madam—and suddenly sees a possibility: Open an elegant house of pleasure that will protect its women and serve only the best clients. With her upper-class breeding, her impeccable style, and her father's bequest, Angélique creates Le Boudoir, soon a sensational establishment where powerful men, secret desires, and beautiful, sophisticated women come together. But living on the edge of scandal, can she ever make a life of her own—or regain her rightful place in the world?
From England to Paris to New York, Danielle Steel captures an age of upheaval and the struggles of women in a male-ruled society—and paints a captivating portrait of a woman of unquenchable spirit, who in houses great or humble is every ounce a duchess.
9. Less by Andrew Sean Greer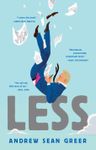 Who says you can't run away from your problems? You are a failed novelist about to turn fifty. A wedding invitation arrives in the mail: your boyfriend of the past nine years is engaged to someone else. You can't say yes--it would be too awkward--and you can't say no--it would look like defeat. On your desk are a series of invitations to half-baked literary events around the world.
QUESTION: How do you arrange to skip town?

ANSWER: You accept them all.
What could possibly go wrong?
A scintillating satire of the American abroad, a rumination on time and the human heart, a bittersweet romance of chances lost, by an author The New York Times has hailed as "inspired, lyrical," "elegiac," "ingenious," as well as "too sappy by half," Less shows a writer at the peak of his talents raising the curtain on our shared human comedy.
10. The People We Hate at the Wedding by Grant Ginder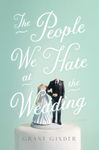 Paul and Alice's half-sister Eloise is getting married! In London! There will be fancy hotels, dinners at "it" restaurants and a reception at a country estate complete with tea lights and embroidered cloth napkins.
They couldn't hate it more.
As this estranged clan gathers together, and Eloise's walk down the aisle approaches, Grant Ginder brings to vivid, hilarious life the power of family, and the complicated ways we hate the ones we love the most in the most bitingly funny, slyly witty and surprisingly tender novel you'll read this year.