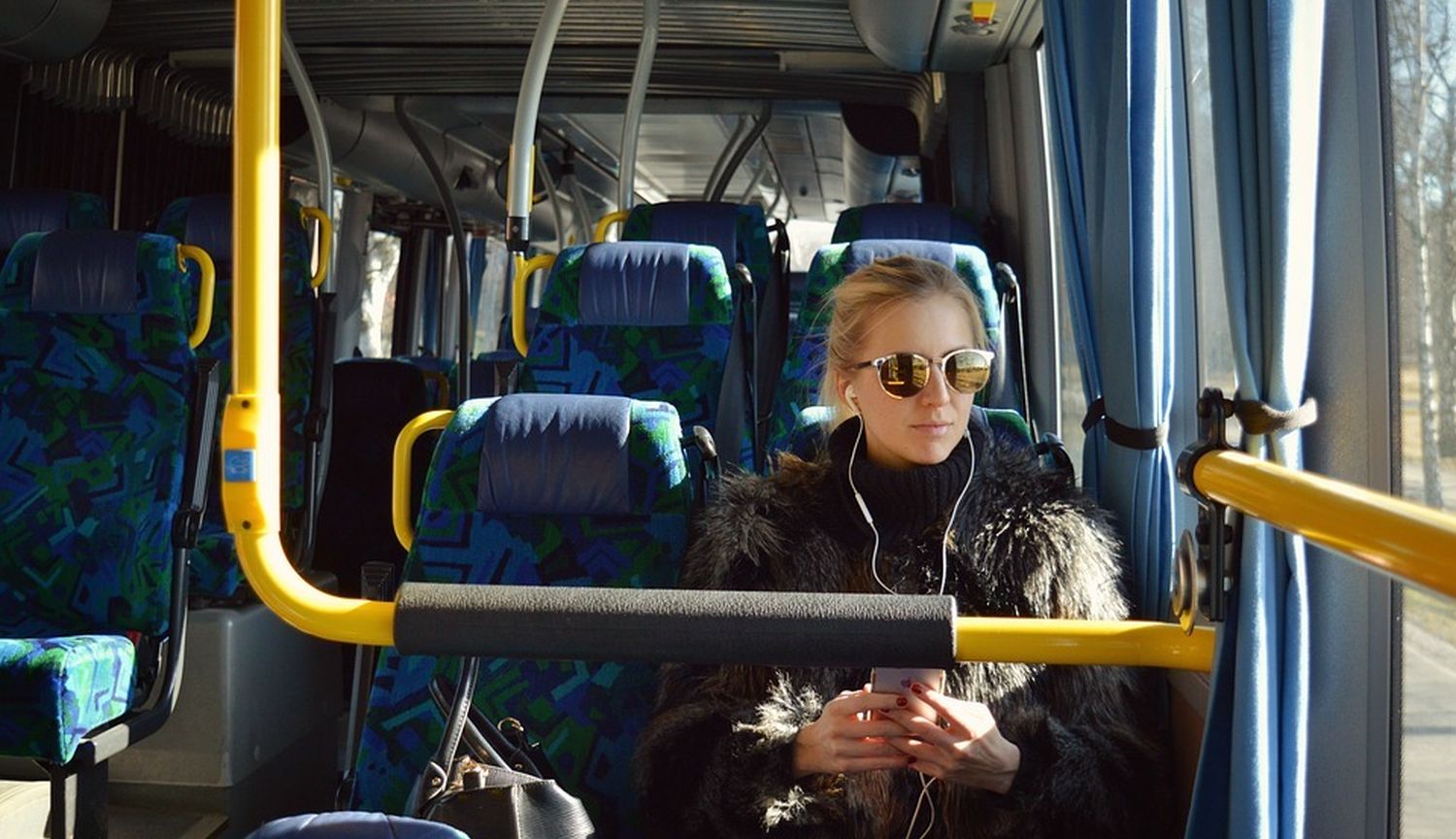 17 audiobooks that will transform your commute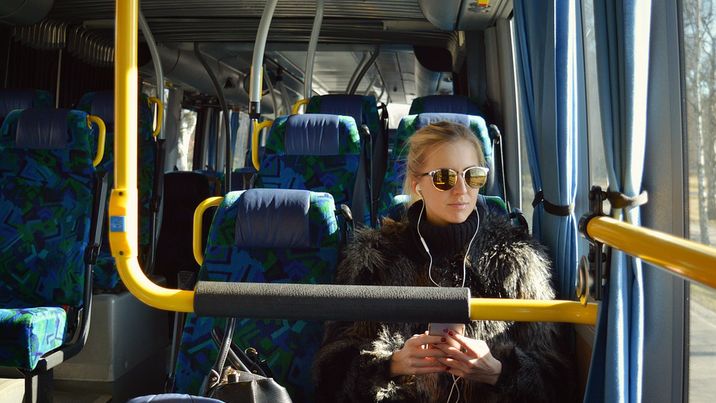 Commuting connotes stress and impatience, unless of course the must-listen album you've been waiting months for finally drops, making even snail-paced traffic enjoyable—or at least more bearable. And for those whose vice is books, despair not. We've rounded up 17 audiobooks to help you reclaim your time while commuting. From international bestsellers to celebrity memoirs, these audiobooks will transport you to where your commute doesn't.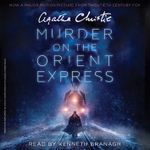 1. Murder on the Orient Express by Agatha Christie, narrated by Kenneth Branagh
Just after midnight, the famous Orient Express is stopped in its tracks by a snowdrift. By morning, the millionaire Samuel Edward Ratchett lies dead in his compartment, stabbed a dozen times, his door locked from the inside. One of his fellow passengers must be the murderer.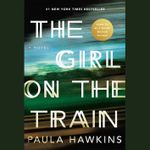 2. The Girl on the Train by Paula Hawkins, narrated by Clare Corbett, Louise Brealey, India Fisher
Rachel takes the same commuter train every morning and night. Every day she rattles down the track, flashes past a stretch of cozy suburban homes, and stops at the signal that allows her to daily watch the same couple breakfasting on their deck. She's even started to feel like she knows them. Jess and Jason, she calls them. Their life—as she sees it—is perfect. Not unlike the life she recently lost. And then she sees something shocking. It's only a minute until the train moves on, but it's enough. Now everything's changed.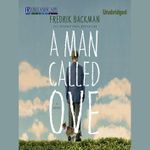 3. A Man Called Ove by Fredrik Backman, narrated by George Newbern
Meet Ove. He's a curmudgeon - the kind of man who points at people he dislikes as if they were burglars caught outside his bedroom window. He has staunch principles, strict routines, and a short fuse. People call him 'the bitter neighbor from hell.' But behind the cranky exterior there is a story and a sadness.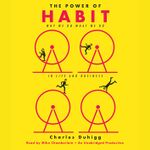 4. The Power of Habit by Charles Duhigg, narrated by Mike Chamberlain
At its core, The Power of Habit contains an exhilarating argument: The key to exercising regularly, losing weight, raising exceptional children, becoming more productive, building revolutionary companies and social movements, and achieving success is understanding how habits work.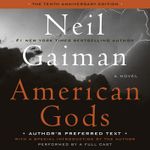 5. American Gods by Neil Gaiman, narrated by George Guidall, Full Cast Production
Life as Wednesday's bodyguard, driver, and errand boy is far more interesting and dangerous than Shadow ever imagined. Soon Shadow learns that the past never dies . . . and that beneath the placid surface of everyday life a storm is brewing—an epic war for the very soul of America—and that he is standing squarely in its path.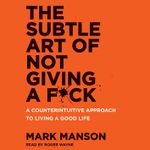 6. The Subtle Art of Not Giving a F*ck by Mark Manson, narrated by Roger Wayne
In this generation-defining self-help guide, a superstar blogger cuts through the crap to show us how to stop trying to be "positive" all the time so that we can truly become better, happier people.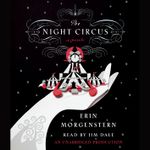 7. The Night Circus by Eric Morgenstern, narrated by Jim Dale
The circus arrives without warning. No announcements precede it. It is simply there, when yesterday it was not. Within the black-and-white striped canvas tents is an utterly unique experience full of breathtaking amazements. It is called Le Cirque des Rêves, and it is only open at night.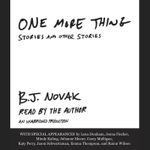 8. One More Thing by B. J. Novak, narrated by B. J. Novak, Mindy Kaling, Lena Dunham, Various Special Appearances
B.J. Novak's One More Thing is an endlessly entertaining, surprisingly sensitive, and startlingly original debut that signals the arrival of a brilliant new voice in American fiction.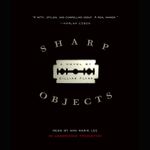 9. Sharp Objects by Gillian Flynn, narrated by Ann Marie Lee
Words are like a road map to reporter Camille Preaker's troubled past. Fresh from a brief stay at a psych hospital, Camille's first assignment from the second-rate daily paper where she works brings her reluctantly back to her hometown to cover the murders of two preteen girls.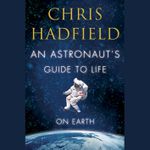 10. An Astronaut's Guide to Life on Earth by Chris Hadfield, narrated by Chris Hadfield
With humour, humility and a profound optimism for the future of space exploration, An Astronaut's Guide to Life on Earth offers listeners not just the inspiring story of one man's journey to the ISS, but the opportunity to step into his space-boots and think like an astronaut—and renew their commitment to pursuing their own dreams, big or small.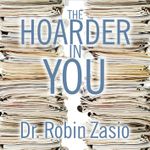 11. The Hoarder in You by Dr. Robin Zasio, narrated by Cassandra Campbell
From hobbyists and collectors to pack rats and compulsive shoppers-it is close to impossible for hoarders to relinquish their precious objects, even if it means that stuff takes over their lives and their homes. According to psychologist Dr. Robin Zasio, our fascination with hoarding stems from the fact that most of us fall somewhere on the hoarding continuum.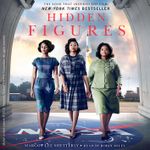 12. Hidden Figures by Margot Lee Shetterly, narrated by Robin Miles
Before John Glenn orbited the earth, or Neil Armstrong walked on the moon, a group of dedicated female mathematicians known as "human computers" used pencils, slide rules and adding machines to calculate the numbers that would launch rockets, and astronauts, into space.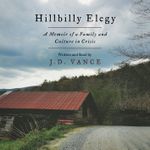 13. Hillbilly Elegy by J. D. Vance, narrated by J. D. Vance
From a former marine and Yale Law School graduate, a powerful account of growing up in a poor Rust Belt town that offers a broader, probing look at the struggles of America's white working class
14. The Firestarter Sessions by Danielle LaPorte, narrated by Danielle Laporte
Danielle LaPorte's straight-talk life-and-livelihood sermons have been read by over one million people. Bold but empathetic, in The Fire Starter Sessions she reframes popular self-help and success concepts.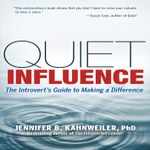 15. Quiet Influence by Jennifer Kahnweiler PhD, narrated by Karen Saltus
Introverts may feel powerless in a world where extroverts seem to rule, but there's more than one way to have some sway. As Jennifer Kahnweiler proves in this much-needed audiobook, introverts can be highly effective influencers when, instead of trying to act like extroverts, they use their natural strengths.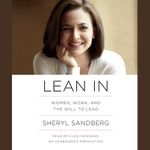 16. Lean In by Sheryl Sandberg, narrated by Elisa Donovan
Written with humor and wisdom, Lean In is a revelatory, inspiring call to action and a blueprint for individual growth that will empower women around the world to achieve their full potential.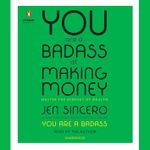 17. You Are a Badass at Making Money by Jen Sincero, narrated by Jen Sincero
You Are a Badass at Making Money will launch you past the fears and stumbling blocks that have kept financial success beyond your reach. Drawing on her own transformation—over just a few years—from a woman living in a converted garage with tumbleweeds blowing through her bank account to a woman who travels the world in style, Jen Sincero channels the inimitable sass and practicality that made You Are a Badass an indomitable bestseller.