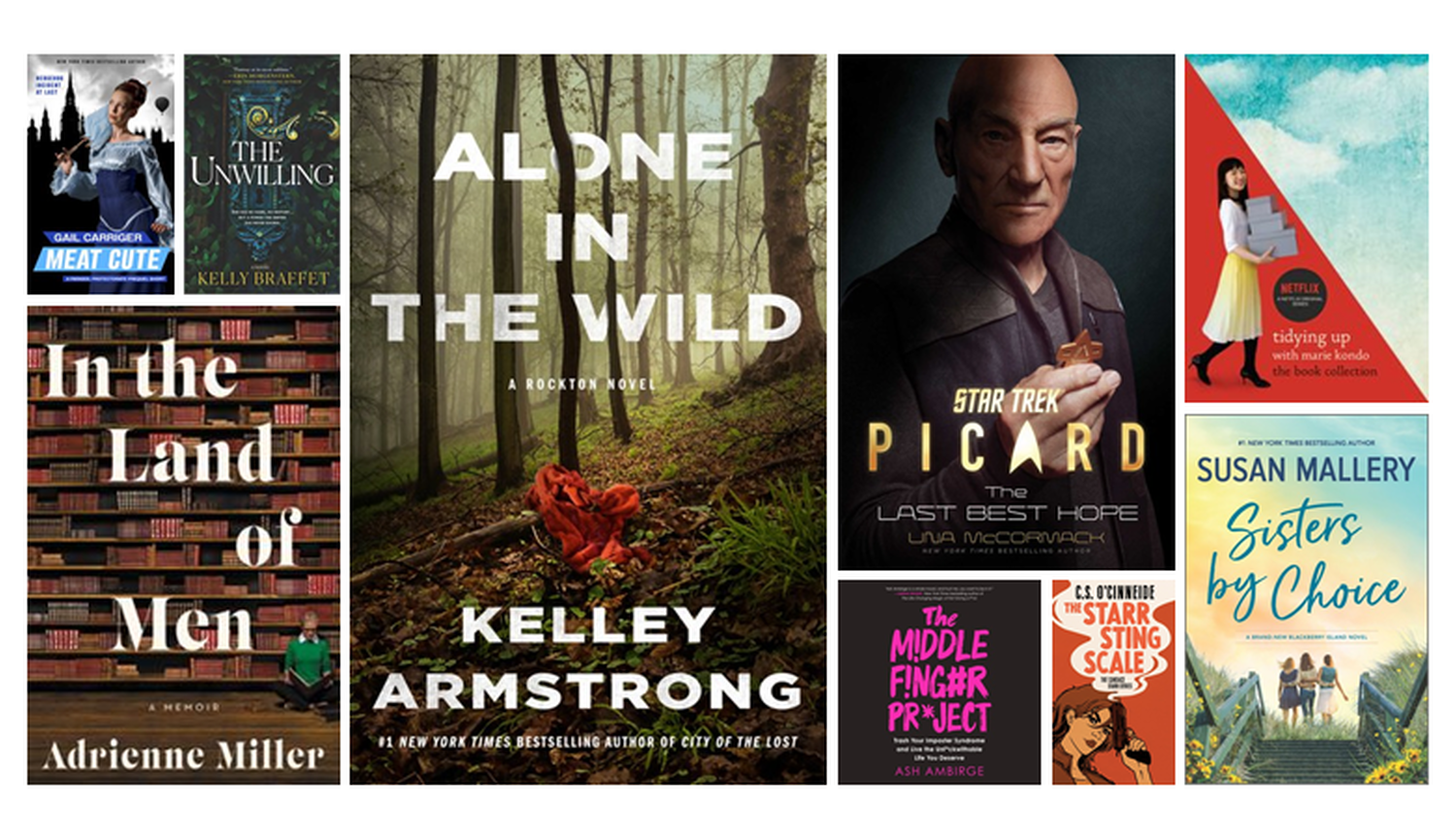 26 new eBooks and audiobooks we're looking forward to this week
Welcome back to New & Hot Reads: a weekly roundup where we share some of the most anticipated books coming out in 2020.
If any copies of Marie Kondo's books survived the purging you surely did after you read them or watched her Netflix series, then you may find the joy they sparked finally extinguished by Tidying Up With Marie Kondo: The Book Collection. In this single eBook you'll find her 2 global bestsellers, The Life-Changing Magic of Tidying Up and Spark Joy. This eBook takes up no shelf space and weighs nothing. For Kondo, it must be like seeing a dream come true.
Whether you're still catching up on the hit new TV show Star Trek: Picard, or squirming in anticipation for the next episode, Star Trek: Picard: The Last Best Hope by prolific science fiction author and Trek specialist Una McCormack is sure to satisfy. It's a prequel, but Trekkies of all stripes should rest assured that reading it in no way violates the Temporal Prime Directive.
With Alone in the Wild, Kelley Armstrong returns to Rockton, the mythical hidden town where people who've done bad things go to disappear. As you might expect, Rockton is an adults-only kind of place, so when an orphaned baby turns up in the woods at the edge of town it comes as a surprise and significant inconvenience, especially as the world-weary townsfolk try to figure out where the little one came from.
💘 Romance
🗡️ Crime and Thrillers
🖊️ Contemporary Fiction
✨ Tales of Other Worlds and Other Times
💭 Big Ideas
✍️ True Stories
Check out even more new eBooks & audiobooks here