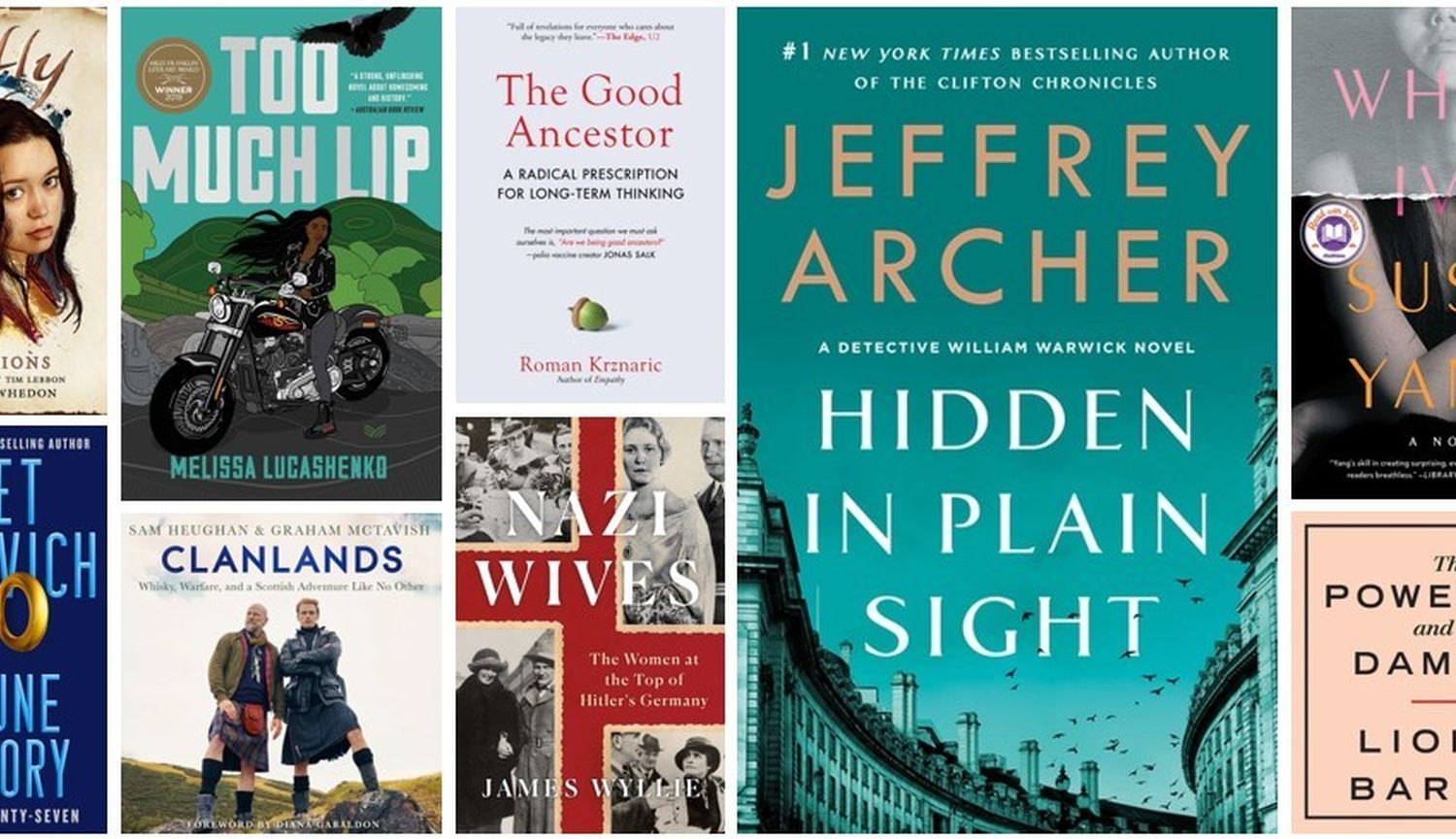 26 new eBooks and audiobooks we're looking forward to the week of November 3
Welcome back to New & Hot Reads, where we talk about some of the most anticipated books coming out now
It's hard to imagine a reader who can't find a reason to dive into Melissa Lucashenko's Too Much Lip. The story of Kerry Salter, a woman eluding arrest to visit her dying father one last time, has just about everything you could want in a novel. There's the suspense of the authorities in pursuit. There's Kerry's impulsive nature, that sends her off in unexpected directions. There's the handsome stranger who catches her eye. There's the threat of a developer looking to build a prison on top of her family's spiritual home. And there's the strained family relationship that has kept Kerry away until her father's final moments -- if the stolen Harley she's riding can get her there in time. The jury of Australia's Miles Franklin LIterary Award (similar in stature to the US' National Book Award and Canada's Giller Prize) found the charms of Too Much Lip too numerous to resist, and awarded it the prize in 2019.
In Diana Gabaldon's outrageously popular Outlander series, readers are transported to 18th century Scotland to witness heart-pounding drama and romance based approximately in historical fact and witnessed through modern time-travelling eyes. Clanlands: Whisky, Warfare, and a Scottish Adventure Like No Other is not a new Outlander book (Gabaldon says Go Tell the Bees That I Am Gone is the title of the to-be-scheduled next installment in the series) but it might be the next best thing that isn't anything like an Outlander book. Written by Sam Heughan and Graham McTavish, who star in the Outlander TV series, Clanlands is a travelogue of Scotland, exploring its culture, history -- and of course its whisky. Despite being co-stars, McTavish and Heughan are an odd couple, with an age difference of nearly two decades and vastly different professional backgrounds -- McTavish specializing in voice work for animation as well as face-obscuring roles in special effects-heavy films like The Hobbit, while Heughan is cast primarily as a heartthrob, his Outlander role included. But in Clanlands they're bound together by their Scottishness, and their desire to get to know one another and their homeland more intimately. Naturally, the audiobook is narrated by the authors, and Diana Gabaldon cameos to read the foreword she provides.
For many of us, a lot of the stress of 2020 has come from the ever-present now obstructing our view of what's coming next. In The Good Ancestor: A Radical Prescription for Long-Term Thinking, Philosopher Roman Krznaric offers hope to readers trying to find meaning in the monotony of putting one foot in front of the other as the days under COVID pile up. By adopting the perspective of generations in the distant future, Krznaric suggests, we can better understand the value of our actions today and influence how we choose to spend money or cast ballots in the best interests of our descendants. The Good Ancestor is a highly practical book, offering 6 methods for shifting your focus to the long term to avoid "colonization of the future," a toxic concept that Krznaric sees at the heart of looming threats. Because when future generations look back on the decisions we made, don't we want them to know we had their well-being at heart?
More books coming out November 3 - 9
💭 Big Ideas
✍️ True Stories
💘 Romance
🗡️ Thrillers, Action, and Crime fiction
🖊️ Literary Fiction
✨ Tales of Other Worlds and Other Times
Check out even more new eBooks & audiobooks here