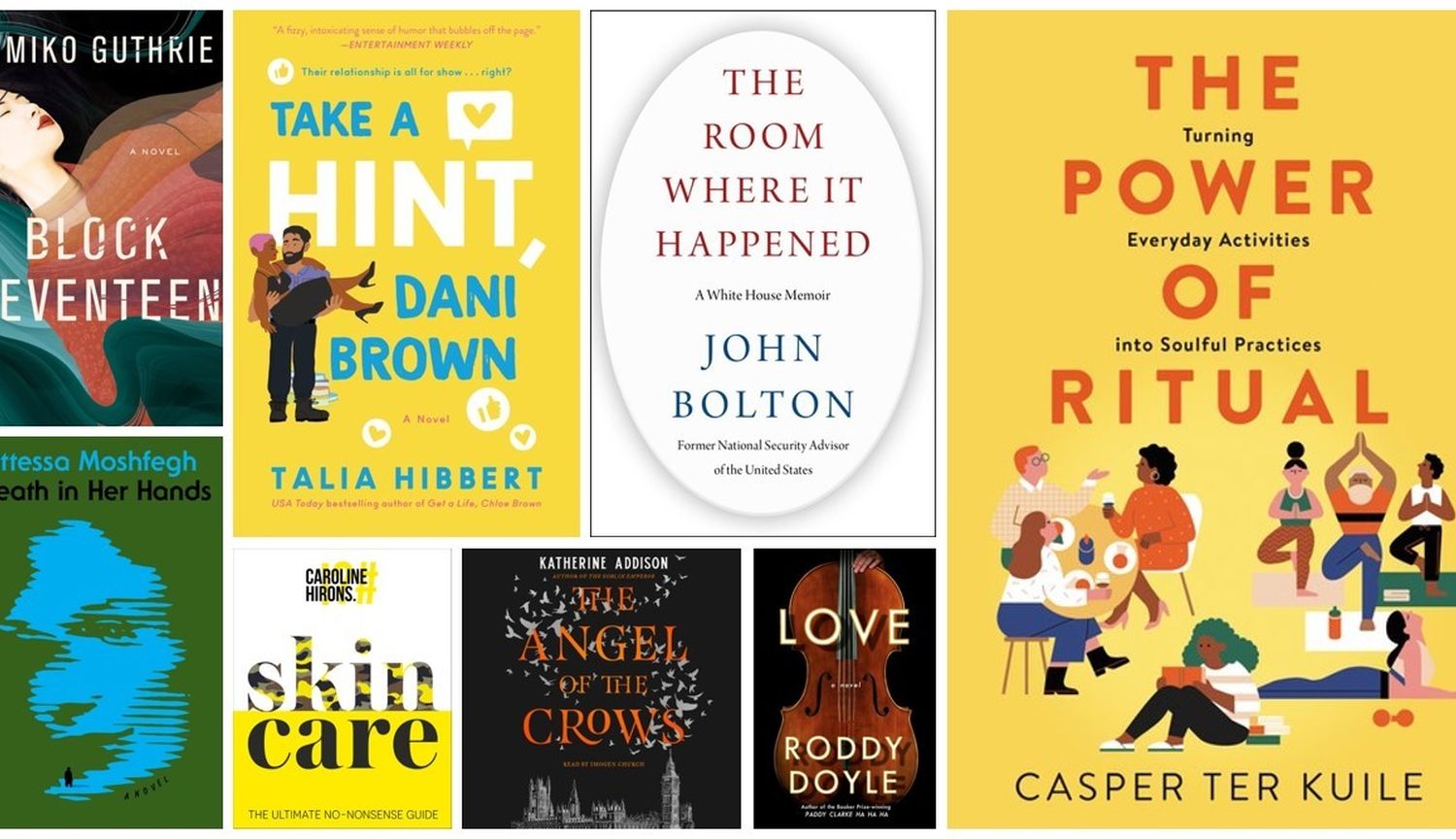 27 new eBooks and audiobooks we're looking forward to this week
Welcome back to New & Hot Reads: a weekly roundup where we share some of the most anticipated books coming out now
The Room Where It Happened, the new memoir by John Bolton, the former National Security Advisor under Donald Trump, comes to us from worlds away. It was originally scheduled for release in mid-March, when we were all glued to news feeds trying to recalibrate our internal gauges of personal risk and safety based on moment-by-moment guidance coming from public health officials. The publisher decided to hold it back, assuming the world would have attention to spare for it in a few months -- little did they know what 2020 had in store… Readers who find the time to wade in will find the book's content unsurprising -- Bolton paints a now-familiar picture of a president annoyed and disappointed in the expectations of the job he won in 2016 -- but these observations are notable coming from a stalwart conservative insider who's served under 4 presidents and seems at this point to have little concern for returning to the good graces of the current administration. After all, it's not like he's family.
Speaking of narrators with questionable motives, Ottessa Moshfegh's new novel Death in Her Hands, is the story of a woman who discovers a note confessing to a murder for which no other evidence exists. She decides to investigate, and begins to uncover real-world evidence that reflects her free-floating speculations. As we readers begin to return to a familiar world that requires us to solve puzzles in still-unfamiliar routines, Death in Her Hands lets us into the mind of a character pursuing answers in a way we might recognize, but it's different enough from our own reality to provide escape.
If you prefer your hidden agendas to be laid out a little more plainly, Take a Hint, Dani Brown delivers. It's a romance where the meet-cute is captured by social media and rocketed into virality: a fire drill goes wrong and our heroine Dani is rescued by a Zafir, a dreamy security guard. The internet wants them to be a thing, but busy doctoral student Dani doesn't see a romantic relationship in her immediate future -- though occasional stress-free hook-ups are welcome. And yet, Zaf's a good guy (and a hopeless romantic) with a charitable organization that would benefit from the publicity of him and Dani being together. Burning desires and hidden motives get shuffled like a deck of cards in this hotly-anticipated sequel to last year's Get a Life, Chloe Brown.
More books coming out June 23 - 29
💭 Big Ideas
✍️ True Stories
💘 Romance
🗡️ Crime Fiction and Thrillers
🖊️ Contemporary Fiction
✨ Tales of Other Worlds and Other Times
Check out even more new eBooks & audiobooks here