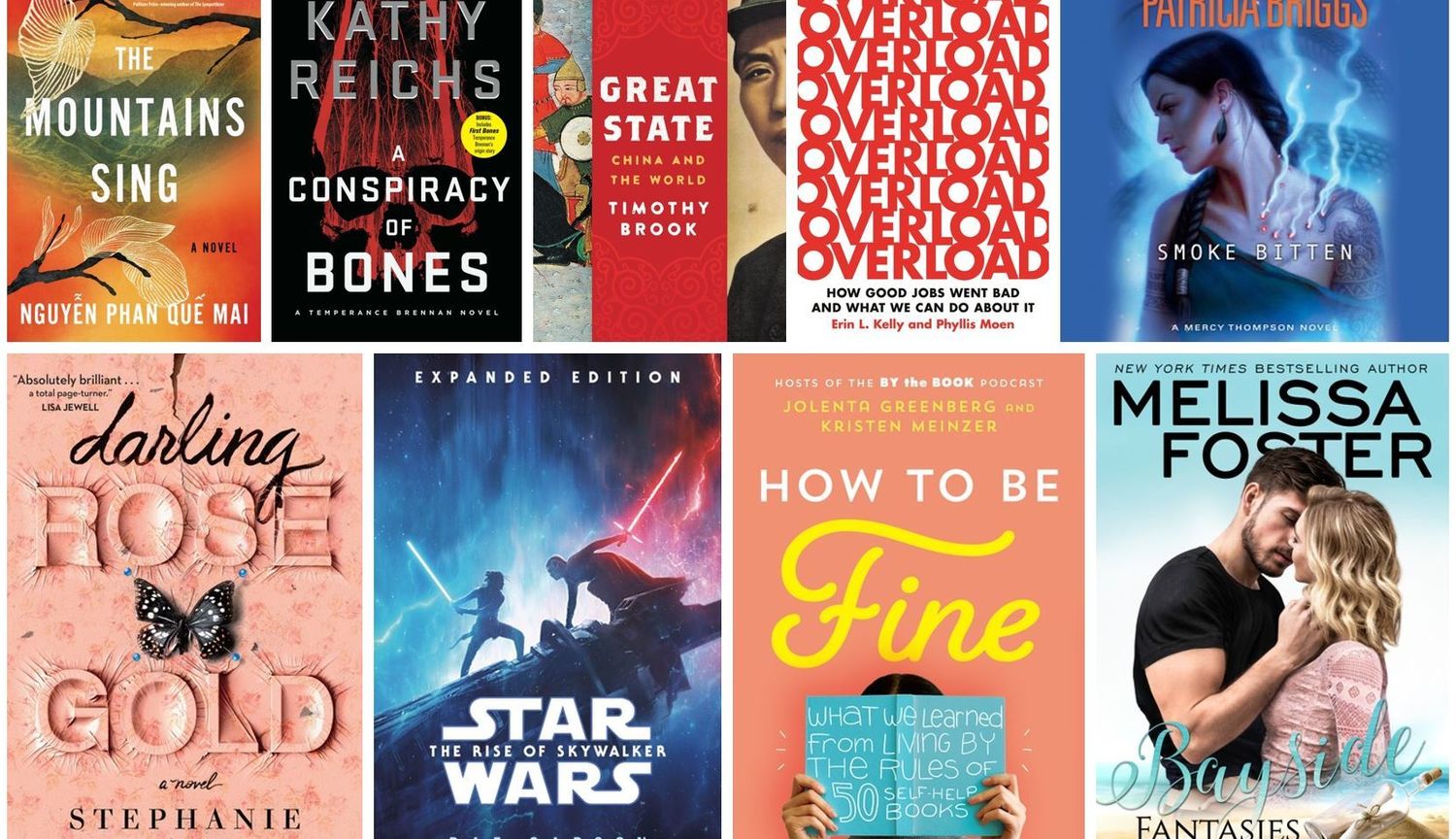 27 new eBooks and audiobooks we're looking forward to reading this week
Welcome back to New & Hot Reads: a weekly roundup where we share some of the most anticipated books coming out now.
Time feels a little different these days, which is why we're grateful for books that provide reassurance and help us make sense of things. How to be Fine from the hosts of the podcast By The Book distills the wisdom of dozens of self-help books into the bits that made a positive difference in the authors' lives. Sounds perfect.
Dissatisfied viewers of Star Wars: The Rise of Skywalker may find the story they were looking for in Rae Carson's Star Wars: The Rise of Skywalker (expanded edition). It includes "all-new scenes adapted from never-before-seen material," igniting a new hope in disappointed fans.
It often helps in difficult circumstances to take the long view. Few take a view longer than Neil Shubin does; he's a paleontologist and the author of 2008's surprise pop-sci bestseller Your Inner Fish. He's back with Some Assembly Required: Decoding Four Billion Years of Life, from Ancient Fossils to DNA where he looks at the deepest parts of the fossil record and the latest cutting-edge research to explain where life came from and how it adapts to radical change. As was written years ago in another classic work of cutting-edge paleontology, "life finds a way."
More books coming out March 17 - 23
💘 Romance
🗡️ Crime and Thrillers
🖊️ Contemporary Fiction
✨ Tales of Other Worlds and Other Times
💭 Big Ideas
✍️ True Stories

Check out even more new eBooks & audiobooks here