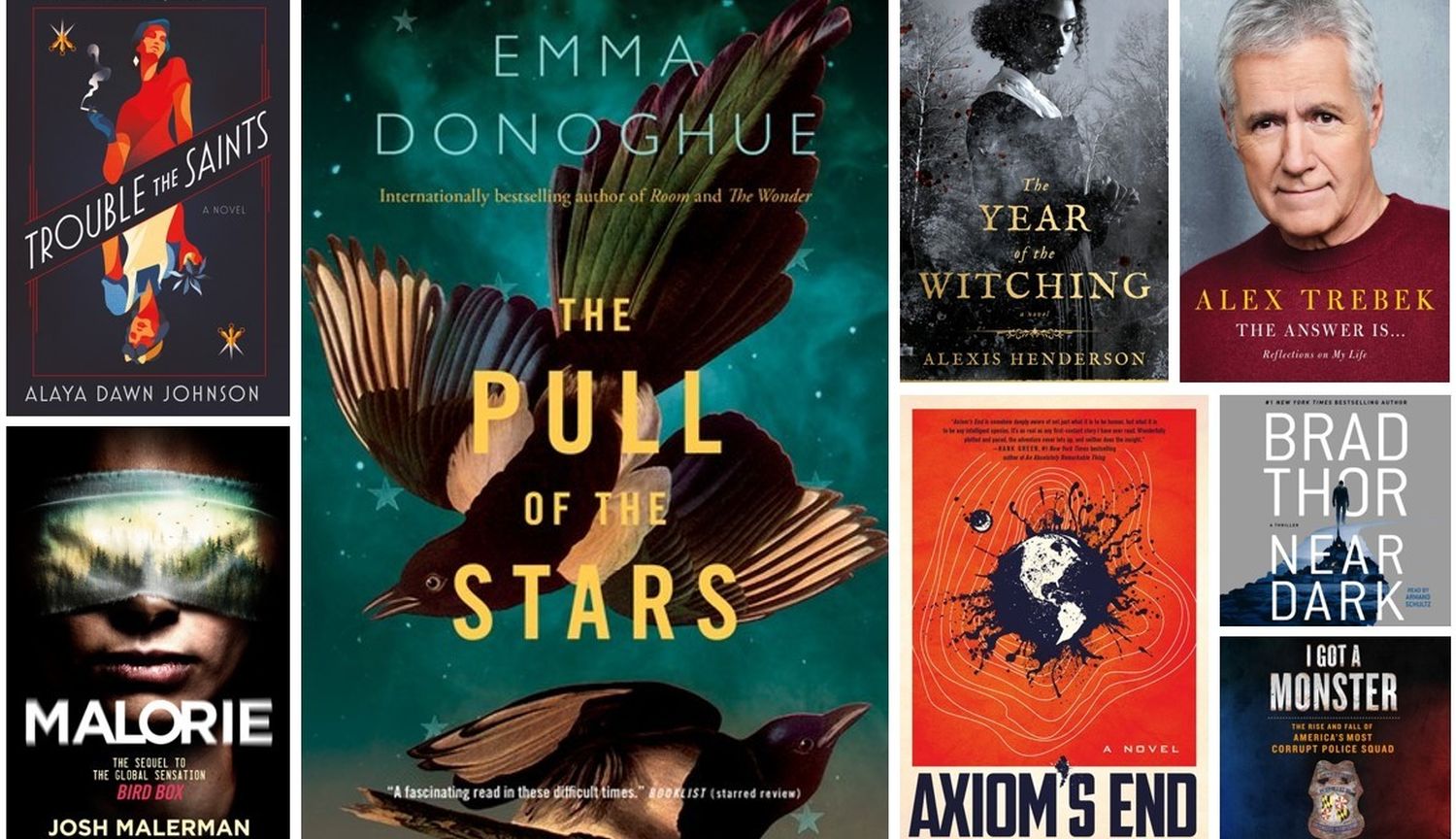 28 new eBooks and audiobooks we're looking forward to this week
Welcome back to New & Hot Reads, where we talk about some of the most anticipated books coming out now
Remember Bird Box? A quick refresher: blindfolds; a rowboat; the 2018 Christmas season when the Netflix adaptation of Josh Malerman's novel about a contagion of violent insanity was its own viral pop culture phenomenon. With Malorie, Malerman picks up the story twelve years after Bird Box ended: the disease is still rampant, there's no cure at hand, and only a blindfold can prevent infection. Malorie continues to raise her children, and discovers, after suffering years of immeasurable losses, that she may have a reason to hope. One big question looming over this book is whether the world it describes is any less scary to readers now that we all live with the daily reality of covering our faces when we leave the house.
In Emma Donoghue's novel Room, the story of a young woman and the boy she raises while confined to a single room by a sadistic man, readers were transported into a confined space that was forced to be an entire world. Her new novel promises something similar: in The Pull of the Stars we spend three days inside of a maternity ward in 1918 at the apex of the Spanish Flu. Like Lawrence Wright, whose The End of October was conceived and largely written long before the start of the current pandemic, Donoghue didn't set out to write a novel nearly as timely as The Pull of the Stars has turned out to be.
Speaking of coincidences, July 21st marks the simultaneous release of two books on the topic of Alex Trebek. Let's meet the contestants! From biographer Lisa Rogak we have Who Is Alex Trebek?, and from the host of Jeopardy! himself, we have Alex Trebek's The Answer Is…: Reflections on My Life. We have to wonder though how many more Daily Doubles are left on the board for 2020.
More books coming out July 21 - 27
💭 Big Ideas
✍️ True Stories
💘 Romance
🗡️ Crime Fiction and Thrillers
🖊️ Contemporary Fiction
✨ Tales of Other Worlds and Other Times
Check out even more new eBooks & audiobooks here