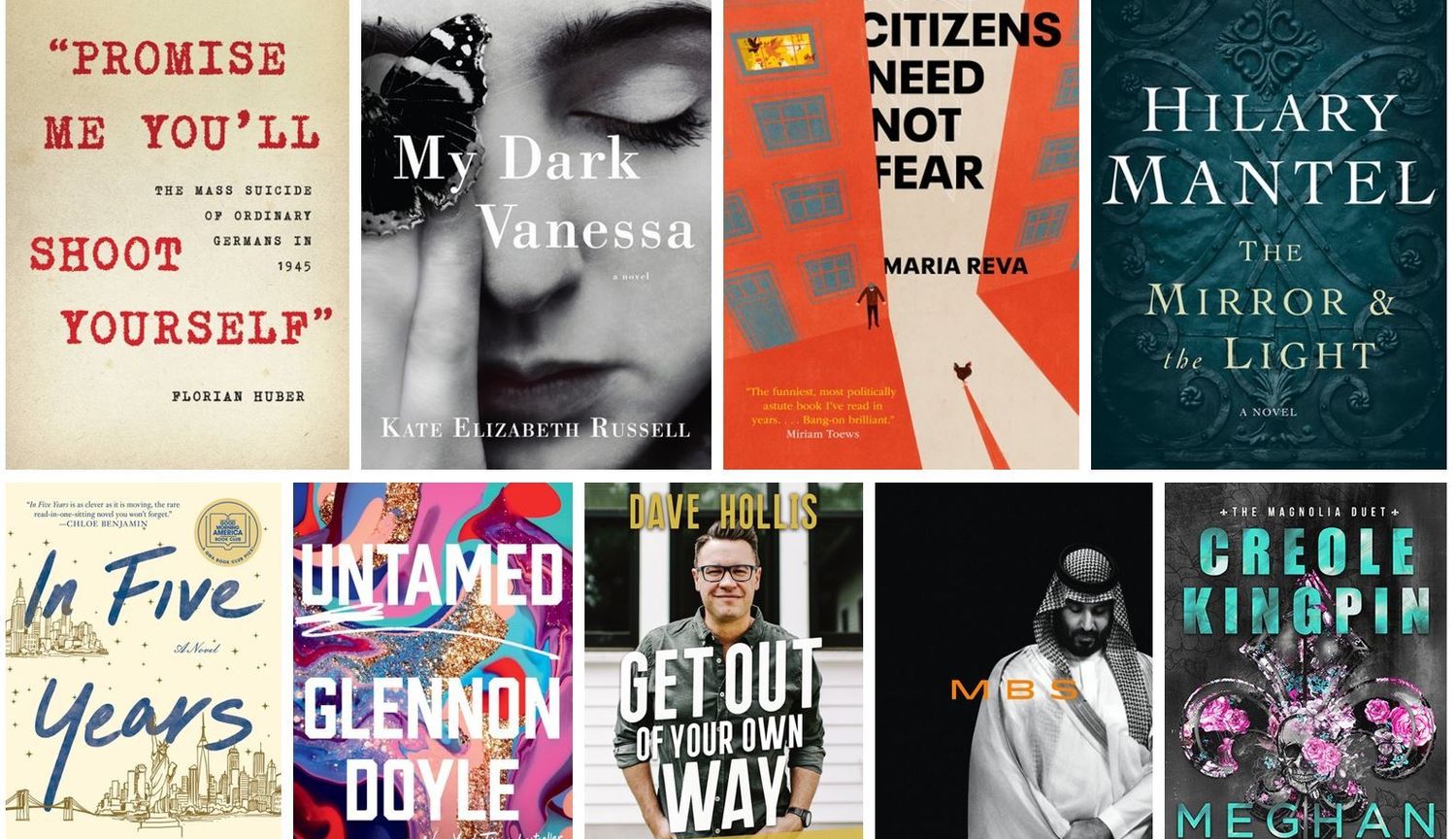 28 new eBooks and audiobooks we're looking forward to this week
Welcome back to New & Hot Reads: a weekly roundup where we share some of the most anticipated books coming out now.
It's been 11 years since Hilary Mantel released Wolf Hall, a doorstopper of a novel (and excellent argument in favour of eReaders) about the cunning Thomas Cromwell climbing the ranks of society to serve in the court of Henry VIII. Readers who went in knowing what the "Wars of the Roses" were about as well as those of us trying to keep up with the latest winner of the Booker Prize were equally enthralled. It was no surprise that the sequel, Bring Up the Bodies, achieved instant bestsellerdom. And now, finally, the trilogy is complete with The Mirror and the Light.
My Dark Vanessa is a twisted thriller about a student-teacher relationship that felt consensual at the time, but is called into question by a scandal that breaks years later. It comes highly lauded by heavyweights like Stephen King and Gillian Flynn, so expect your book club to be all over it. You heard it here first!
It turns out that Rachel Hollis, author of Girl, Wash Your Face, has a high-powered executive husband (formerly of Disney, currently CEO of Hollis' company) who has his own life-improving wisdom to share. And so we have Get Out of Your Own Way, Dave Hollis' guide to being a generally better guy. It's tempting to respond cynically when a family starts spawning self-help gurus (do they have a dog-whispering dog working on a manuscript?), but there are relatively few self help books with this kind of visibility that address the emotional lives of men in frank and compassionate terms, so we're glad to see this.
Every few years a romance book comes out that manages to escape the label of "romance" and finds acceptance among readers who fancy themselves "literary." Think of One Day, The Time Traveler's Wife, and Me Before You. Rebecca Serle's In Five Years is that kind of book. It's about a woman who wakes up in moments of her life occuring 5 years in the future, only to go back and live through the events that bring her to these improbable situations. You can put yourself 5 hours into the future and guess that Serle's book ends happily, but surprise endings aren't why we read romance books and not-exactly-romance books anyway.
More books coming out March 10 - 16
💘 Romance
🗡️ Crime and Thrillers
🖊️ Contemporary Fiction
✨ Tales of Other Worlds and Other Times
💭 Big Ideas
✍️ True Stories
Check out even more new eBooks & audiobooks here