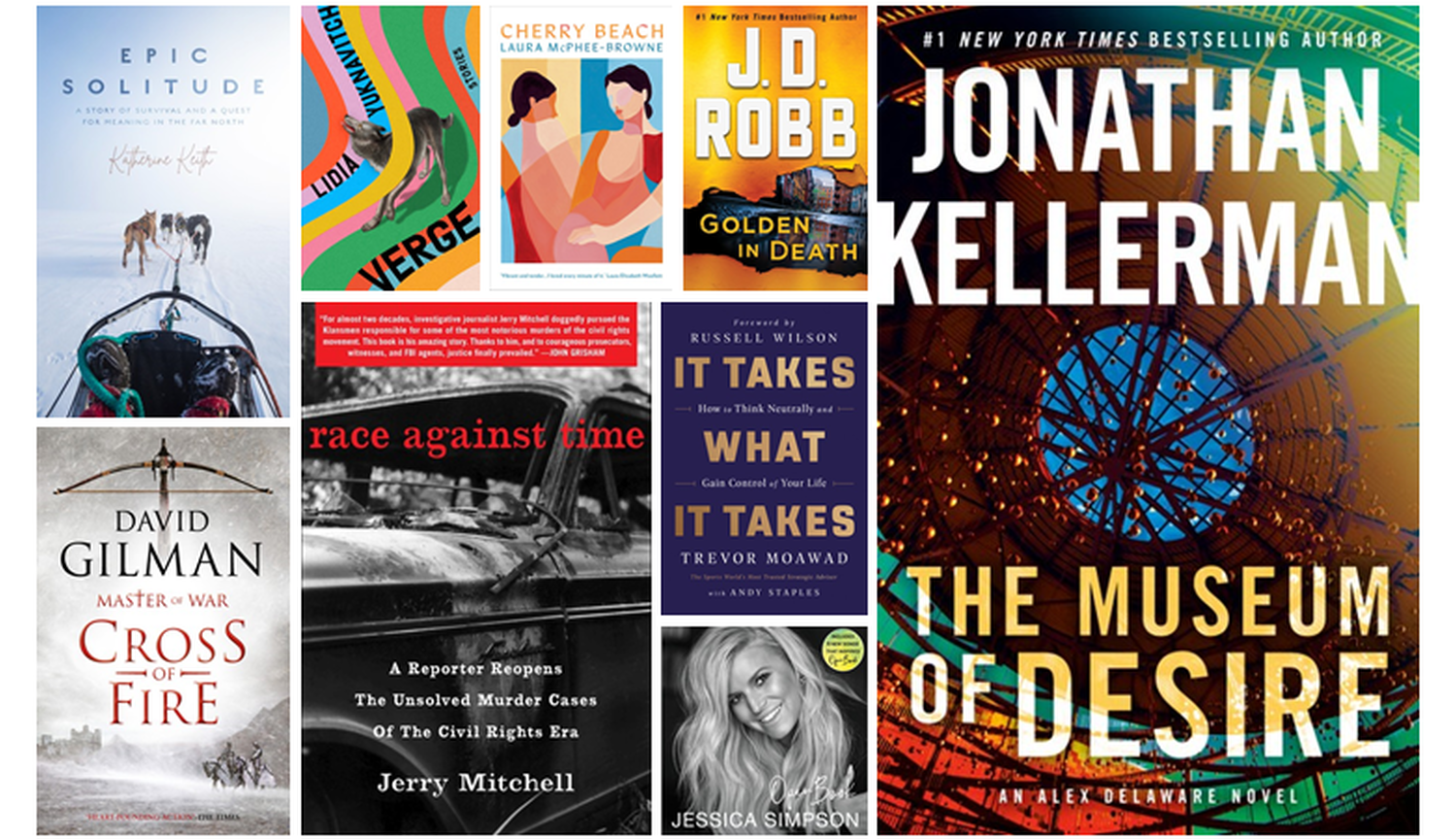 29 eBooks and audiobooks we're looking forward to this week
Welcome back to New & Hot Reads: a weekly roundup where we share some of the most anticipated books coming out in 2020.
Notable the week of February 4, 2020:
In the audiobook of her autobiography Open Book, pop singer Jessica Simpson includes six new songs (coming soon to a streaming service near you?). We're told that the songs inspired Open Book, in which Simpson shares her story of struggle and heartache on the road to happiness. But that means the audiobook is a book that contains the seeds of its own creation, which is a level of self-reference suggesting that perhaps there's more to this pop star than is commonly assumed. Viewed in light of last year's High School, sibling pop duo Tegan and Sara's memoir+album+audiobook, it seems to be musicians who are most committed to pushing the boundaries of what a book can be.
J. D. Robb, the cyberpunk alter ego of superstar romance author Nora Roberts, reaches a milestone with Golden in Death, the 50th book in her Eve Dallas series, which pioneered the genre of Romantic Suspense with Sci Fi elements that seems inescapable now.
Journalist Jerry Mitchell asked the question, why was nobody prosecuted for some of the most highly visible murders of the Civil Rights era? The Race Against Time tells the story of how he risked his life to find an answer, and eventually brought the perpetrators to justice. It's an inspiring reminder of the good that a journalist in pursuit of the truth can do.
More books coming out February 4 - 10
💘 Romance
🗡️ Crime and Thrillers
🖊️ Contemporary Fiction
✨ Tales of Other Worlds and Other Times
💭 Big Ideas
✍️ True Stories
Check out even more new eBooks & audiobooks here