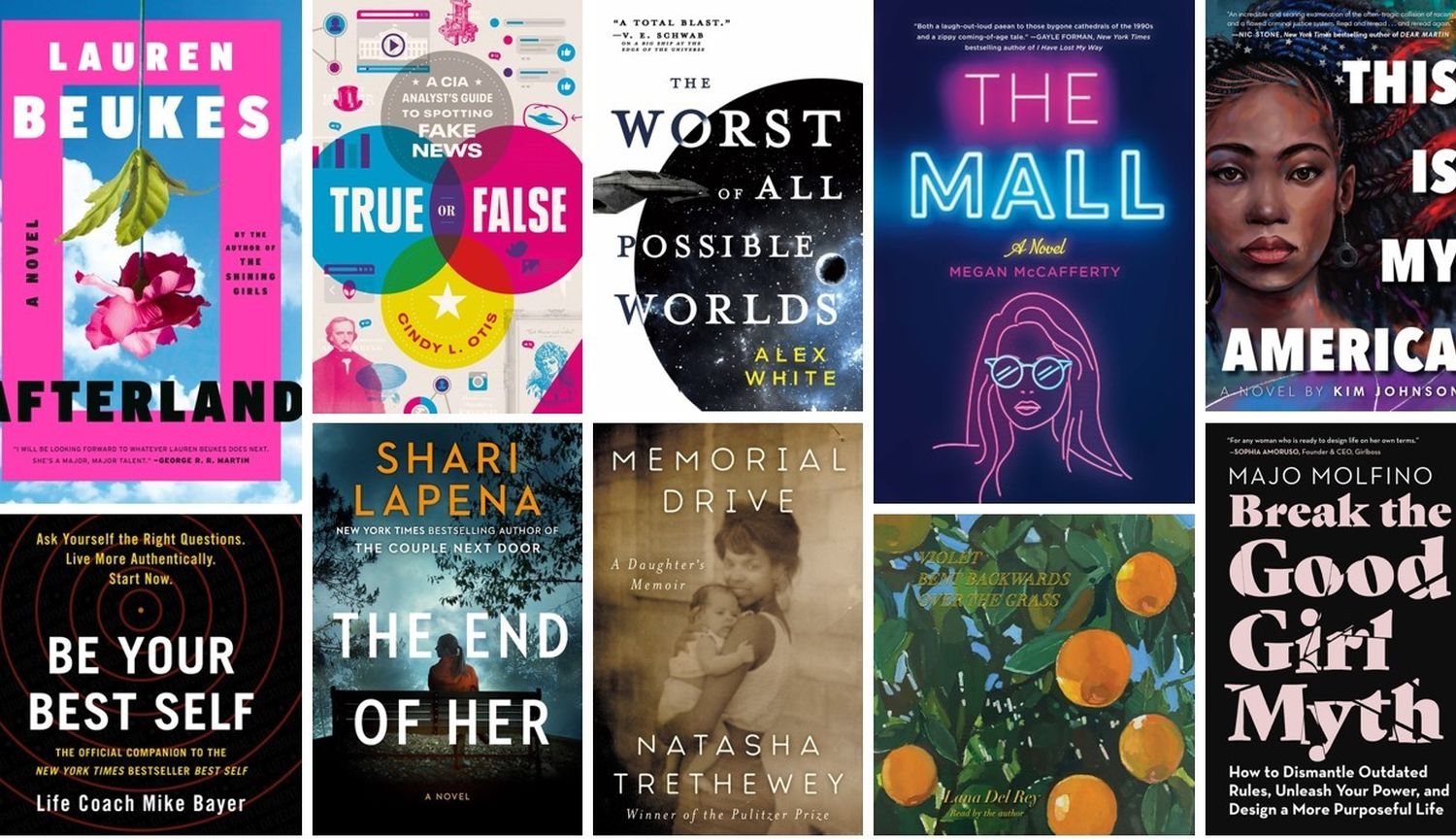 29 new eBooks and audiobooks we're looking forward to this week
Welcome back to New & Hot Reads, where we talk about some of the most anticipated books coming out now
Even if you closely followed the news back in May around pop singer Lana Del Rey's controversial letter, you could be forgiven for overlooking the closing paragraph in which she mentioned having two books on the way. Violet Bent Backwards Over the Grass is now here -- and may it be our reminder that there's still one more book to come. Naturally, we recommend the spoken-word audiobook album with music by pop-producing legend Jack Antonoff, but there's an eBook too if you're keeping your ears free for other things.
While we've all kept busy in 2020 in different ways, one hobby it seems we've all been compelled to pick up is sorting fact from fiction. Fortunately, True or False: A CIA Analyst's Guide to Spotting Fake News is here to help. Though written for young adults, Cindy L. Otis' overview of the history of misinformation and its present-day incarnation as "fake news" is perfectly relevant to adults worried about which sources they can trust, and how to deal with bias in the media and themselves.
If your interest was piqued by news of Lauren Beukes' novel The Shining Girls being adapted into a series starring and produced by Elizabeth Moss, the current star of The Handmaid's Tale, then we suggest taking a look at Beukes' new book, Afterland. It's a dystopian thriller about a world in which a pandemic has killed off most human males, women have picked up every position of authority, and boys are exploited in a variety of terrible ways. Somewhat like Cormac McCarthy's The Road with a gender twist, it's both a horrific read and a surprisingly welcome distraction from the actual problems of the world.
More books coming out July 28 - August 3
💭 Big Ideas
✍️ True Stories
💘 Romance
🗡️ Crime Fiction and Thrillers
🖊️ Contemporary Fiction
✨ Tales of Other Worlds and Other Times
Check out even more new eBooks & audiobooks here