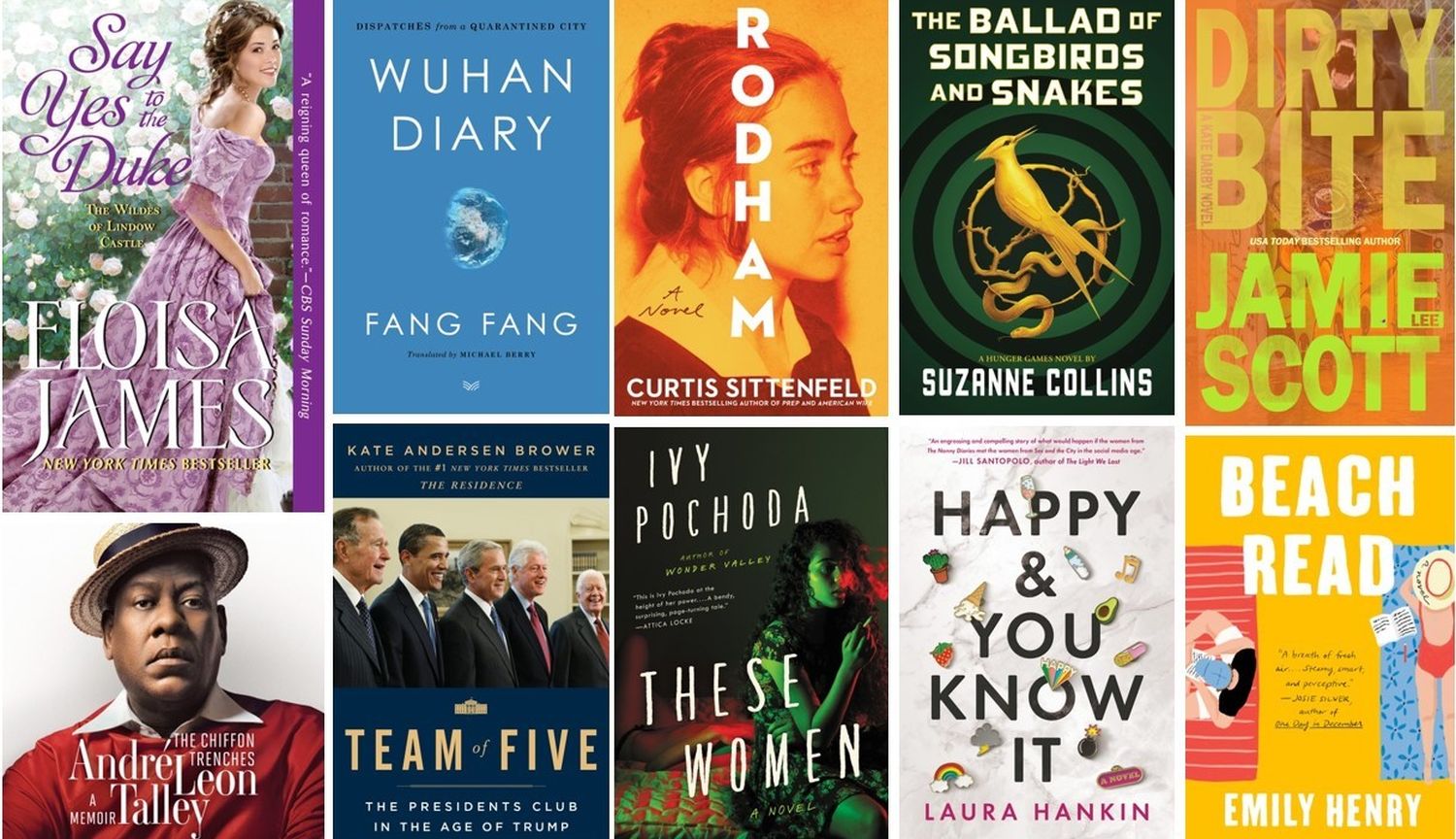 29 new eBooks and audiobooks we're looking forward to this week
Welcome back to New & Hot Reads: a weekly roundup where we share some of the most anticipated books coming out now
Many of us are finding ourselves playing out more "what-if" scenarios than we used to. As time stretches out in unfamiliar ways, the imagination goes wandering. Which is what makes this an interesting time for Curtis Sittenfeld's Rodham, a novel that imagines the life of the former first lady--and senator, and secretary of state, and presidential candidate--along a road not taken. What Hilary she hadn't put all her stock in Bill, that scruffy genius from Arkansas whom she met in law school? What if she decided she wanted something else from her life? Where might she have gone, and what kind of a world would we be living in now?
Renowned Chinese writer Fang Fang's Wuhan Diary: Dispatches from a Quarantined City, her account of life under lockdown, is astonishing for not only its vivacity but its very existence. Adapted from the blog she published during the outbreak that started last year, Fang reports on misinformation, social injustice, and systemic social and institutional problems that impeded early efforts to contain the virus that went on to make the city of Wuhan, where she's lived almost her whole life, synonymous with a global pandemic. Translated into English by contemporary Chinese cultural studies professor Michael Berry of UC Santa Barbara, Wuhan Diary creates a familiar, human portrait of suffering and perseverance as well as a reminder that we're all neighbours to one another.
If you've been wondering whether the last few months have brought us any closer to the world Suzanne Collins imagined in her blockbuster Hunger Games series, there's now a prequel to the trilogy, The Ballad of Songbirds and Snakes that may help you connect the dots. If you're already a fan of the trilogy you don't need a sales pitch or plot summary--and you may not have read past the link to the book. (Happy reading! We'll see you next week!) But if you're one of the handful of people left on earth who hasn't read The Hunger Games, you could start here since it's the first book in the chronology of the world, but that would be like starting the Marvel movies with Captain America: The First Avenger -- it's not quite right, even if it's done in the spirit of correctness. Start at the real beginning.
More books coming out May 19 - 26
💭 Big Ideas
✍️ True Stories
💘 Romance
🗡️ Crime and Thrillers
🖊️ Contemporary Fiction
✨ Tales of Other Worlds and Other Times
Check out even more new eBooks & audiobooks here