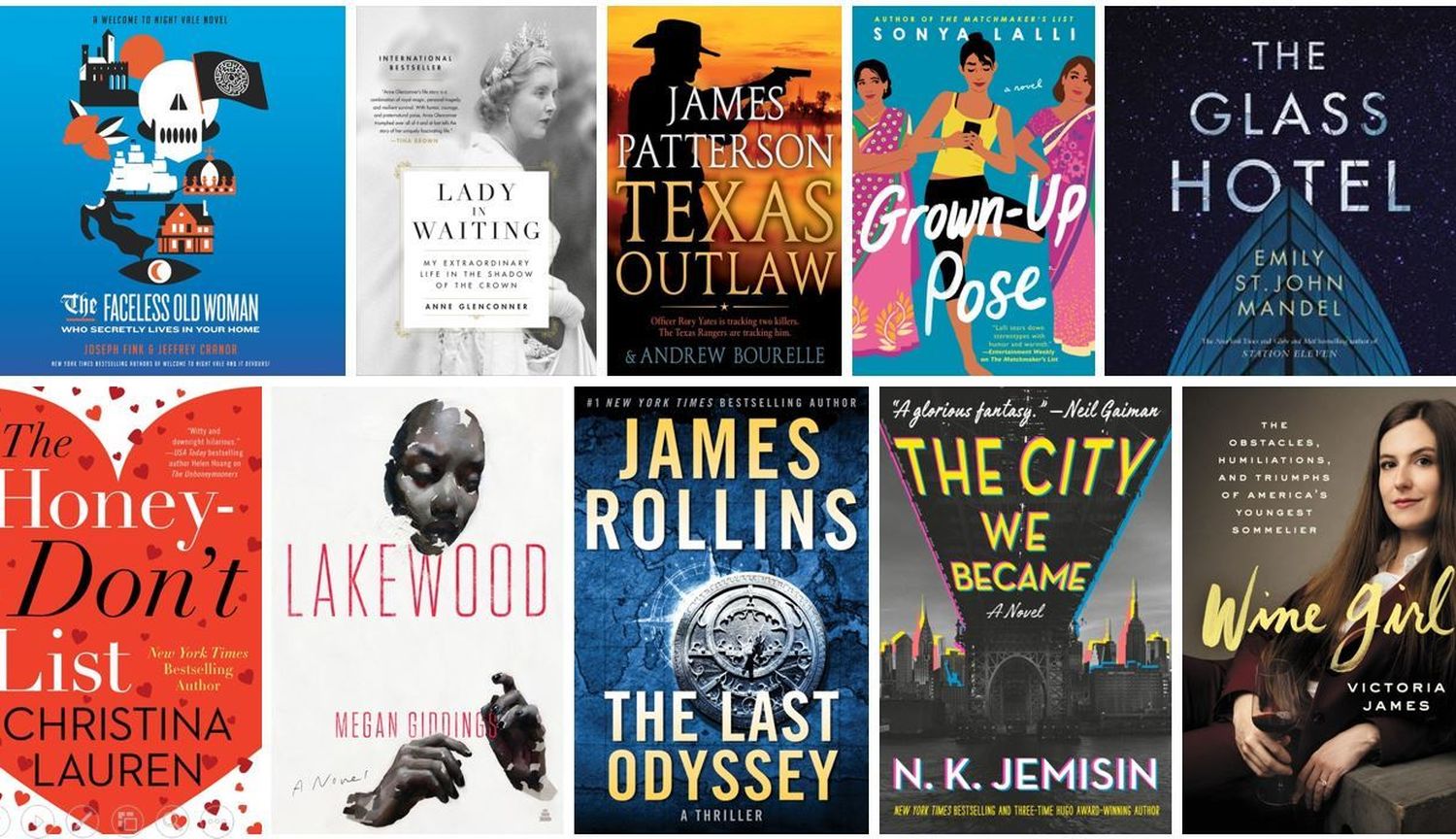 29 new eBooks and audiobooks we're looking forward to this week
Welcome back to New & Hot Reads: a weekly roundup where we share some of the most anticipated books coming out now.
Joseph Fink & Jeffrey Cranor's podcast Welcome To Night Vale has already spawned several books which are wonderfully odd and, we believe, best consumed as audiobooks. And now we have The Faceless Old Woman Who Secretly Lives in Your Home, narrated by the beloved Night Vale character who's been giving us nightmares since the first time we heard her name (it was episode 14 and we're not over it).
It's been just over a year since Sonya Lalli's charming The Matchmaker's List, which she's followed with Grown-Up Pose. Featuring an all-new cast of characters and an all-new crisis, Grown-Up Pose is the story of a woman whose marriage falls apart, to the consternation of her very traditionally-minded family. In the midst of a barrage of grown-up problems, she's trying to hold her family together and create a future for herself and her daughter.
Whether Emily St. John Mandel's breakout hit Station Eleven is the right book to read now depends heavily on how individual readers handle stress. She personally advises passing for the time being. But those of us who already read it know she's a tremendous talent and we've been hungering for her next book for years. The Glass Hotel is finally here. It's about a ponzi scheme, an anonymous threat, and the disappearance of a man who might have known too much.
More books coming out March 24 - 30
💘 Romance
🗡️ Crime and Thrillers
🖊️ Contemporary Fiction
✨ Tales of Other Worlds and Other Times
💭 Big Ideas
✍️ True Stories

Check out even more new eBooks & audiobooks here