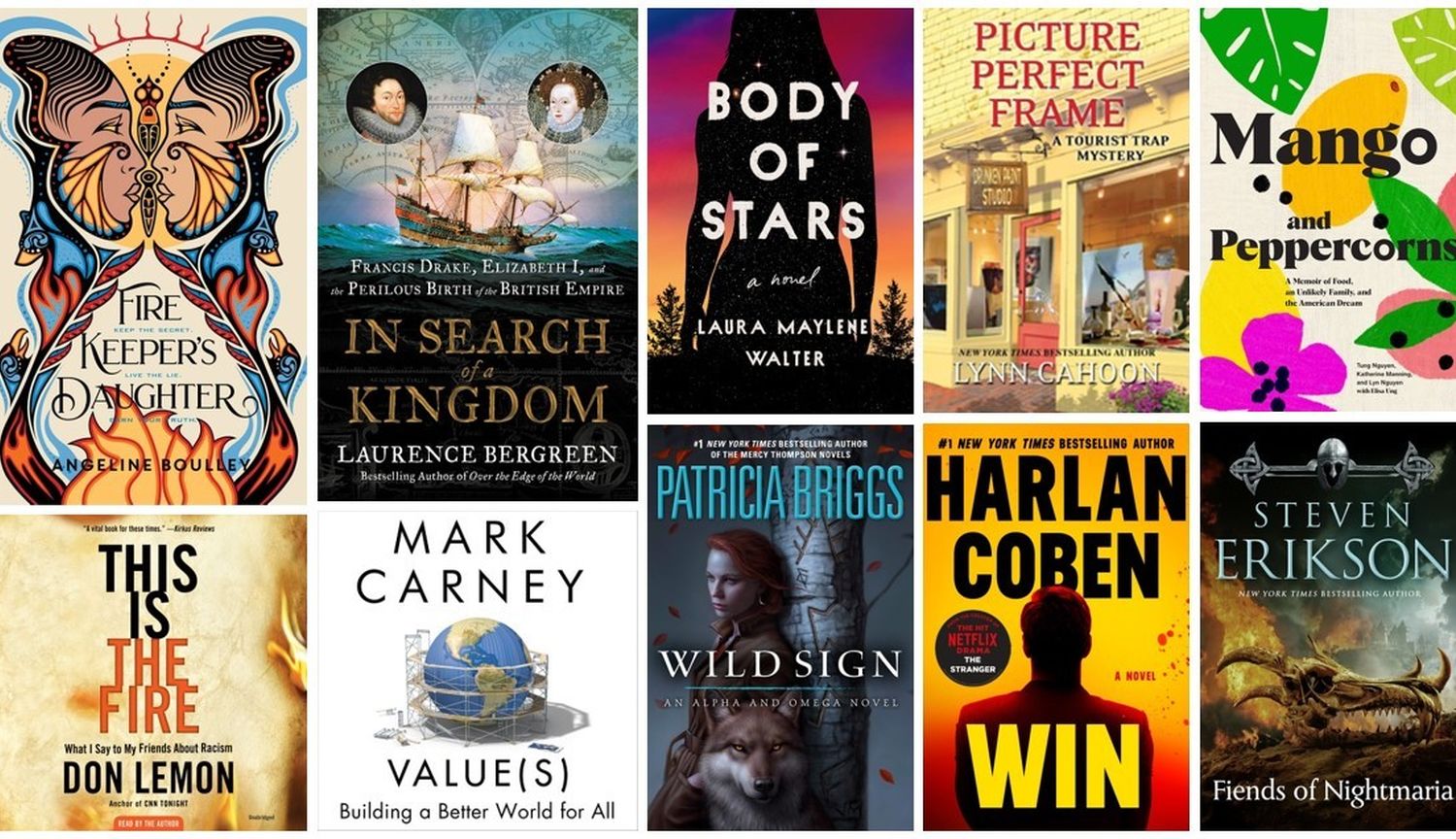 30 new eBooks and audiobooks coming out March 16 - 22
Welcome back to New & Hot Reads, where we gather up some of the most anticipated eBooks and audiobooks coming out now
Take it from a central banker: our thinking has gotten way too market-oriented. In Value(s): Building a Better World for All, Mark Carney, former Governor of the Banks of England and Canada (not at the same time) makes a case for a thorough reorientation of society. In his view, we lost our way around the time of the financial crisis of 2008, and started shifting from a society that employs market economies to set prices, to a "market society" that erroneously equates price with value. The social problems we need to solve collectively -- systemic racism, climate change, disinformation and anti-intellectualism -- don't have price tags attached. To solve them Carney argues we need to look beyond markets to "human values" and act based not on what things cost, but on what they are worth.
In Firekeeper's Daughter, Daunis Fontaine, a young woman of mixed Ojibwe and settler heritage, witnesses a horrible drug-related crime -- and goes undercover to solve it. Employing her knowledge of chemistry and traditional Ojibwe medicine, two conflicting ways of understanding the world become in the right hands the best hope the community has for solving the mystery. And if that sounds like it would make a great movie or TV series, it is indeed coming soon to Netflix, courtesy of Barack and Michelle Obama's film production company Higher Ground. Also notable: Angeline Boulley, the novel's 55-year-old author came through the We Need Diverse Books' mentorship program where she submitted an earlier draft of this book, proving that it's never too late to start a new chapter.
It's a matter of record that some of us at Kobo are huge fans of Steven Erikson's Malazan Book of the Fallen series, so we're excited to pick up the new novella Fiends of Nightmaria. It's got the political intrigue we've come to expect from the series, with fantastical twists like an ambassador who also happens to be a necromancer, as well as a poet and bard rebellion brewing in the royal dungeon. It's short. It's snappy, and we might just have to add it to our recent list of short books for jump-starting 2021 reading goals.
More books coming out March 16 - 22
💭 Big Ideas
🗣 True Stories
💘 Romance
🗡️ Thrillers, Action, and Crime fiction
🖊️ Literary Fiction
✨ Fantastical tales of Other Worlds and Other Times
Check out even more new eBooks & audiobooks here