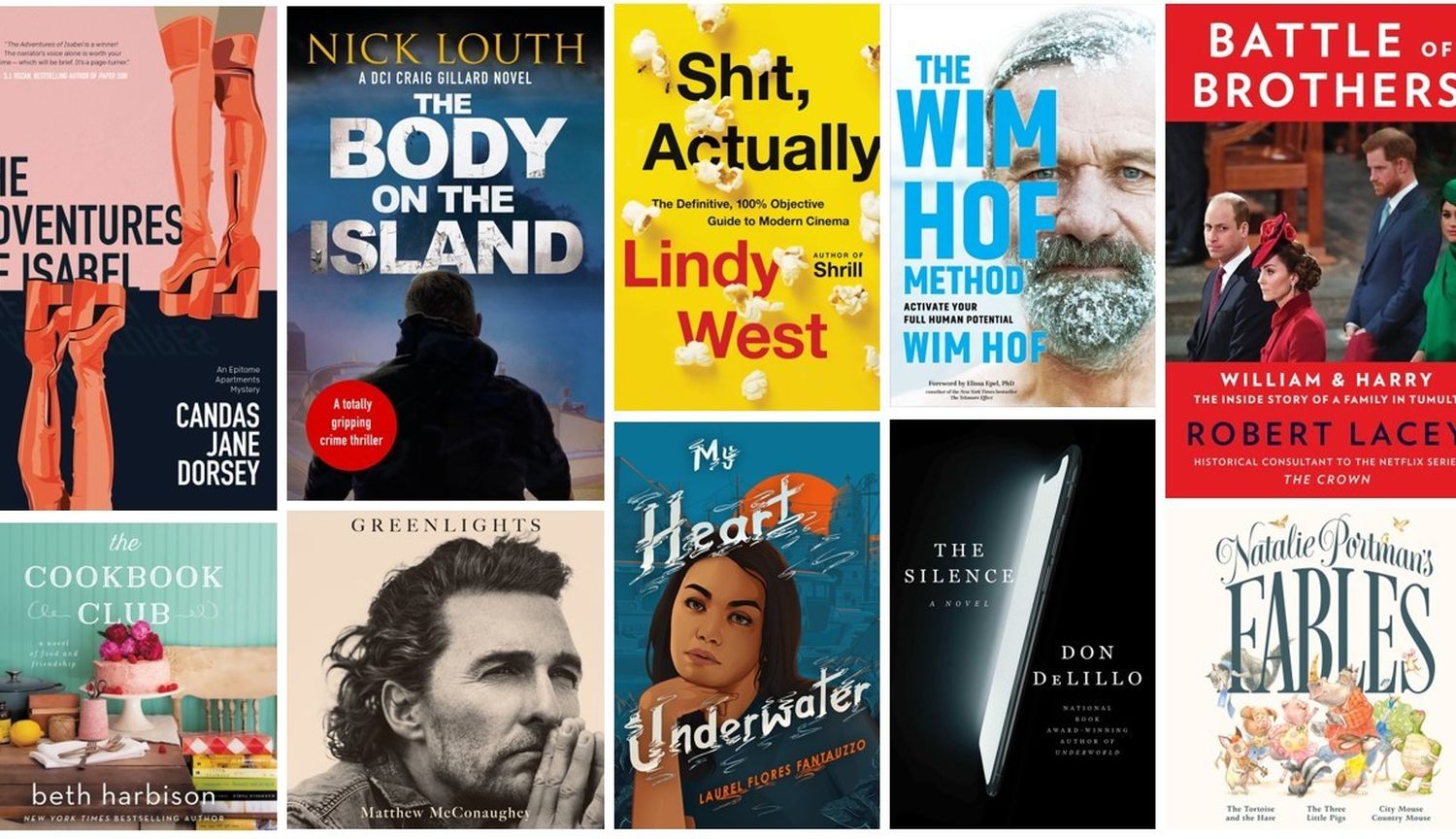 30 new eBooks and audiobooks coming out October 20 - 26, 2020
We're back with more of the most-anticipated books coming out this week
Dutch extreme athlete Wim Hof is known for his ability to withstand bitterly cold temperatures by controlling his breathing, heart rate, and even his blood circulation. Science backs him up, showing that he's exploiting responses in the body that we all have, but most of us can't trigger at will. With days growing shorter and colder, the new book The Wim Hof Method: Activate Your Full Human Potential offers readers more than just the secret to attaining physical comfort through the chilliest months. "The Iceman," as fans refer to him, professes to teach through this book not only physical endurance but how to achieve mental peace and happiness. Learning to be cold doesn't at first seem like much of a skill, but it's worked out well for Wim.
Another way to endure the cold is to avoid it entirely by remaining indoors and re-watch your favourite movies. Lindy West, author of Shrill, has done a lot of that for us and has S**t, Actually: The Definitive, 100% Objective Guide to Modern Cinema to show for it. West's often-hilarious observations about how beloved movies have held up, and how the ones that haven't have influenced us all the same, comes at a time when we're all seeing society and culture through different lenses. West was the movie critic for Seattle's indie newspaper The Stranger, but here she gets to talk about movies with a spoiler-laden familiarity, opening the door to jokes that work best if you've seen Top Gun on VHS a few dozen times.
In My Heart Underwater, Laurel Flores Fantauzzo tells a coming-of-age story about a girl trying to please her overworked parents while also discovering that her truest self might not be the person they want her to be. Corazon Tagubio, "Cory" to her friends, has a crush on her teacher Ms. Holden. When her parents find out that there's something between Cory and her teacher, they send her to Manila, closer to her half-brother but a long way from everything she knows. It's a young adult novel that takes readers of all ages on a journey that rings true emotionally, in a setting and circumstance that reminds us that it's tough to grow up, no matter what.
One of the things we learned this year is that when famous actors don't have movies to act in, they'll do cringeworthy things on social media. Whether it's a John Lennon sing-along or promises to speak up about racial injustice without actually saying anything, it seems some people just have a need to be heard by the masses. Fortunately, some celebrities have found better outlets, such as Natalie Portman's Fables, an audiobook in which Natalie Portman, star of Black Swan and the Star Wars prequels reads 3 familiar fables -- with a twist. We can only hope that award-winning actors reading bedtime stories becomes the trend that takes us through the next 6 months.
More books coming out October 20 - 26
💭 Big Ideas
✍️ True Stories
💘 Romance
🗡️ Crime Fiction and Thrillers
🖊️ Contemporary Fiction
✨ Tales of Other Worlds and Other Times

Check out even more new eBooks & audiobooks here