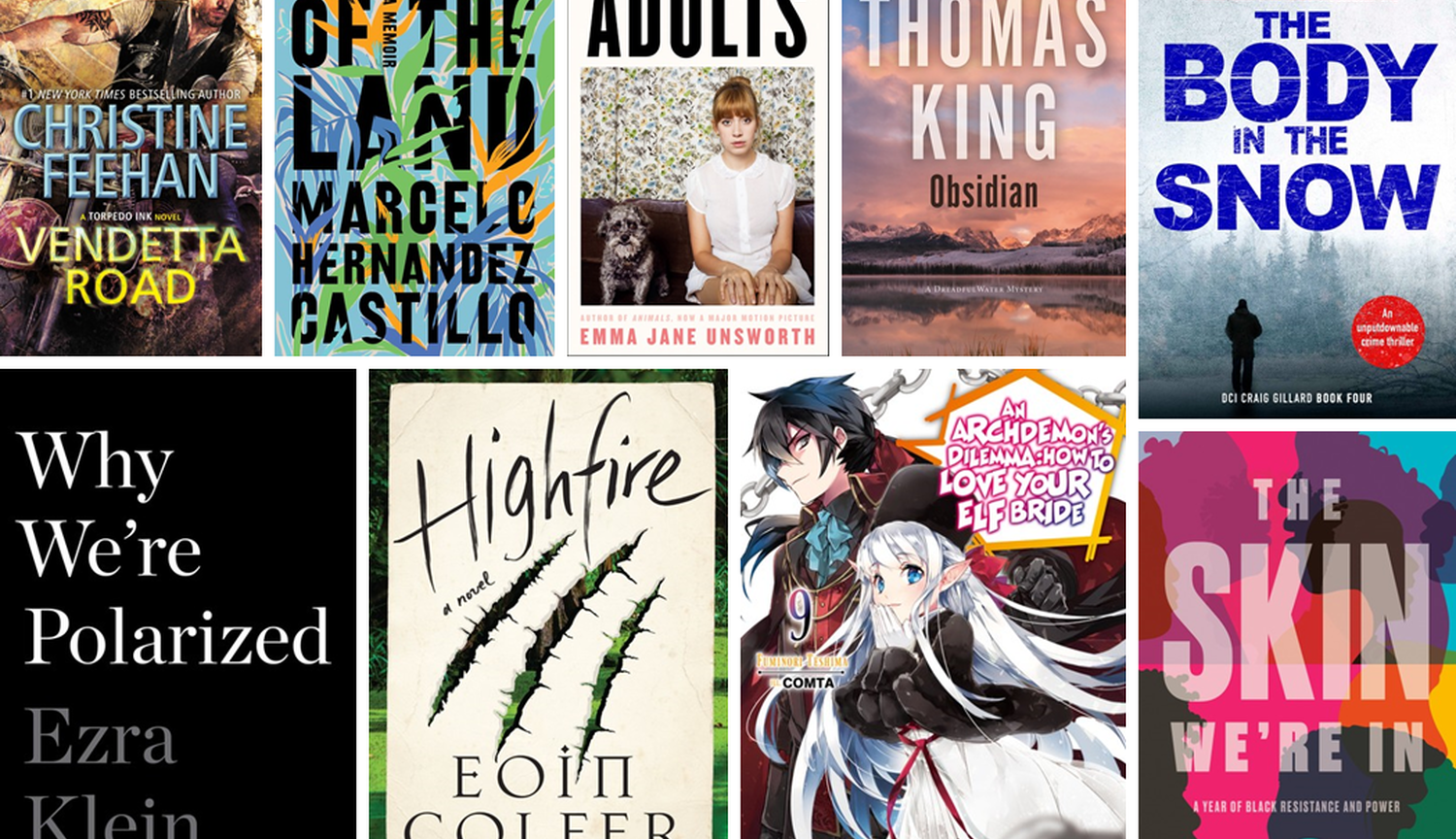 30 new eBooks and audiobooks we're looking forward to reading this week
Welcome to New & Hot Reads: a weekly roundup where we share some of the most anticipated books coming out in 2020. From romance to crime to contemporary fiction, we have it all. Get excited.
Notable the week of January 28, 2020:
Activist and journalist Desmond Cole's The Skin We're In picks up where his 2015 Toronto Life article, "The Skin I'm In" left off. Where the article traced a personal history of police harassment up to the present day, Cole's book covers the 12 months of 2017, a year in which Cole quit his job at the Toronto Star and re-dedicated himself to protesting injustice in law enforcement and many forms of racism in Canadian society.
Poet Marcelo Hernandez Castillo's memoir, Children of the Land, beautifully tells the story of growing up in an undocumented migrant family living at the edges of society. Danger is ever-present, but so is love as well as sorrow. A non-fiction complement or possibly alternative to the controversial bestseller American Dirt.
With Highfire, Eoin Colfer, author of the popular children's series Artemis Fowl, takes a decidedly adult foray into writing for a grownup audience. It's the story of Vern, the last dragon in the world, who just wants to be left in peace in the Louisiana bayou with his Netflix, vodka, and cigarettes. When a kid who knows too much shows up on his doorstep pursued by a crooked cop, the old dragon finds himself thrust back into the kind of adventure he thought he'd never see again.
More books coming out January 28 - February 3
💘 Romance
🗡️ Crime and Thrillers
🖊️ Contemporary Fiction
✨ Tales of Other Worlds and Other Times
💭 Big Ideas
✍️ True Stories