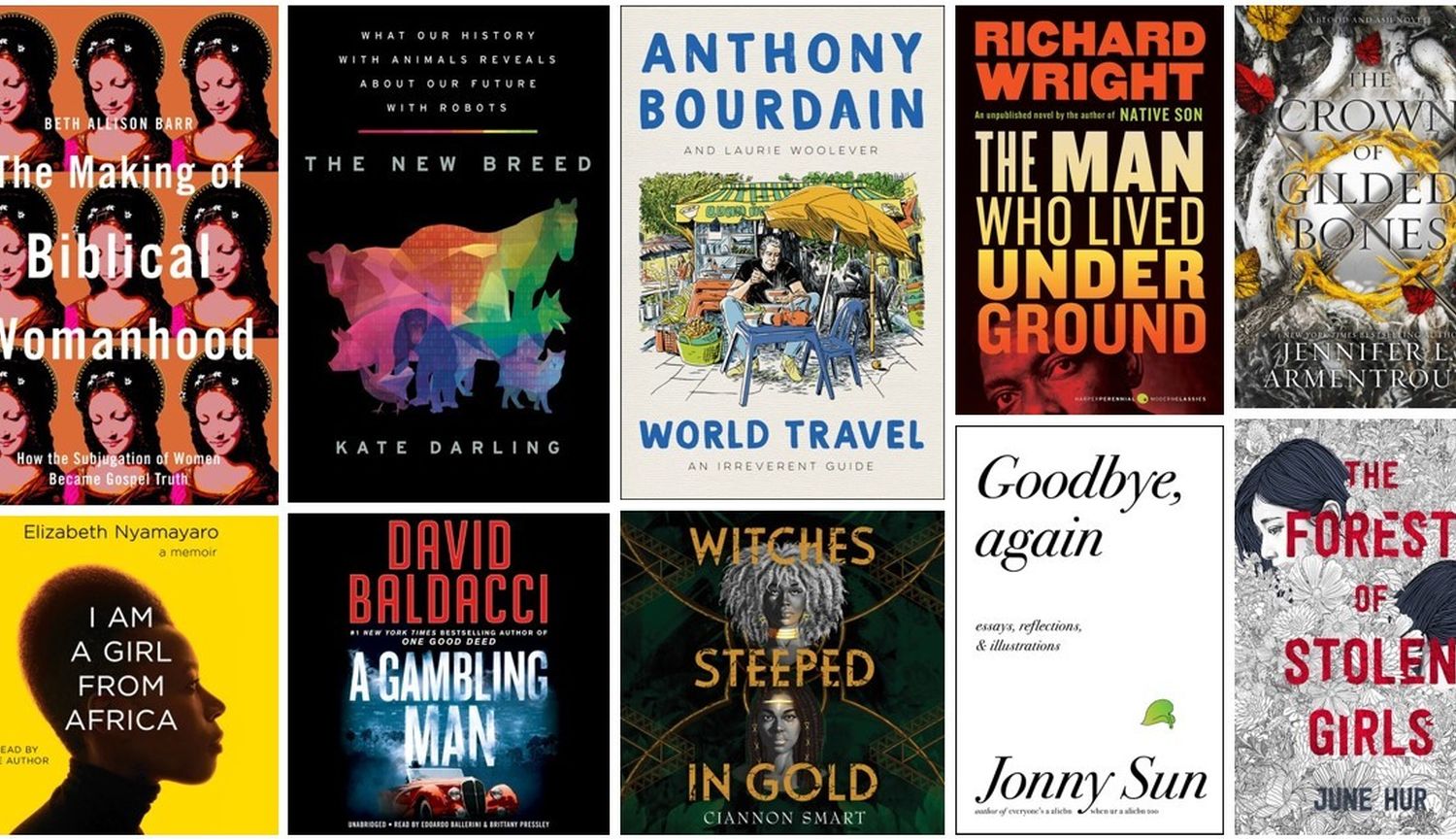 31 new eBooks and audiobooks coming out April 20 - 26
Welcome back to New & Hot Reads, where we gather up some of the most anticipated eBooks and audiobooks coming out now
While some of us take the first tentative steps towards making travel plans for the first time in over a year, we can take comfort in a familiar travelling companion: the late Anthony Bourdain. World Travel: An Irreverent Guide was assembled by Bourdain's longtime assistant Laurie Woolever and features a collection of his advice and observations about 43 countries, including some pieces he was working on specifically for this book at the time of his passing. To fill in the gaps, Woolever enlisted the help of Bourdain's friends, including his brother Christopher Bourdain, music producer Steve Albini, chef Jen Agg, and many others. The result is a book that's as much a celebration of travel as it is a guide for anyone following in Bourdain's footsteps.
Goodbye, Again by Jonny Sun might be the nervous little book readers need right now. In it, the author shares essays, stories, poems, and even a recipe in his trademark style accompanied by illustrations. It's funny, it's sad, it's strange -- and it's all very deeply felt.
American novelist Richard Wright is known primarily for a pair of novels: Native Son and Black Boy. Now, with the help of his estate, we can read The Man Who Lived Underground, a novel that previously existed only in a radically truncated form: as a short story in Eight Men, a posthumously released collection of Wright's short fiction. The premise of The Man Who Lived Underground is simple and compelling: while looking for a suspect in a double-homicide police pick up a man who they torture into confessing to the crime -- but he escapes into the city's sewer system. It's a page-turner, but of course it's also a lot more, and it reaches readers at a time when topics like criminal justice reform and the right to equal protection under the law are top of mind.
More books coming out April 20 - 26
💭 Big Ideas
🗣 True Stories
💘 Romance
🗡️ Thrillers, Action, and Crime fiction
🖊️ Literary Fiction
✨ Fantastical tales of Other Worlds and Other Times
Check out even more new eBooks & audiobooks here