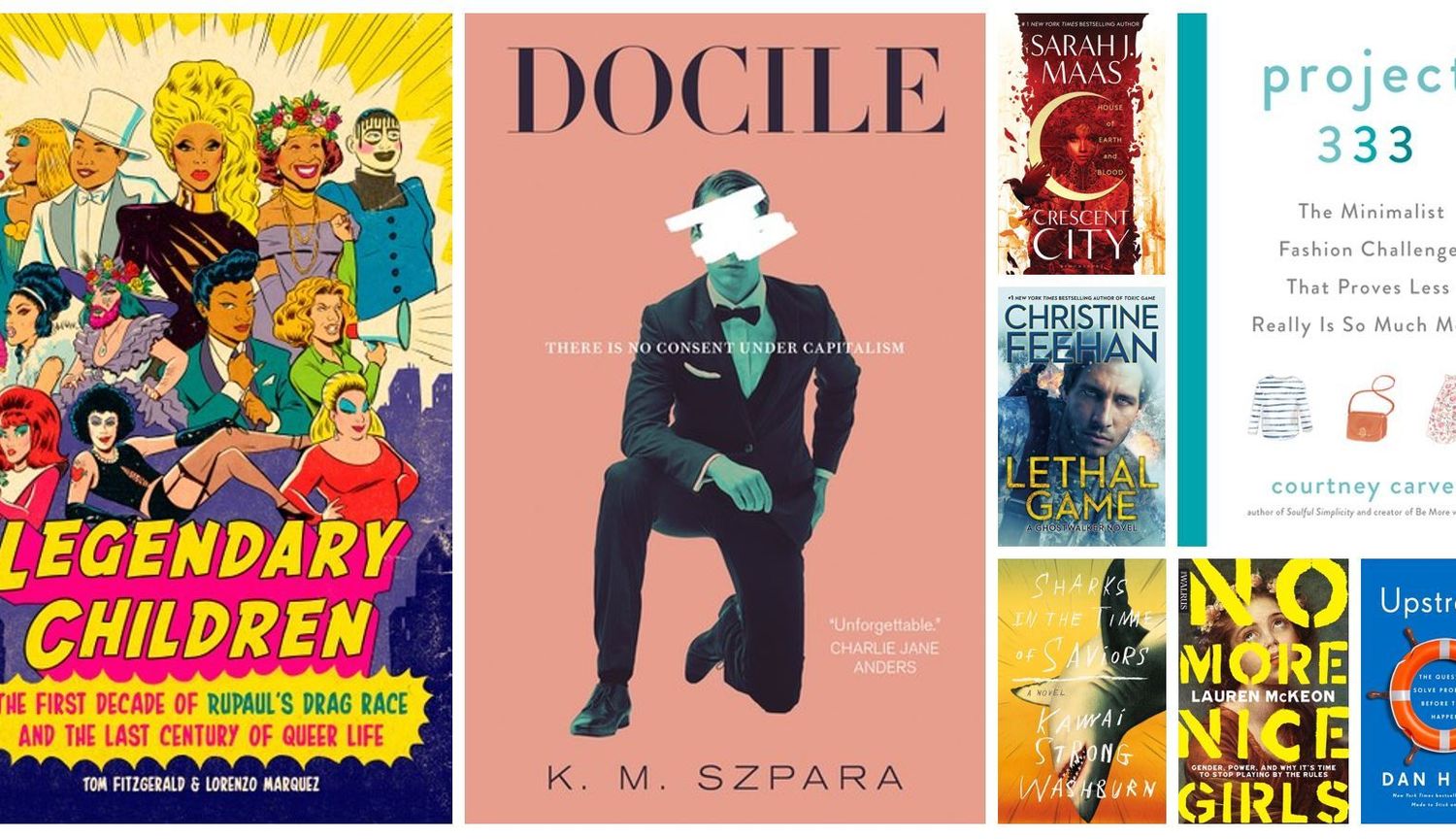 31 new eBooks and audiobooks we're looking forward to this week
Welcome back to New & Hot Reads: a weekly roundup where we share some of the most anticipated books coming out now.
Not only are there new books from both Sarah J. Maas and Cassandra Clare out this week, but each represents the start of a new series. Neither author writes short books, so if they're your kind of thing just go get them now and stop reading this.
Our mission here is to help readers above all else, which sometimes means we can't recommend just one book when it would be better enjoyed in the company of another. So if you're intrigued by Project 333, the new book that challenges you to wear just 33 individual clothing items for 3 months to unlock a life of worry-free wardrobe joy, may we suggest also picking up Don't Overthink It to aid you in implementing your new minimalist fashion regimen?
Docile by K. M. Szpara is science fiction born in the era of the #MeToo and #Occupy movements. The premise: in a future society, debts can be worked off through sexual servitude with debtors drugging themselves in order to suppress the experience as barely-aware "Dociles." Needless to say, every trigger warning you can imagine for this topic applies.
Legendary Children is Tom & Lorenzo's argument that RuPaul's Drag Race is not only a fabulously entertaining reality show but also a museum of the last century of queer life that reaches far beyond drag, and into the lives of ordinary LGBTQ people. Read it now or risk being read at your Pride dinner party this summer.
Upstream by Dan Heath asks how we can get ahead of problems to solve them before we get into real trouble. Much as we love the feeling of accomplishment that comes from putting out little fires, this book challenges us to think about where the sparks are coming from. It's hard not to think of this in the context of COVID-19 as the world's epidemic-preparedness systems are put to the test.

More books coming out March 3 - 9
💘 Romance
🗡️ Crime and Thrillers
🖊️ Contemporary Fiction
✨ Tales of Other Worlds and Other Times

💭 Big Ideas

✍️ True Stories

Check out even more new eBooks & audiobooks here