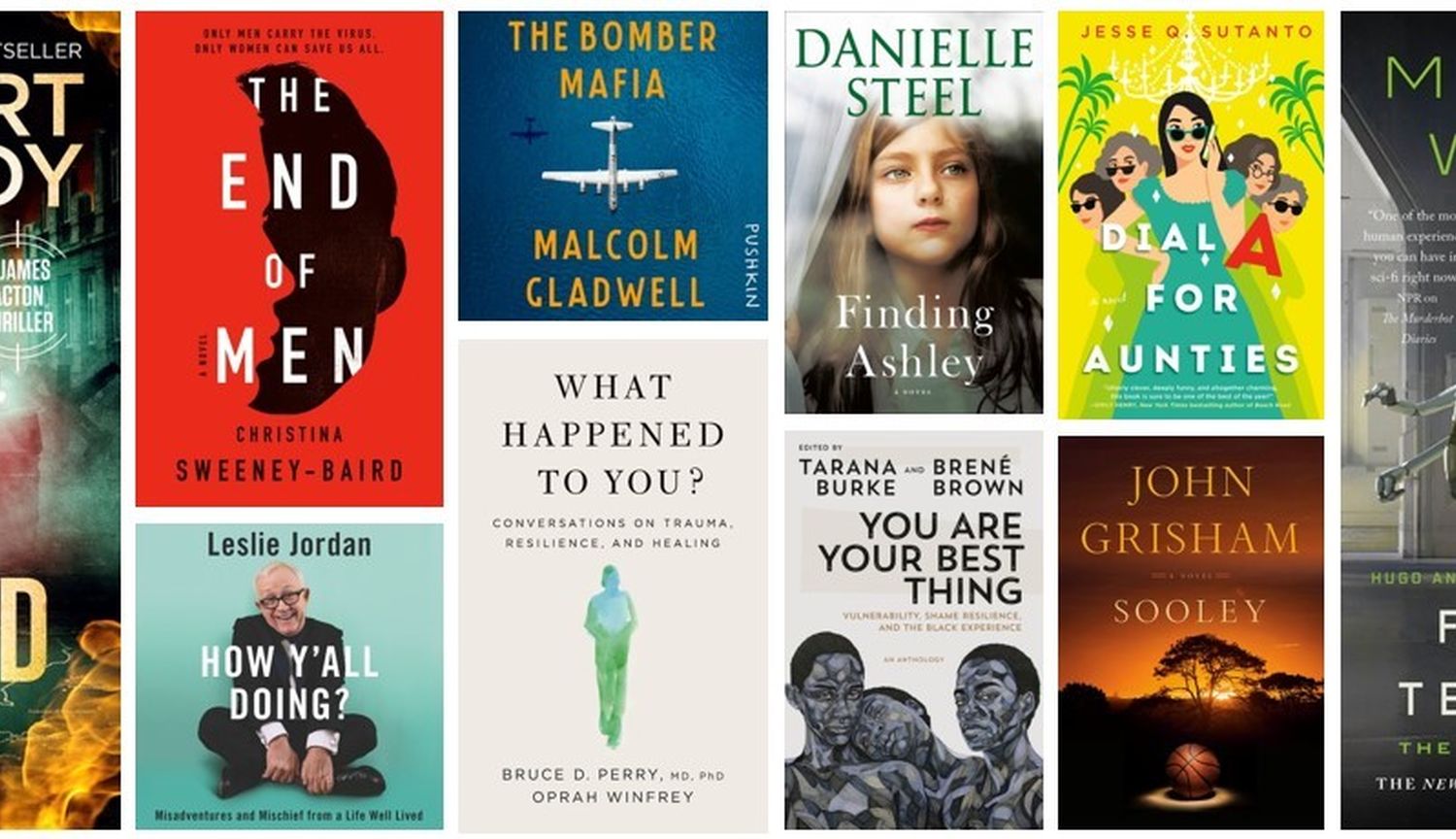 32 new eBooks and audiobooks coming out April 27 - May 3
Welcome back to New & Hot Reads, where we gather up some of the most anticipated eBooks and audiobooks coming out now
Since the release of his blockbuster The Tipping Point 21 years ago, Malcolm Gladwell has carved out a place for himself in "big ideas" nonfiction writing. The funny thing is, Gladwell doesn't really write that kind of book anymore. His last book, Talking To Strangers, originated as a long-form podcast (Gladwell hosts the hit show Revisionist History), breaking from the tried and true template whereby a lay audience is presented with distilled academic studies and illustrative anecdotes; instead, the (audio)book captured voices of people working through the questions and problems that Gladwell is interested in on the topic of how we form ideas about what others are thinking or feeling. In his new book The Bomber Mafia, another audio-first work of non-fiction, Gladwell looks at how new technologies, airplanes and incendiary bombs in this case, were seized upon by creative minds bent on winning the second world war as decisively as possible. Even for readers who've never waded into a full-length work of WWII history, the story of warring personalities and the ethics that drove them makes it a fascinating listen (there's a lot of tape of them speaking for themselves) with implications for how we weigh what matters in our debates about technology today.
As vaccinations roll out and we start to think about what comes after, a pair of books on trauma and resilience are arriving at just the right moment. In What Happened To You? Oprah Winfrey and brain and trauma expert Dr. Bruce D. Perry discuss how we're shaped by the hardest things that happen to us. As you'd expect from a personality like Oprah, the book is focused on how to use a deeper understanding of our past to better shape our future -- and courtesy of credentialed co-author it's informed by the latest science on how our brains actually work.
You Are Your Best Thing is a collection of writing edited by another duo: "Me Too" movement founder Tarana Burke and writer and researcher Brené Brown. When Burke pointed out how Brown's writing on vulnerability comes up short for Black people, the pair began conceiving of a book that would deal with the concept, as well as the concept of shame resilience, in a way that makes sense for the Black experience. Included are more than a dozen pieces of writing from Black writers about these concepts from a variety of perspectives.
Dial A for Aunties was headed to Netflix even before readers could get a look at it -- but the book is out now and there's still no release date on the streaming series, so readers still have time to read spoiler-free. Described as "Crazy Rich Asians meets Weekend at Bernie's," the story promises laughs and sighs -- and gasps.
More books coming out April 27 - May 3
💭 Big Ideas
🗣 True Stories
💘 Romance
🗡️ Thrillers, Action, and Crime fiction
🖊️ Literary Fiction
✨ Fantastical tales of Other Worlds and Other Times
Check out even more new eBooks & audiobooks here