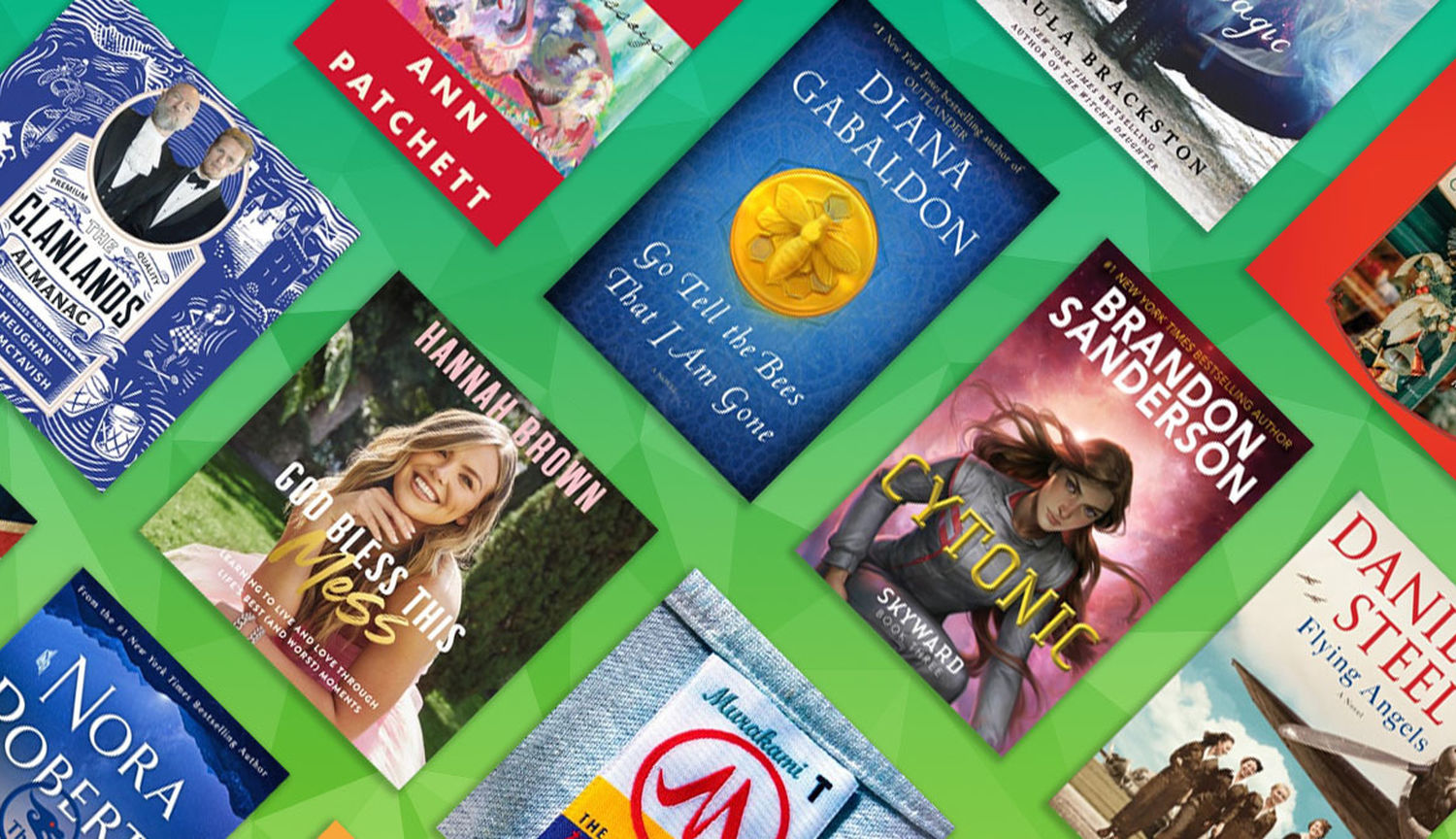 32 new eBooks and audiobooks coming out November 23 - 29, 2021
Highlights from this week's newest eBooks and audiobooks
It's a special day for Outlander fans: after a 7-year wait, there's a new full-length book in the wildly popular time-travelling romance series: Go Tell the Bees That I Am Gone. As the 9th installment in the series, it hardly warrants summarizing here for fans who've already clicked away from this article. For readers who think they might try getting into the books, reading the series, you can get all the way caught up with this bundle.
It's been just a year since Nora Roberts launched her Dragon Heart Legacy fantasy series, and now the second book is here. The Becoming picks up right where The Awakening left off, following Breen Siobhan Kelly, mild-mannered schoolteacher and practitioner of newfound supernatural abilities, along with her friend Marco as they explore a realm filled with fantastical creatures such as faeries and dragons and a people who claim Breen as one of their own and train her in conjuring and martial arts. Breen's growth into a magick-infused warrior is not welcomed by all, and in The Becoming our heroes must contend with dark forces that stand against them. Rest assured the action won't pause for long with the next book in the series, titled The Offering, scheduled to follow next year.
Speaking of titans of romance, Danielle Steel tries on the trend of WWII historical fiction with Flying Angels, a book about a group of flight nurses thrown together by the attack on Pearl Harbor. No word yet on whether she's committing to these characters for more than one book, but with a cast of six main characters it seems like strong footing for launching a series.
Meanwhile, novelist Ann Patchett's new book These Precious Days is not a novel, but a collection of essays on a variety of themes and events. While some novelists' non-fiction collections can be something of an afterthought, these pieces from Patchett are vibrant and fully-realized explorations of topics ranging from her unexpected friendship with actor Tom Hanks' assistant Sooki to her passion for knitting. Patchett's fans are flexible and open as a readership, since no two Ann Patchett novels are much like one another in theme or setting, and this collection is sure to delight them in surprising ways—which is what Ann Patchett fans expect from her.

More books coming out November 23 - 29, 2021
💭 Big Ideas
🗣 True Stories
💘 Romance
🗡️ Crime, Action, and Mystery
🖊️ Literary & Contemporary Fiction
✨ Fantasy and Speculative Fiction
Check out even more new eBooks & audiobooks here