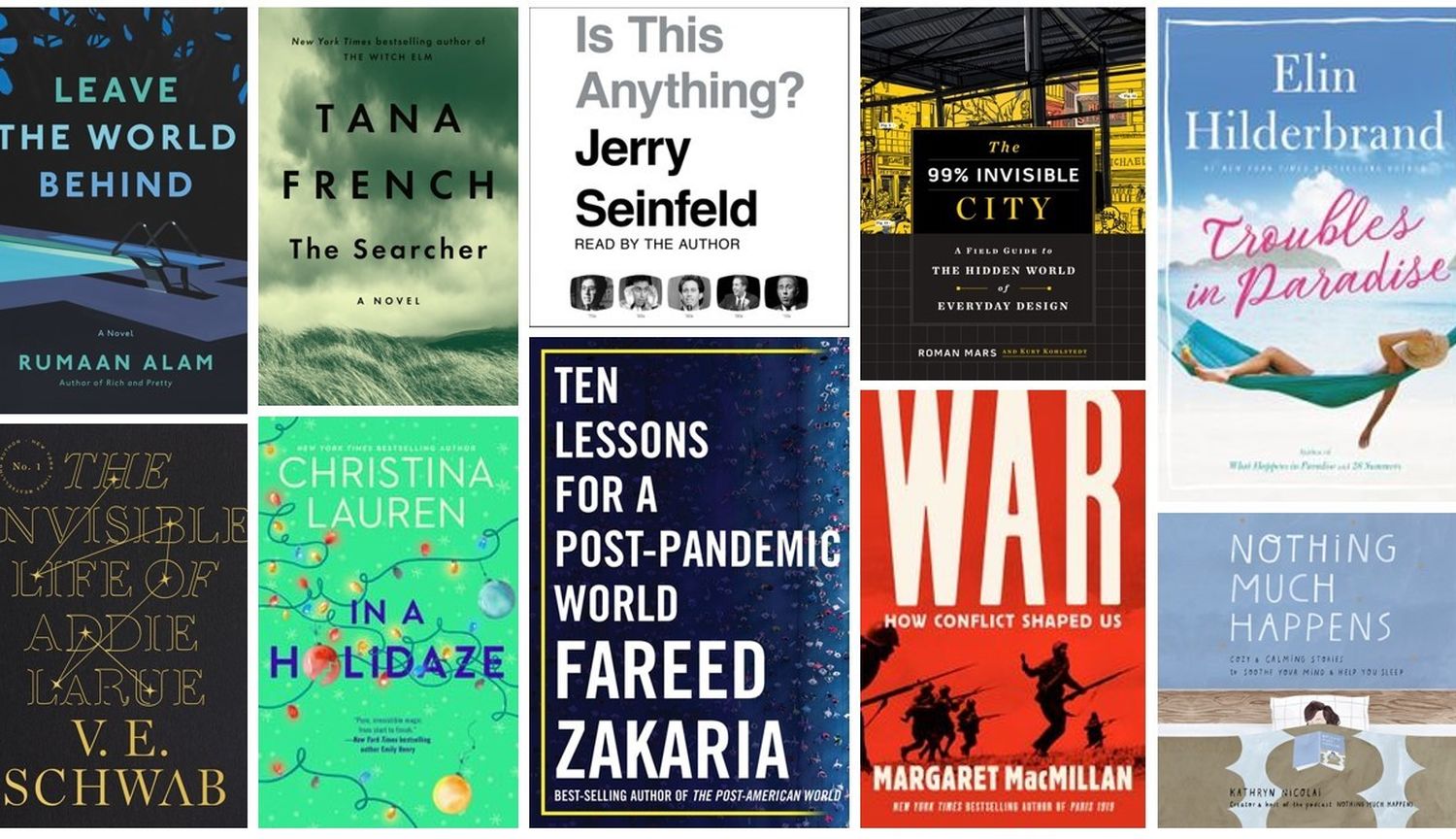 32 new eBooks and audiobooks we're looking forward to this week
Welcome back to New & Hot Reads, where we talk about some of the most anticipated books coming out now
It seems like folks are out walking more these days. Whether it's former commuters stretching their legs after working all day at their dining room table, or essential workers getting into the fresh air to relax, going for a regular stroll has emerged as a popular new self-care habit. At this point though, even the most dedicated ambulators might be looking for a new twist to keep things fresh and interesting. The 99% Invisible City: A Field Guide to Hidden World of Everyday Design, from the people behind the popular design podcast 99% Invisible, offers readers a new way of looking at their surroundings. Why are stop signs red -- and octagon-shaped? Can architects tell whether a building will create violent winds on the ground? What do those spray-painted markings on the sidewalk mean? Are buildings without visible fire escapes less safe? And these are just the questions you might think to ask by looking around. The book's magic is in focusing on inventions so elemental we don't even see them as inventions -- like curb cuts that let you wheel heavy things onto sidewalks. Authors Roman Mars and Kurt Kohlstedt tell the stories of the people whose problem-solving solutions now shape our daily lives. Your daily stroll will be forever changed.
Jerry Seinfeld's Is This Anything? comes with one of the most compact sales pitches possible for any audiobook: Jerry Seinfeld collects and performs his favourite bits from his 45 year career as a stand-up comedian. That's it. That's the audiobook. Even the most devoted Seinfeld fan will hear something they've never heard before over the 6-hour running time.
Years after Gone Girl made the domestic sphere the hottest setting for a new wave of thrillers, a new crop of books are weaving strands of racial tension into the thriller genre. In Rumaan Alam's Leave the World Behind, a nice white family vacationing in a nice countryside house is interrupted by the nice(?) Black older couple that owns the property and have landed on the vacationers' doorstep as they flee from catastrophe back in the city. Can they trust the couple's story? Can the couple trust them? And if someone's hiding something, what will they do to keep it hidden?
The podcast Nothing Much Happens calls itself "bedtime stories for grown-ups," which gives you a pretty good idea of what to expect with Kathryn Nicolai's new audiobook, Nothing Much Happens: Cozy and Calming Stories to Soothe Your Mind and Help You Sleep. Unlike other books mentioned here, you'll find nothing that you'll want to remember to tell someone about later -- no fun facts, no jokes, no plot twists. Just little strolls for your mind to take on its way to slumber. (Here's how to set the audiobook sleep timer in your Kobo app.)
More books coming out October 6 - 12
💭 Big Ideas
✍️ True Stories
💘 Romance
🗡️ Crime Fiction and Thrillers
🖊️ Contemporary Fiction
✨ Tales of Other Worlds and Other Times
Check out even more new eBooks & audiobooks here