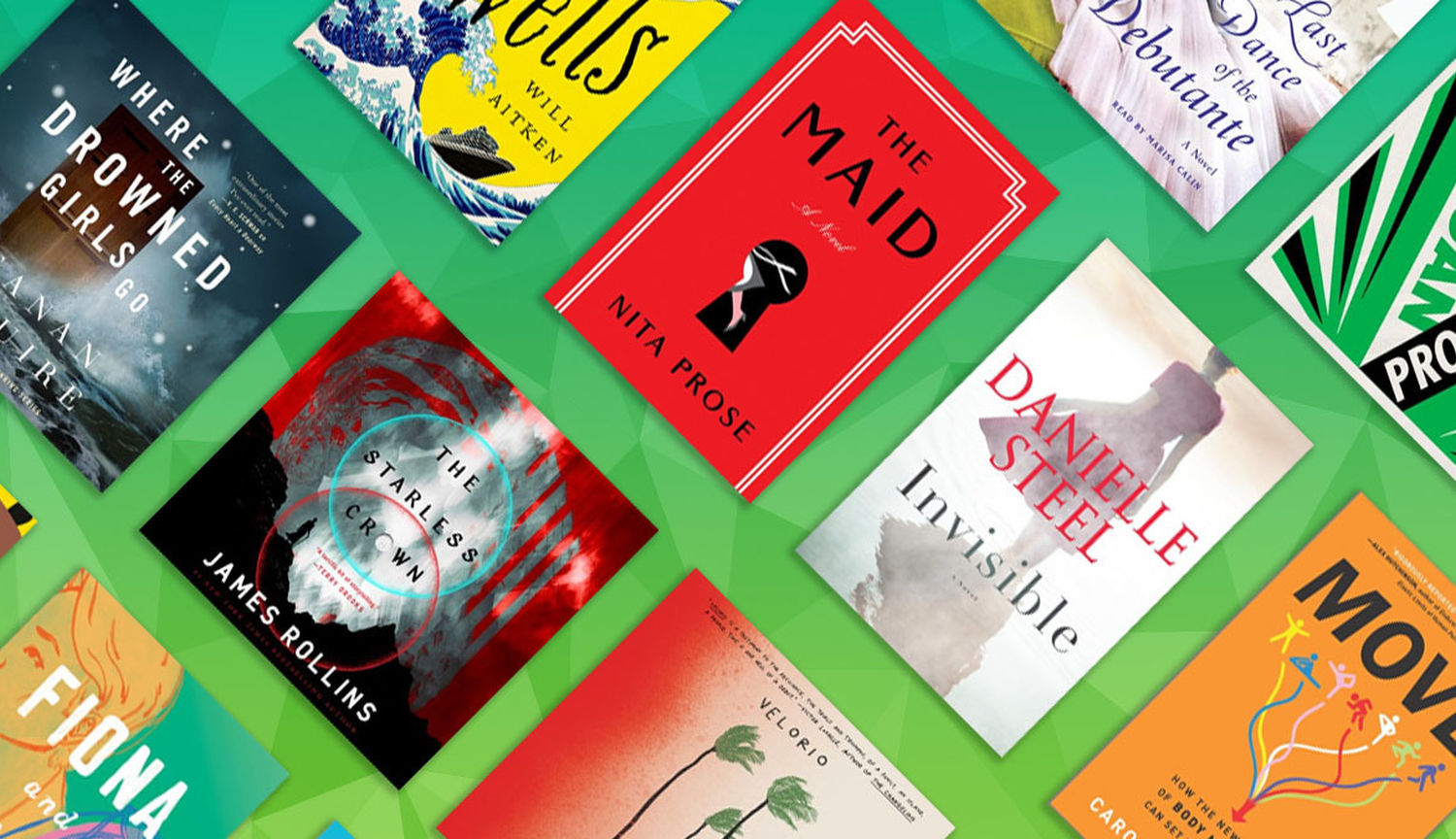 33 new eBooks and audiobooks coming out January 4 - 10, 2022
The best eBooks and audiobooks coming out this week
At the best of times, January is a typically a homebound month. With temperatures low, and holiday burnout (and maybe the incoming credit card bill?) running high, nobody can be blamed for wanting to just hunker down and wait out the bitterest bit of winter. But as nearly 2 years of a global pandemic has taught us, getting out is good for us. So if you must curl up with a book, perhaps Move: How the New Science of Body Movement Can Set Your Mind Free is the right way to go. Science journalist Caroline Williams takes readers on a tour of the latest clinical research that connects a variety of forms of exercise (except, mostly, for anything we actually regard as exercise) to our cognitive and emotional well-being. Consider taking the audiobook for a stroll to get a jump on your 2022 reading goals at the same time.
Debut novelist Nita Prose's The Maid is one of the most anticipated mysteries of 2022, and with good reason. The author has worked as an editor for the Canadian division of Simon & Schuster for years and knows a thing or two about what makes a great book. The premise, which struck Prose while at a publishing conference in the days when those existed, is about how much a maid knows about you from tidying your room--in contrast to how little you know about them. The title character, Molly, struggles to read social cues and takes comfort in doing her job to a meticulous standard. She's a challenging protagonist, which is one of the ways Prose keeps readers on their toes, playing against reflexive readings of the inner thoughts of a neurodivergent character. When Molly comes upon the body of a wealthy hotel guest amidst a room in complete disarray, she's instantly made the target of police suspicion, and the plot spins from there. This one feels like a bestseller that will be around for a while.
Fiona Lin and Jane Shen are the alternating voices of Fiona and Jane, a novel told in first-person vignettes by Jean Chen Ho. Fiona and Jane have been friends since childhood, and in these stories we see them grow, grow apart, and discover how to be friends in a way that's true to themselves and their friendship. In its way, it speaks to what a lot of friendships have undergone these past couple of years, as the means to stay connected have been broken and rebuilt perhaps several times over.

More books coming out January 4 – 10, 2022
💭 Big Ideas

🗣 True Stories


💘 Romance


🗡️ Crime, Action, and Mystery

🖊️ Literary & Contemporary Fiction
✨ Fantasy and Speculative Fiction