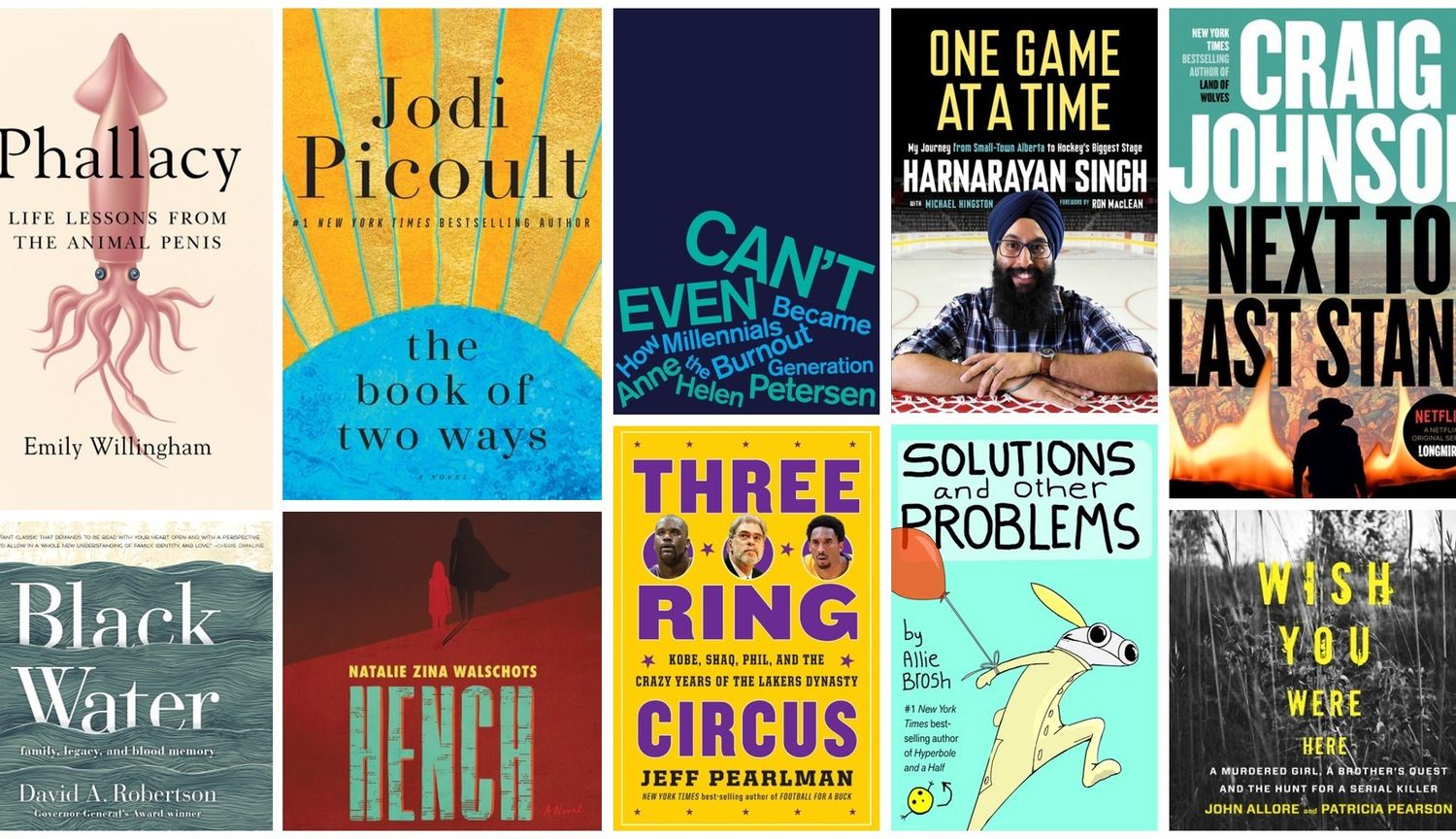 33 new eBooks and audiobooks we're looking forward to this week
Welcome back to New & Hot Reads, where we talk about some of the most anticipated books coming out now
What might it be like to work for a super-villain? Do they offer competitive benefits packages? And does working for a villain mean that you're a villain too? What with all the inevitable building-smashing, what's the difference between a hero and a villain anyway? These are the kinds of questions that hang in the air of Natalie Zina Walschots' debut novel Hench, the story of Anna, a young woman badly injured by a good guy, who gets laid off from her job working (as a "hench") for a bad guy. While convalescing and collecting unemployment, Anna crunches some numbers and realizes the difference between goodies and baddies isn't much more than marketing -- and that insight gives her powers of her own. Hench takes its place alongside The Boys and Watchmen to offer fans of superhero genres a glimpse into a world where the heroes and villains are real, and their actions have brutally quantifiable consequences.
Sportscaster Harnarayan Singh is a kind of real-life superhero, whose special powers include English-Punjabi bilingualism, a rapid-fire, voice-cracking delivery, a lifelong love of the game of hockey, and an unrelenting drive to make his dream happen. Singh is a founding host of Hockey Night in Canada Punjabi, the Canadian TV broadcast of NHL games -- in Punjabi. In One Game at a Time: My Journey from Small-Town Alberta to Hockey's Biggest Stage, Singh tells the story of what hockey meant to him growing up in small-town Alberta, and how it led to him calling games on national TV. There are obstacles aplenty and a few villains too, but they're no match for Singh's singular focus. One Game at a Time is an inspiration for anybody who knows where they belong even if the rest of the world hasn't figured it out yet.
On the subject of something that absolutely does not belong in some places, Emily Willingham's Phallacy: Life Lessons from the Animal Penis is a wide-ranging and irreverent study of the many meanings attributed to this member of animal anatomy. Like some other memorable books about body parts that humans tend to wrap in undergarments, Phallacy explores how this part has come to play its, er, part in different cultures -- and how understanding it better can help us shed rigid concepts of gender and power.
More books coming out September 22 - 28
💭 Big Ideas
✍️ True Stories
💘 Romance
🗡️ Crime Fiction and Thrillers
🖊️ Contemporary Fiction
✨ Tales of Other Worlds and Other Times
Check out even more new eBooks & audiobooks here