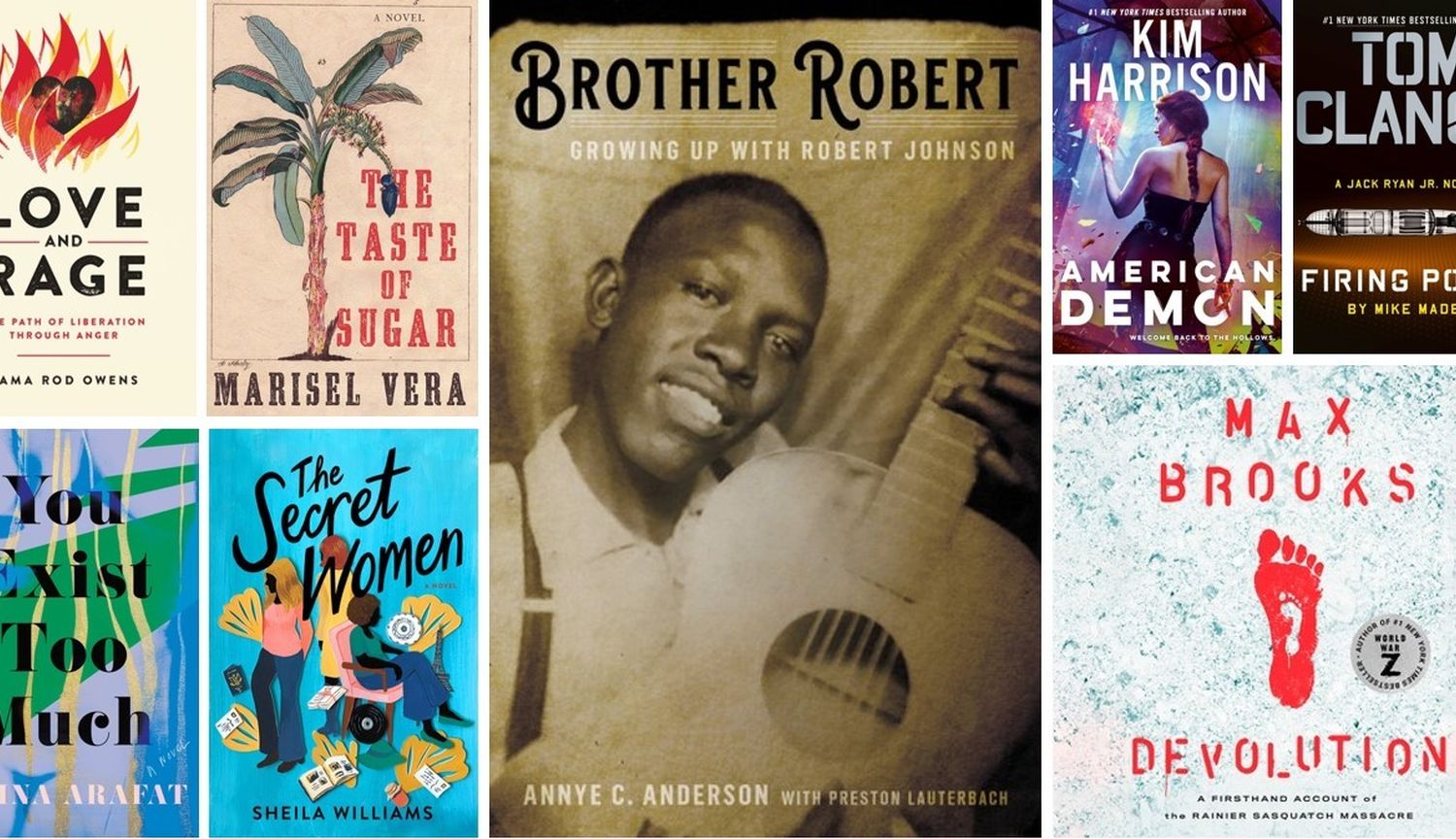 35 new eBooks and audiobooks we're looking forward to this week
After a week off, New & Hot Reads is back: it's our weekly roundup of the most anticipated books coming out now
There are artists who put everything they have to say in their art -- and then there's Robert Johnson, the delta blues singer and guitarist whose monumental legacy rests on under two hours of recorded music and just a pair of verified photos. In the absence of a proper biography, legends have sprung up to explain where Johnson came from and how he gained his virtuosity, the most infamous of which speculates that Johnson met the devil himself to sell his soul for musical mastery. But now we have Brother Robert: Growing Up With Robert Johnson written by Annye C. Anderson, Johnson's stepsister. She shares her own memories of him as well as family stories that were passed down to her. What emerges is a warm, vivid picture -- accompanied by an actual third verified photo of Johnson -- that reveals the genesis of her big brother's genius.
Max Brooks' World War Z is a fun book, but the full cast-narrated audiobook is a next-level experience, reviving the format of the radio drama featuring A-list voice talent -- courtesy, no doubt, of his dad Mel's showbiz connections. Brooks is back with Devolution: A Firsthand Account of the Rainier Sasquatch Massacre, narrated by sci-fi luminaries including Nathan Fillion (Firefly), Kate Mulgrew (Star Trek: Voyager), and Judy Greer (Jurassic World). The journal of Kate Holland, a local thrown into a fight for survival in the wake of a natural disaster (voiced by Greer), provides the primary voice in this tale of the horror lurking in the natural world.
Meanwhile back in the real world, it seems like a lot of us are living with more anger than we're used to. Whether it's heated political discussions among friends, frustration at the slow grind of change, or an end to denying an anger that's been simmering for years, we could all use help dealing with an excess of ire. Lama Rod Owns, Buddhist teacher and coauthor of Radical Dharma, is here to help. In his new book Love and Rage he counsels readers not to set aside anger or deny it for the sake of focusing on sunnier things; instead, we should explore our feelings of anger and hurt to understand them, and ultimately transform them into the energy needed to create a more just and loving world. For the size of that job, it may be a blessing that anger is an infinitely renewable resource.
More books coming out June 9 - 22
💭 Big Ideas
✍️ True Stories
💘 Romance
🗡️ Crime Fiction and Thrillers
🖊️ Contemporary Fiction
✨ Tales of Other Worlds and Other Times

Check out even more new eBooks & audiobooks here