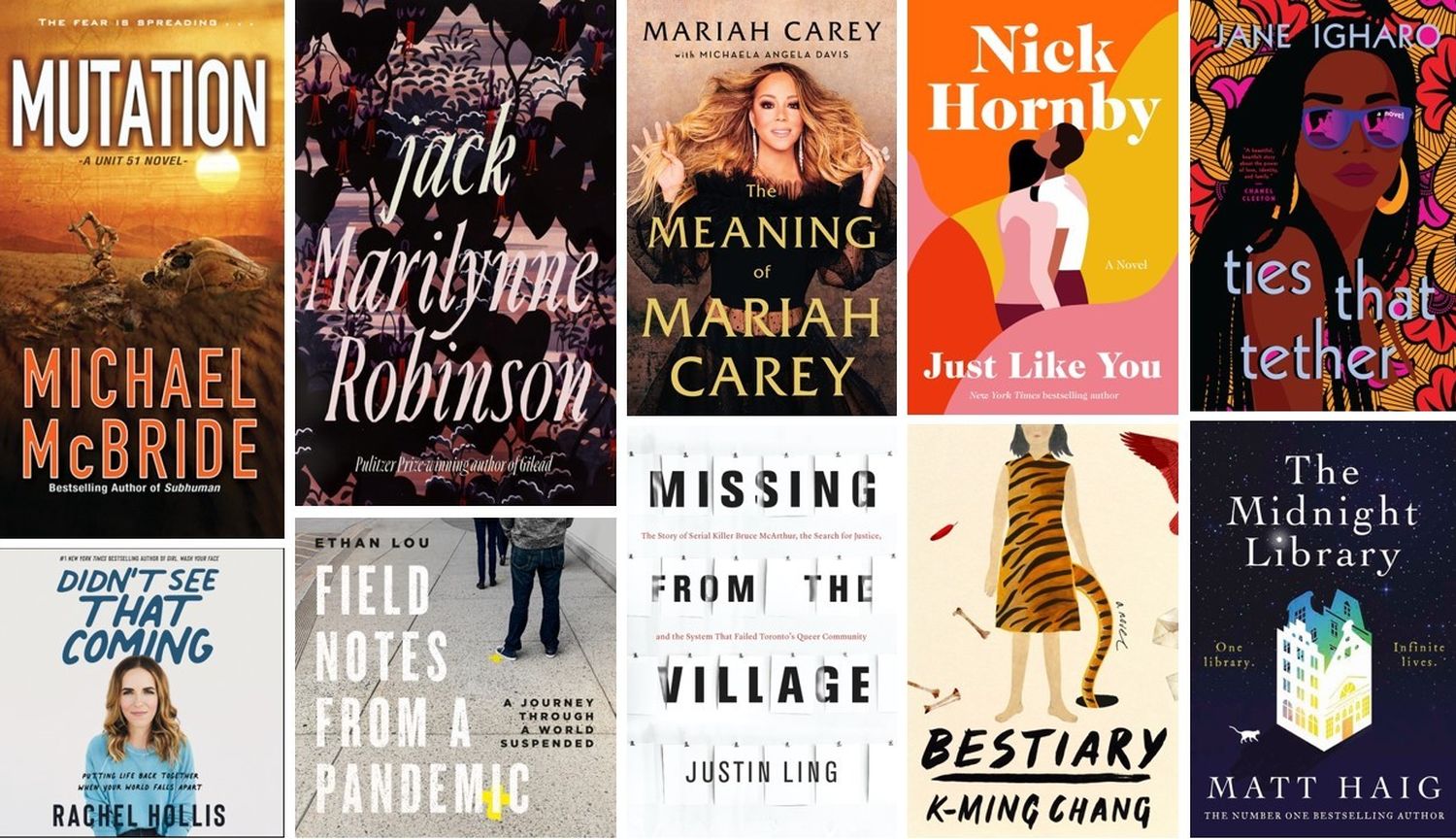 35 new eBooks and audiobooks we're looking forward to this week
Welcome back to New & Hot Reads, where we talk about some of the most anticipated books coming out now
The autobiography of pop legend Mariah Carey, The Meaning of Mariah Carey, arrives with plenty of time to read in full before her now-classic 1994 hit "All I Want for Christmas is You" becomes an inescapable presence for another holiday season. In this book we get, Mariah assures us, the "unfiltered story," told in phases by the author from her childhood as a "scared little girl" through to the "betrayed and triumphant woman" who graces its cover. Has Christmas come early?
Beloved British author Nick Hornby is no stranger to a love story. One might go so far as to say that the author of An Education and About A Boy (among many, many other deeply enjoyable books) has long been writing romances for people who don't think they like romance. But with Just Like You Hornby delivers a love story more directly than ever. Lucy is white and middle-aged. Joseph is Black and 22. She's divorced. He DJs on the side. She has two sons. He has a few jobs. In a time when we're all being thrown curveballs, this story about two people finding love unexpectedly is a real treat.
Ties that Tether by Jane Igharo is also a story of interracial love, but with an even wider cultural gap. When she was 12-years-old, Azere promised her dying father that she would fulfill his wish that she marry a Nigerian man of Edo ethnicity. And for years, with the help of her matchmaking mother, Azere has been trying to keep her promise while growing into adulthood in Canada. So when she falls for Rafael Castellano (spoiler: he is not Nigerian, let alone Edo), even Azere is surprised and a bit upset. First-time novelist Igharo has crafted a romance in which the reader wants happiness for the heroine, but she'll have to do some work to learn where happiness lies for her.
Meanwhile in real life, journalist Ethan Lou argues in Field Notes from a Pandemic that COVID-19 has already changed the world in ways that will not soon be undone. He outlines several of the virus' trajectories around the world to show how the radical changes society has already undergone are just the beginning of even greater transformation. One trajectory was personal, as Lou left Beijing in January after visiting his dying grandfather, only to find that the virus was on his heels the whole way. Lou offers us a view from several international vantage points in the earliest days of the pandemic's global spread, reminding readers how new this all still is.
More books coming out September 29 - October 5
💭 Big Ideas
✍️ True Stories
💘 Romance
🗡️ Crime Fiction and Thrillers
🖊️ Contemporary Fiction
✨ Tales of Other Worlds and Other Times

Check out even more new eBooks & audiobooks here