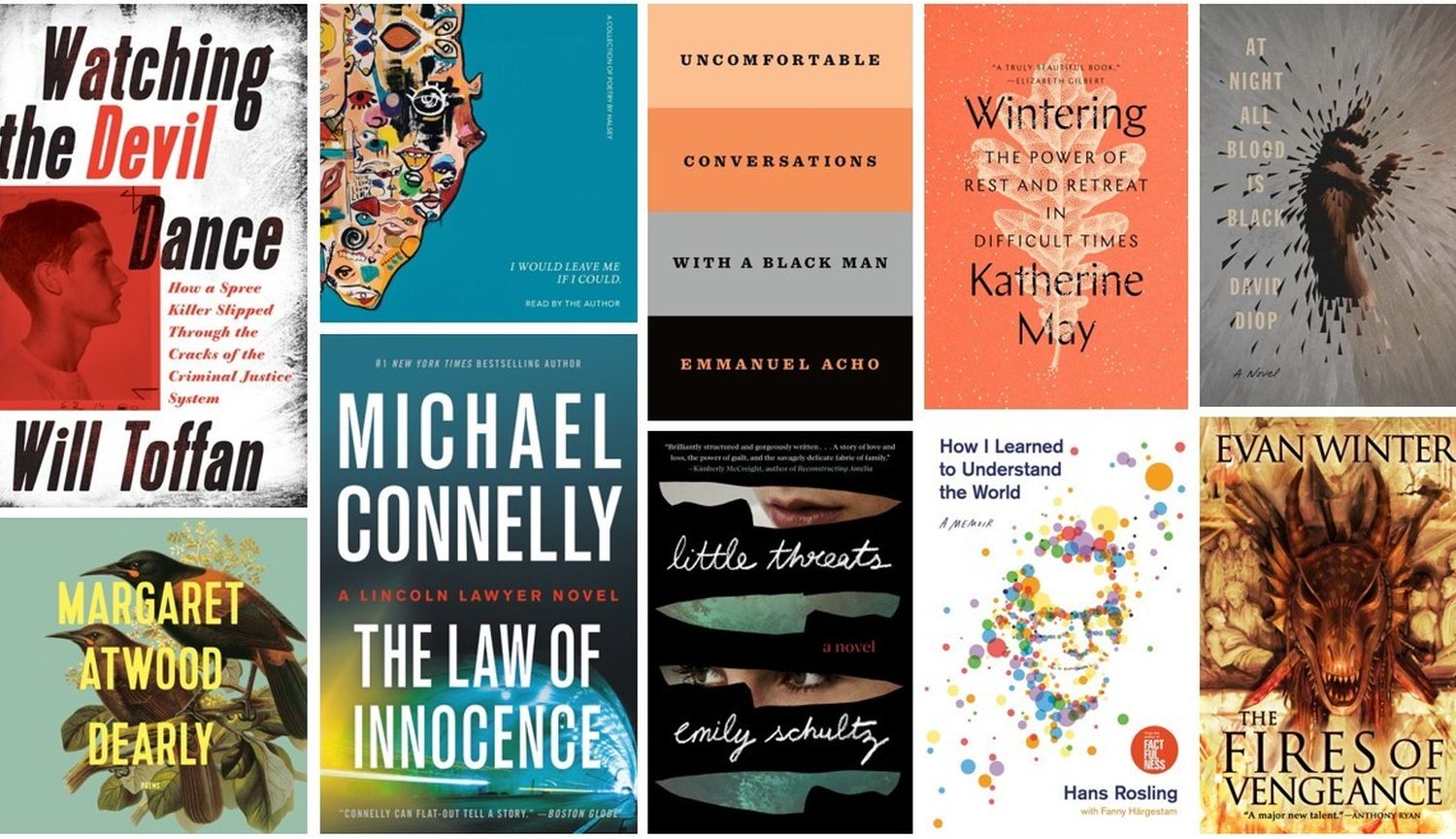 35 new eBooks and audiobooks coming out November 10 - 16
Welcome back to New & Hot Reads, where we talk about some of the most anticipated books coming out now
What does Margaret Atwood, Canadian national literary treasure and two-time winner of the Booker Prize have in common with Halsey, the 26-year-old American pop singer and activist? This week, they both release poetry collections. Dearly is Atwood's first collection since 2007's The Door, and her upteenth book of poetry since The Circle Game, the award-winning collection that put her on the map in the early 1960s. I Would Leave Me If I Could. is Halsey's poetry debut, in which the singer reflects on love, loss, and her own struggles with mental illness. And it's (somehow!) not the only major poetry debut this week: Kate Baer brings us What Kind of Woman, which her Instagram followers have been looking forward to all year. And rounding out this embarrassment of riches, Vixen by Cherene Sherrard, scholar of African-American literature and culture, comes out this week as an ebook for the first time since its 2017 print publication -- just a few weeks after the arrival of her latest collection, Grimoire.
What if we thought differently about the restrictions placed on our ability to gather and move around? What if instead of focusing on deprivations from things we wish we were doing, we looked at the opportunities that open up in a quiet period? (Like for reading a pile of poetry books, for example?) In Wintering: The Power of Rest and Retreat in Difficult Times, novelist and essayist Katherine May suggests there's an opportunity in downtime for renewal and revitalization. May does not want to pack your quiet time with self-improvement goals: rather, she counsels readers to appreciate that life is cyclical, and the quiet and sometimes sad times we all go through are part of a normal healthy life and should be allowed to exist and pass along on their own time. As we prepare for the winter season while continuing to stay safe amidst a global pandemic, this philosophical outlook couldn't come at a better time.
Speaking of winter… Evan Winter is a writer we've called attention to for the first volume in his series, The Burning. If you loved Game of Thrones but you wish epic dragonfire-fueled battles played a larger part, this is the fantasy series you've been waiting for. The Fires of Vengeance is the second part in what's expected to be a four-book series.
More books coming out November 10 - 16
✍ Poetry
💭 Big Ideas
🗣 True Stories
💘 Romance
🗡️ Thrillers, Action, and Crime fiction
🖊️ Literary Fiction
✨ Tales of Other Worlds and Other Times
Check out even more new eBooks & audiobooks here