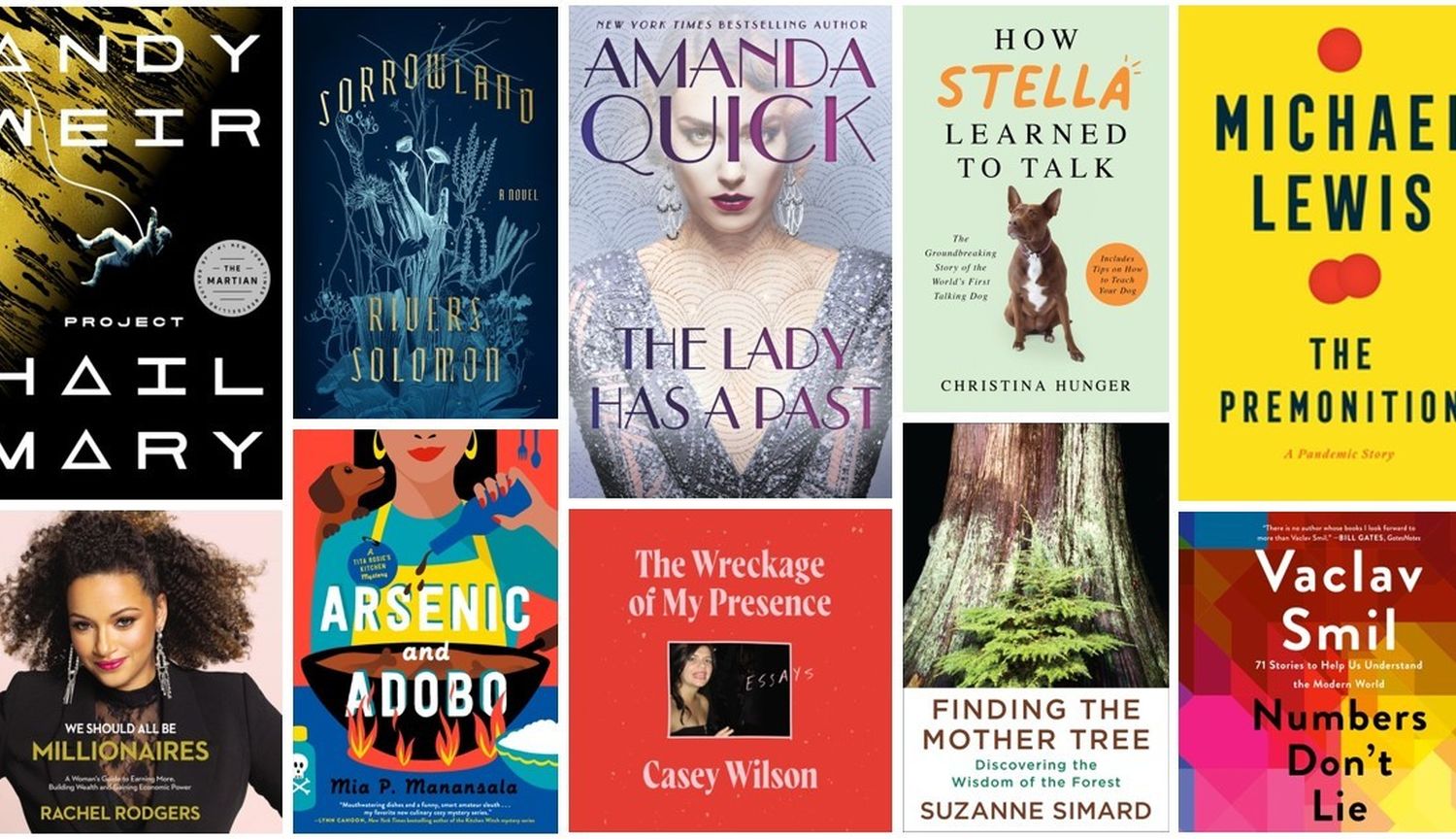 37 new eBooks and audiobooks coming out May 4 - 10
Welcome back to New & Hot Reads, where we gather up some of the most anticipated eBooks and audiobooks coming out now
In Finding the Mother Tree Dr. Suzanne Simard takes readers through her growth as a scientist that led her to her research into the hidden relationships that tie forest ecosystems together. (If that sounds familiar, her work was profiled in a recent New York Times piece, The Social Life of Forests.) In this book we get a sense of the young scientist figuring out what kind of career she'll have, learning how hard it will be to persuade the logging industry with the logic of her findings on fostering productive, healthy trees -- even from the inside. But what most readers will take away is her explanations of the crucial role of vast underground fungal networks, how trees are able to learn and adapt, and how special "mother" trees go about ensuring the well-being of the forest community.
In her novel Sorrowland, Rivers Solomon tells the story of Vern, a woman fleeing into a forest to escape her oppressive religious community. She gives birth in the wild, and intends to raise her children beyond the reach of the community she fled. When they try to drag her back to their compound, Vern discovers she has the power to defend herself -- and a lot more. It's a violent, harrowing story that will challenge some readers with its intensity and disturbing thematic parallels to the real world.
For many people who became dog owners during the pandemic, one of the most magical aspects of the human-canine relationship is how dogs seem to understand what we're saying -- and not just the handful of command words we may have trained them on. Speech-language pathologist Christina Hunger's curiosity about exactly what her dog Stella understood led her to develop a means for Stella to talk to her using a set of paw-sized buttons that sound different words when pressed. How Stella Learned to Talk chronicles her intellectual journey through the concept of canine speech, and she offers a basic primer for how you can train your dog to speak to you, or press your buttons as it were. No word yet on whether listening to the audiobook together with your dog makes the process any easier.
More books coming out May 4 - 10
💭 Big Ideas
🗣 True Stories
💘 Romance
🗡️ Thrillers, Action, and Crime fiction
🖊️ Literary Fiction
✨ Fantastical tales of Other Worlds and Other Times
Check out even more new eBooks & audiobooks here