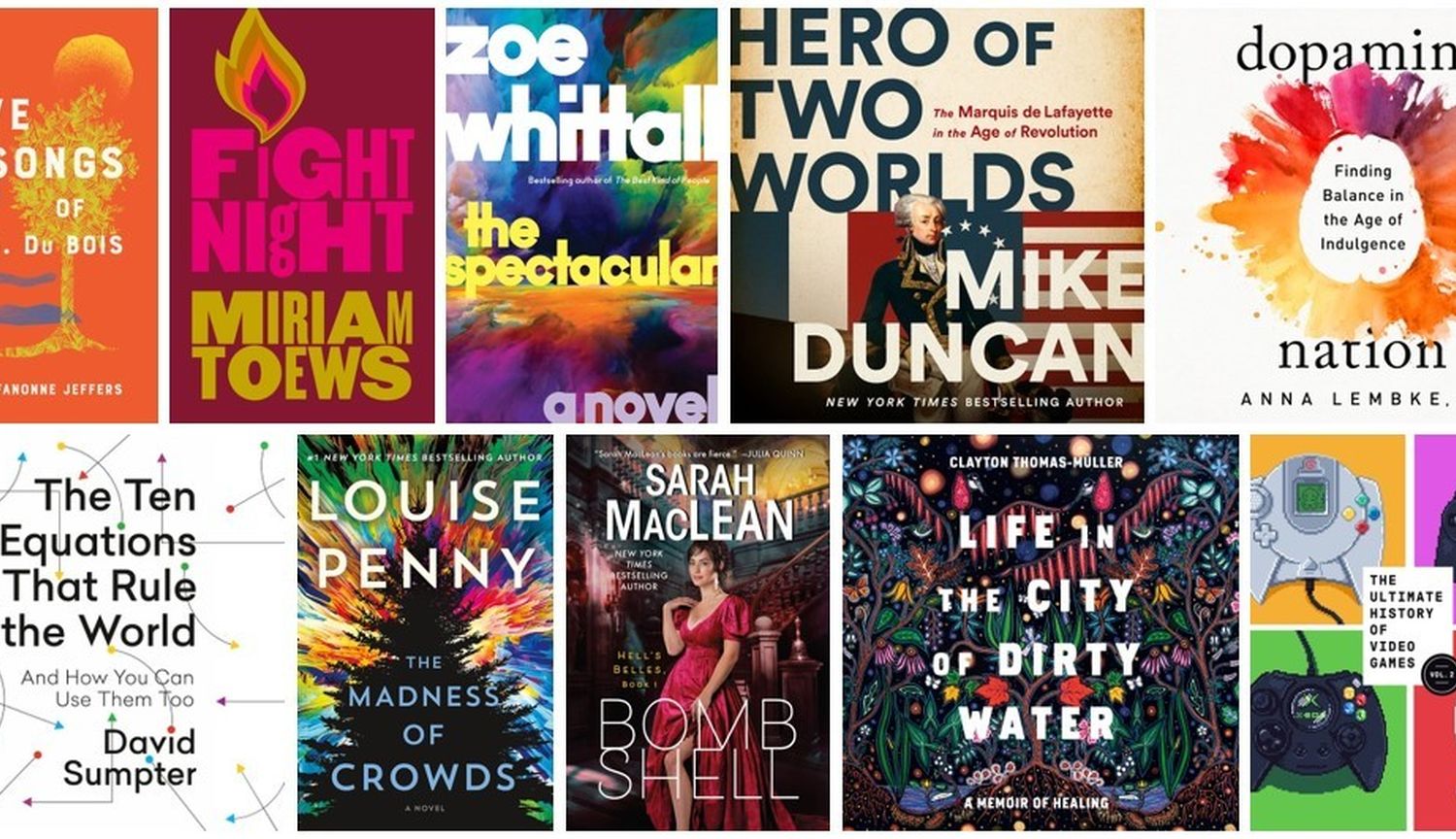 39 new eBooks and audiobooks coming out August 24 - 30
Welcome back to New & Hot Reads, where we present some of the best eBooks and audiobooks coming out now.
We must wonder how, while working on a political thriller with none other than Hilary Clinton, Louise Penny found the time to write a new Inspector Gamache mystery that speaks to hot button themes of post-Covid society, disinformation, and "cancel culture". In The Madness of Crowds, the 17th entry in the series, the vacationing Armand Gamache receives an unusual assignment for a homicide detective: to interrupt his winter holiday to provide security at a nearby university for a visiting professor of statistics who's on campus to give a lecture. When Inspector Gamache tries to get out of the assignment, citing the professor's reprehensible socio-political agenda (she argues that eugenics-like policies during Covid might have eased the burden on the healthcare system), he's made out to be an enemy of academic freedom. What follows is a descent into social delusion as alternative facts outrun reality, morality flexes in the direction of power, and society around Gamache's family cracks into warring factions. And all of this before someone's murdered. With every book we want to say she's at the top of her game -- and then she climbs higher. [Watch the author speaking on compassion, grace, and much more before a live audience at the Kobo office in 2014.]
Mike Duncan is a popular podcaster who's guided audiences through the history of Rome as well as nearly a dozen different revolutions. He wrote the book The Storm Before the Storm, in which he gave readers a view of the beginning of the decline of the Roman republic. Clever listeners to his episodes on revolutions might have guessed that he'd eventually write a book about someone involved in several: the Marquis de Lafayette. In Hero of Two Worlds: The Marquis de Lafayette in the Age of Revolution, Duncan takes us through Lafayette's extraordinary life, during which he spent half a century fighting in revolutions on both sides of the Atlantic. Of course the audiobook is narrated by the veteran podcaster himself.
Acclaimed poet Honorée Fanonne Jeffers makes her fiction debut with The Love Songs of W. E. B. Du Bois. Du Bois's most widely known contribution to American philosophy is the concept of the "Double Consciousness," in which Black Americans must be able to perceive themselves at all times through the eyes of others who are watching with a mix of scorn and pity, while at the same time existing and perceiving as any other individual would. And in this novel that bears Du Bois's name we follow the journey of Ailey Pearl Garfield, a young Black woman named after the legendary 20th century choreographer Alvin Ailey, and her great grandmother Pearl, a descendant of enslaved people. Ailey carries a heavy burden of expectation that adds more layers of consciousness on her shoulders, and she decides that to make sense of who she is she needs to dig into her past. And as we follow Ailey's journey we come to understand the complexity of her heritage, and the balance of suffering and resilience it bears. It's a long book, written with the style and lyricism you'd expect from such an accomplished poet as Jeffers, and it's worth taking time with in these waning days of summer.
More books coming out August 24 - 30
💭 Big Ideas
🗣 True Stories
💘 Romance
🗡️ Crime, Action, and Mystery
🖊️ Literary Fiction
✨ Fantasy and Speculative Fiction
Check out even more new eBooks & audiobooks here