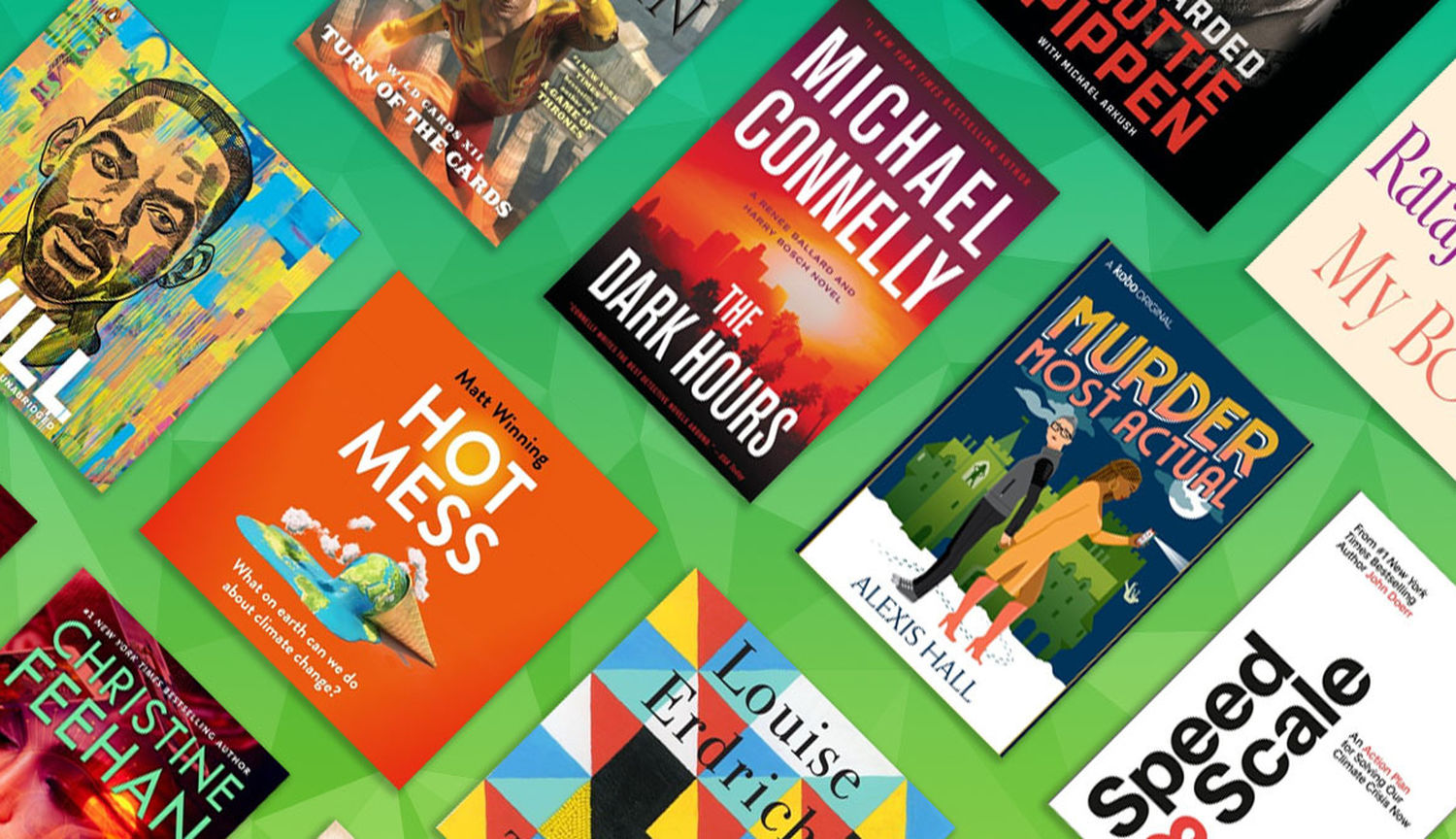 39 new eBooks and audiobooks coming out November 9 - 15, 2021
Highlights from this week's newest eBooks and audiobooks.
In Murder Most Actual, mystery writer Alexis Hall evokes the charming feel of the Golden Age of detective fiction--think Agatha Christie and her clue-strewn Hercule Poirot stories--and updates it with a podcasting heroine obsessed with true crime. Set in the Scottish Highlands, the story centres on Liza (the aforementioned podcaster) and Hanna, a couple vacationing with the hope of rekindling their marriage. As bodies start dropping, the strength of their bond is tested as they each react in their own way to the mystery before them. If you're anxious for another season of the TV series Only Murders in the Building, then Murder Most Actual might be just the thing to scratch that itch.
For all his pop culture ubiquity over the past thirty years, Will Smith is something of an enigma. Everyone knows his face, and even casual fans know his kids because they too are famous, as is his wife. In a new memoir about his life and career, simply titled Will, Smith speaks about what the climb to the top felt like as it was happening and what it cost. Written in collaboration with self-help author Mark Manson (of The Subtle Art of Not Giving a F*ck) the book gets into areas not normally covered in celebrity bios, including what he believes he learned from missteps as a husband and father. Few stars of Smith's calibre have put pen to paper in this way, and at this stage of their career; Smith is still driving box global offices as both a producer and performer, and shows no sign of slowing down even as he adds "bestselling author" to his already lengthy list of credits. We're left to wonder what kind of book he'll write years from now, when he decides he's ready for a rest.
Scottie Pippen reached the height of basketball fame playing alongside Michael Jordan with the Chicago Bulls in the 90s. Constantly in MJ's shadow, we didn't get to know much about Pippen, though he did feature in ESPN/Netflix's 2020 docu-series The Last Dance, which told the story of that 90s Bulls team's consecutive championships as well as the story of Michael Jordan's career. Unfortunately, the height of fame for Pippen was, like those preceding sentences, inextricable from Michael Jordan. In Unguarded, we get Pippen's side of things, putting the reluctant "sidekick" at centre stage to tell his story in his own way. Pippen is a player whose prevailing characteristic was that he was undervalued for his entire career: both in terms of press about the team that focused on Jordan, the flamboyant Dennis Rodman, and coach Phil Jackson, and in literal terms of remuneration whereby Pippen was paid less than players not in the starting lineup of the championship Bulls. On the 30th anniversary of the Bulls' first championship, and a year after we heard from Jordan at length in The Last Dance, it seems Scottie Pippen may have the last word.
As heads of government from around the world return home from the COP26 climate conference, a pair of books speak to the problems they have yet to solve. Speed & Scale by philanthropist John Doerr is one Boomer's answer to what might put right the situation his generation has gotten the planet into. Doerr takes an approach reminiscent of what a lot of us go through at work: he sets goals using Objectives & Key Results (OKRs) and puts forth a plan that would achieve them. He takes a decidedly C-suite approach to the problem, focusing entirely on what can be measured, and what actions must be taken at a large, literally planetary, scale. For readers that find whiteboarding exercises therapeutic, this might be the optimistic outlook they need to hear.
By contrast, stand-up comic and environmental economist Matt Winning aims in his book Hot Mess to amuse readers with insights into what's actually happening, what might help, and what absolutely will not but people seem inexplicably focused on doing anyway. For readers who just can't read another doom-laden forecast of the ever-nearer future, Winning offers a way to get smarter about climate change without succumbing to despair.
More books coming out November 9 - 15, 2021
💭 Big Ideas
🗣 True Stories
💘 Romance
🗡️ Crime, Action, and Mystery
🖊️ Literary & Contemporary Fiction
✨ Fantasy and Speculative Fiction
Check out even more new eBooks & audiobooks here