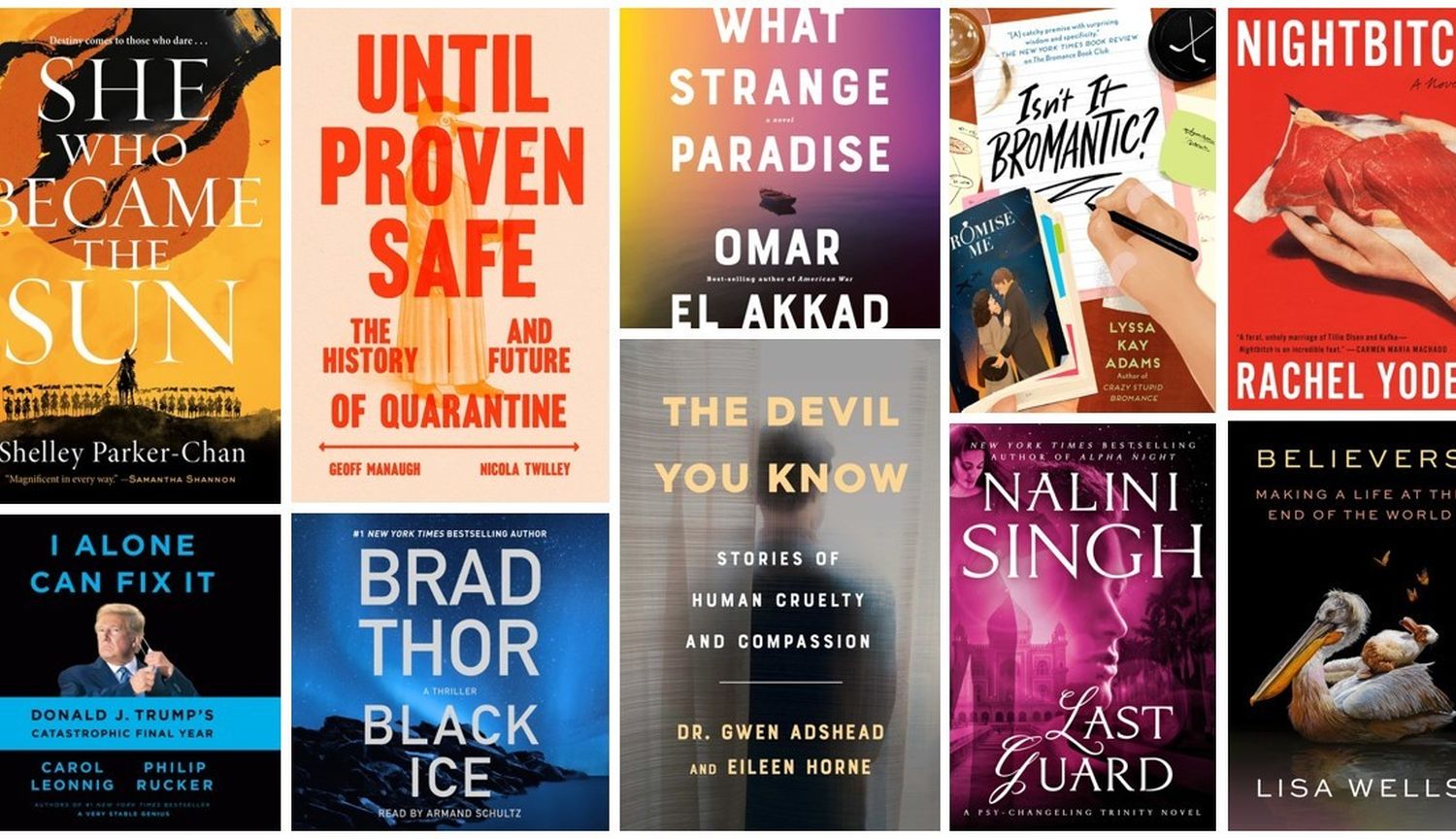 42 new eBooks and audiobooks coming out July 20 - 26
Welcome back to New & Hot Reads, where we gather up some of the most anticipated eBooks and audiobooks coming out now
Omar El Akkad's debut novel American War was a sensation in 2017, landing on notable bestseller and best of year lists (we spoke with the author in the first season of the Kobo in Conversation podcast). Four years later, we have his follow up, What Strange Paradise: Amir, a nine-year-old refugee from Syria, washes up on the shore of an island, the lone survivor from a ship of desperate passengers that capsized mid-way through its passage. He's found by Vanna, a girl who decides to save him and keep him from the authorities. The novel is their stories told in alternating turns, taking readers deeper into Amir's harrowing background and giving us Vanna's perspective on her fellow islanders. As in American War, El Akkad takes us in What Strange Paradise into a world that's not quite ours, but isn't that different either, and lets us see things that are invisible in our day-to-day existence.
What makes people do horrible things? In The Devil You Know: Stories of Human Cruelty and Compassion Dr. Gwen Adshead shares her experiences from decades of working with people who've committed violent acts, offering a surprising perspective on who these people are and what drove them to do the worst things they've done. She finds that individuals with similar pasts may differ substantially in how they take responsibility for their actions and approach the process of learning about their own motivations. Dr. Adshead gives readers a glimpse into what a less punitive, more redemptive and compassionate justice system might look like as she brings us into these unique lives.
In Lyssa Kay Adams' Isn't It Bromantic?, pro hockey player Vlad seeks to take his marriage of convenience to childhood friend Elena to the next level by writing a romance novel -- with the help of his buddies in the Bromance Book Club, naturally. This is the 4th book in the Bromance Book Club series, where a group of men bonded by their secret love of romance novels find themselves playing out a variety of tried and true romance plots (the first book in the series is a classic "second chance romance") ultimately to the delight and emotional benefit of women in their lives. This series offers romance readers a number of things they won't find elsewhere: friendships between men as a complement to healthy romantic relationships with women, and it also offers a set of protagonists whose key attractive trait is entirely attainable to any would-be romantic hero -- he only needs to pick up a romance novel.
More books coming out July 20 - 26
💭 Big Ideas
🗣 True Stories
💘 Romance
🗡️ Crime, Action, and Mystery
🖊️ Literary Fiction
✨ Fantasy and Speculative Fiction
Check out even more new eBooks & audiobooks here