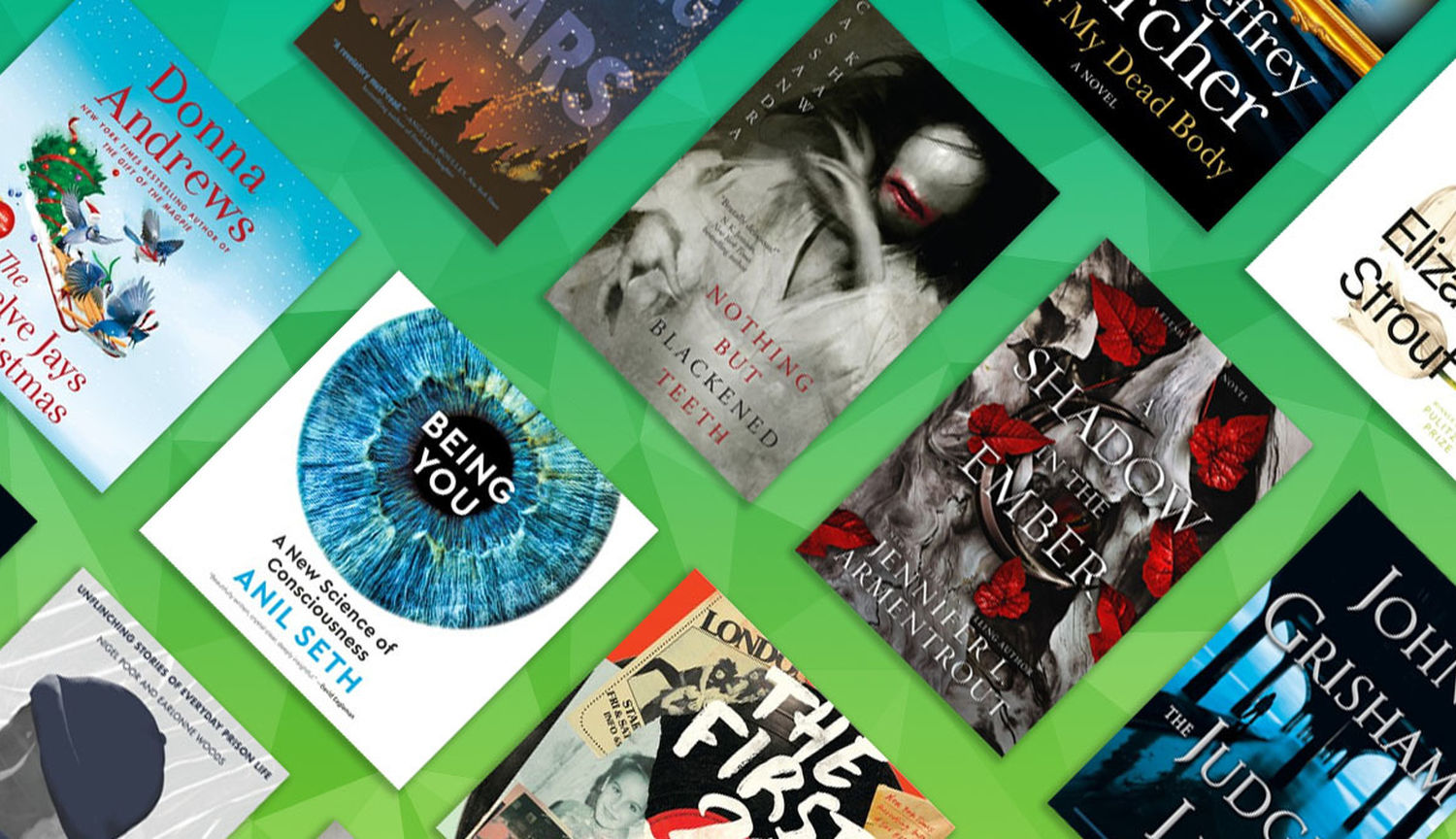 42 new eBooks and audiobooks coming out October 19 - 25, 2021
The fall release season is winding down, but there are still so many new eBooks and audiobooks to check out this week
Cherie Dimaline's dystopian YA novel The Marrow Thieves instantly snapped up awards and scores of readers when it came out in 2017. To catch you up, it's the story of a world in the not too distant future where global warming has wreaked havoc and just about every human on the planet has lost the ability to dream, resulting in all manner of mental illness and societal strife. Strangely, the Indigenous people of North America have retained this ability. Through cruel experimentation it's been determined that the secret lies in their bone marrow: to "protect" these precious human resources, the government gathers Indigenous children into schools not dissimilar to the residential schools of very recent history. A group of young people flee the cities to head north where they plan to form a community founded on tradition. Her new book Hunting by Stars picks up the action where The Marrow Thieves left off, with the protagonist Frenchie, who now goes by French, waking up in captivity and having to plan his escape, with the hope that there's somewhere left to escape to.
If you haven't checked out horror novelist Stephen Graham Jones' list of great haunted literary haunted houses, now's the time to do so. And if you have, and you've read your way through his picks then you're ready for a worthy addition to it: Nothing But Blackened Teeth by Cassandra Khaw. A group of friends gets together for a wedding in a house occupied by a ghoul. As the friends start wondering if they're actually more like frenemies, the horrific ghoul starts craving friends of her own to join her down in the dirt below the house. Yikes.
Speaking of hungry ghosts, Mötley Crüe bassist and author of the 2007 bestseller The Heroin Diaries, Nikki Sixx, is back with The First 21, a memoir of his childhood and musical upbringing, covering every rung up the ladder that led to Mötley Crüe. Sixx (or as we get to know him in this book, Franklin Carlton Feranna) has shown in his addiction memoir as well as through his contributions to the band's collaboratively-penned The Dirt, that he can drive a narrative as well as he ever drove the Crue's rhythm section.
The podcast Ear Hustle has been a must-listen for 7 seasons because it brings listeners stories they just can't get anywhere else. Created by artist Nigel Poor, Earlonne Woods, and Antwan Williams, the show presents the stories of men incarcerated in San Quentin State Prison. When Ear Hustle started in 2016, Woods and Williams were both incarcerated, and worked with Poor in the prison's media lab to produce the show. In the new book (and audiobook, naturally) This is Ear Hustle, readers get a look into the show's origins, including all the red tape that gets navigated to produce episodes to this day. And we learn how Woods and Poor met and decided to make a first episode as a contest entry – which led to prize money that let them launch the series with sound designer Williams. Longtime fans of the show will love the behind-the-scenes view, and readers who've never heard the show will get a look at one of the most unique and successful creative projects in American media.

More books coming out October 19 - 25, 2021

✍ Poetry

💭 Big Ideas


🗣 True Stories


💘 Romance


🗡️ Crime, Action, and Mystery


🖊️ Literary Fiction


✨ Fantasy and Speculative Fiction

Check out even more new eBooks & audiobooks here