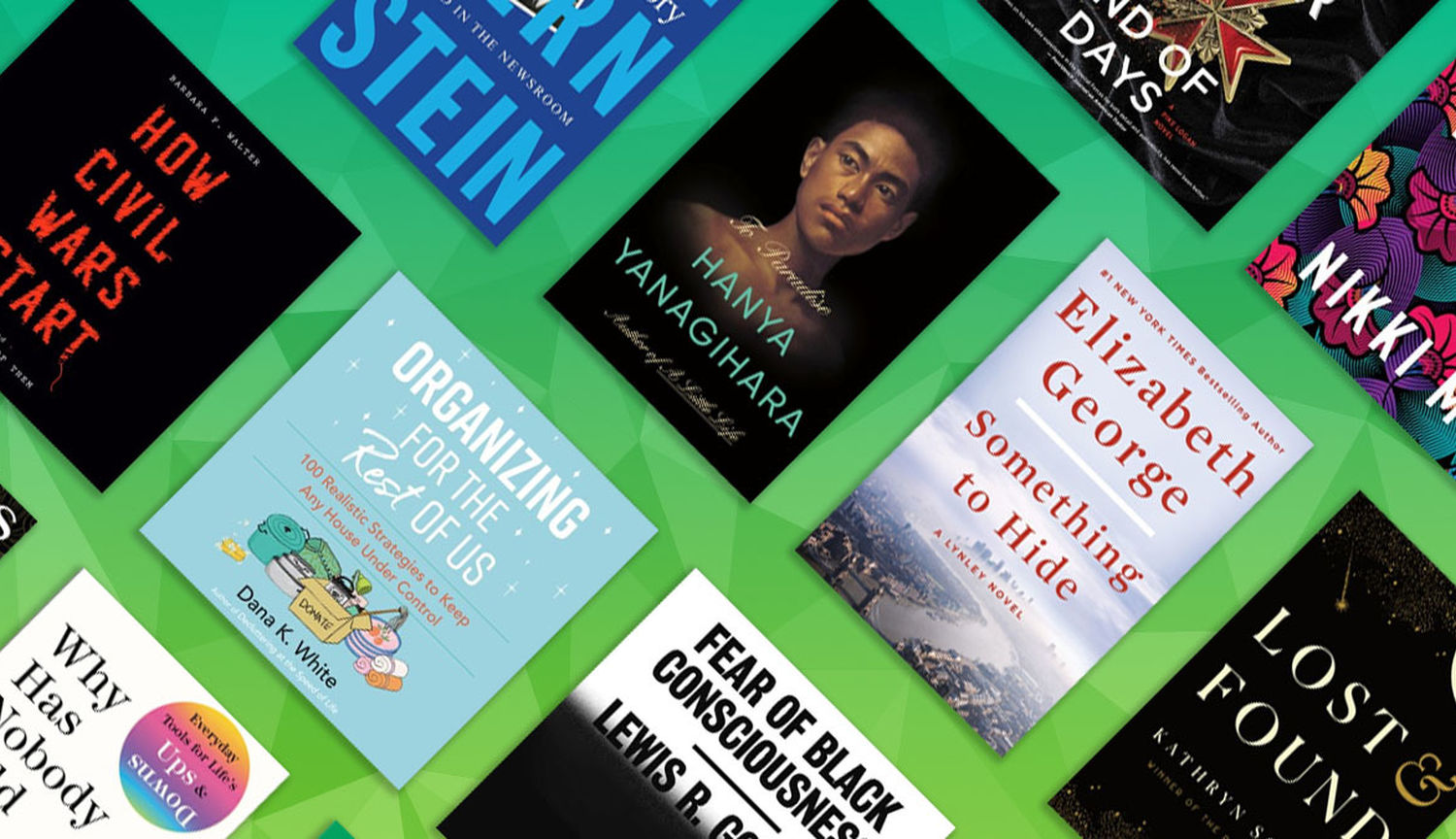 43 new eBooks and audiobooks coming out January 11 - 17, 2022
The best eBooks and audiobooks coming out this week
If you don't know the name Hanya Yanagihara at first glance, you certainly know the cover of her international bestselling novel A Little Life if you've browsed in a bookstore in the last 7 years. That novel is a highly regarded work of literature and a guaranteed tearjerker of a book—as well as being one of the best really long books in recent publishing history. Yanagihara's new novel To Paradise retreads the literal territory of A Little Life insofar as both books are set in New York. But To Paradise travels along an alternate history of America, touching down in 1893, 1993, and 2093. Like David Mitchell's similarly sprawling Cloud Atlas, To Paradise is likely to be the kind of work of speculative fiction that reaches readers who don't often pick up the genre but are eager to follow Yanagihara across time and space.
Pulitzer Prize-winning Washington Post reporter Carl Bernstein is best known for the work he did with his colleague Bob Woodward to uncover the activities we've come to know as "Watergate," which led to the resignation of President Richard Nixon. In Chasing History: A Kid in the Newsroom Bernstein shares the story of how a job as a copyboy at a small Washington newspaper called The Evening Star provided his 16-year-old self a sense of purpose that led to a landmark career in journalism. At a time when truth seems less secure than ever, there's comfort in this story of a young man driven to report the facts.
In How Civil Wars Start: And How to Stop Them political scientist Barbara F. Walter lays out the major risk factors for a democracy to fail, including factionalization and proliferating politics of resentment. Walter is a member of the Council on Foreign Relations and specializes in the outbreak and resolution of civil wars, so she brings a broad view of what civil wars can and do look like in practice. In this book she sketches a very worrying picture of patterns of violence in America that might escalate in severity and frequency, like the proverbial water slowly warming to boil the frog. Fortunately, she also prescribes solutions for turning things around—with the hope that it's not already too late.
More books coming out January 11 - 17, 2022
🧰 Health and Self-help

💭 Big Ideas


🗣 True Stories

💘 Romance


🗡️ Crime, Action, and Mystery


🖊️ Literary & Contemporary Fiction


✨ Fantasy and Speculative Fiction

Check out even more new eBooks & audiobooks here