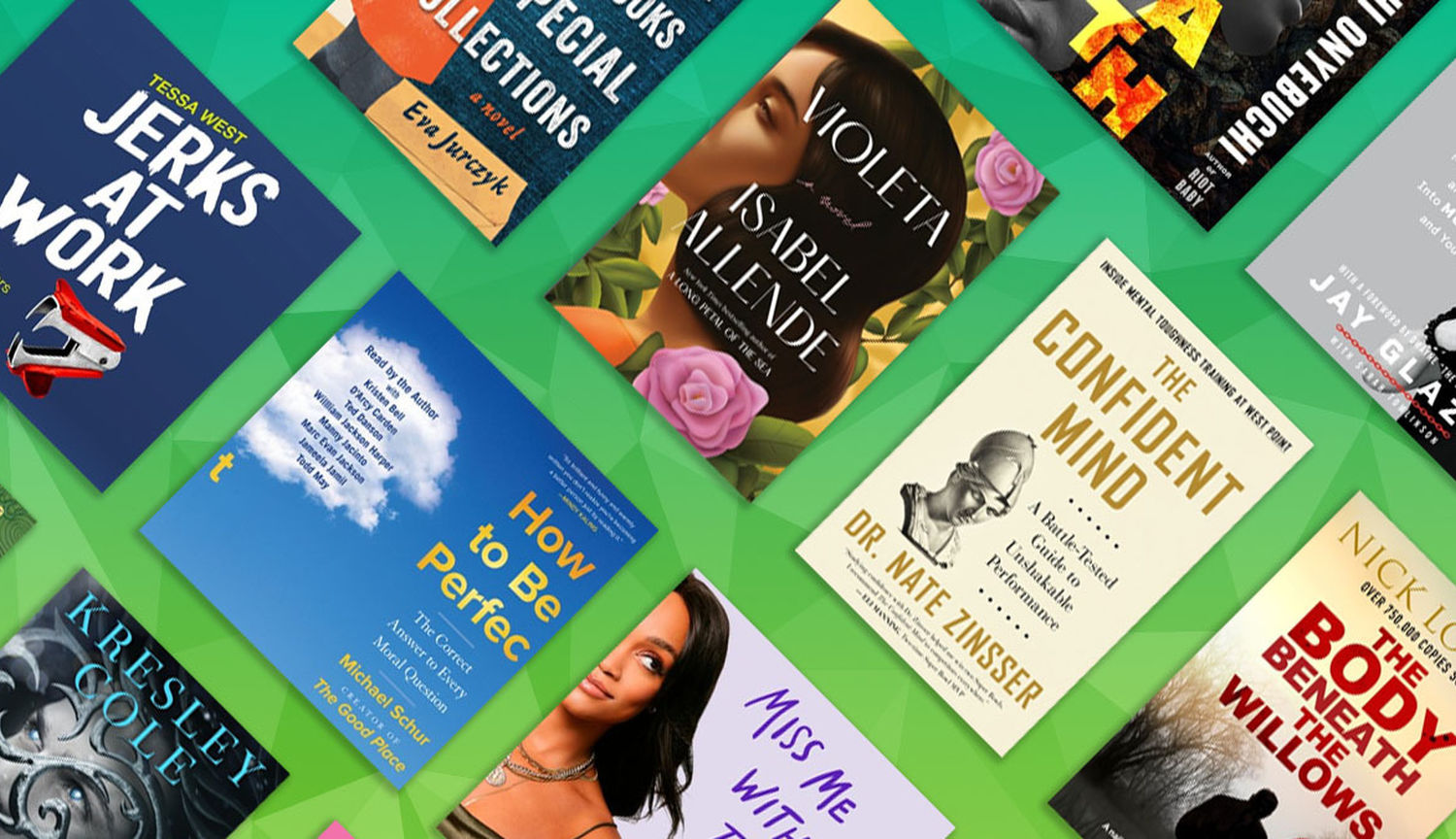 43 new eBooks and audiobooks coming out January 25 - 31, 2022
The best eBooks and audiobooks coming out this week
Fans of the Michael Schur-created afterlife sitcom The Good Place should have known that the follow-on to the show's final episode wouldn't be another episode, but rather a book about moral philosophy. How to Be Perfect: The Correct Answer to Every Moral Question is Schur's own study of over 2000 years of ethical quandaries, ranging from very simple inquiries such as the ethics of punching your friend in the face (don't) and all the way up to whether we can ethically enjoy the music of R. Kelly and the movies of Woody Allen knowing what we know about their own tremendous moral failings. The book is light-hearted, but also provocative, and occasionally touching, much like The Good Place was.
Science fiction writer Tochi Onyebuchi has been very busy. It's just been announced that he'll be part of a team writing new stories for Marvel's Captain America comics that reconcile the world of the comics with the world established by the Marvel Cinematic Universe. At the same time, he's got a new dystopian novel coming out—his first for an adult audience since his award-winning novella Riot Baby. In the new book Goliath, Onyebuchi imagines a ravaged earth left behind by the wealthy who flee to luxurious space colonies. Even worse for those left behind, the colonies' demand for raw materials means they're taking apart what little functional infrastructure remains on earth. It's a fascinating premise that doesn't neatly map onto allegories of colonialism or gentrification, but plays out along familiar lines of human motivations. Recommended for readers of literary sci-fi like Emily St. John Mandel's Station Eleven and P. Djèlí Clark's Dead Djinn Universe.
Internationally-celebrated author Isabel Allende has a new novel, Violeta. It's the story of a woman born in 1920 who lives a hundred years, bearing witness to many of the wonders and horrors of the twentieth century. We spoke with Allende last year about feminism and her astonishingly prolific career.
Where we are in Toronto, it's awfully cold outside. So we suggest that for readers committed to staying indoors until spring, and who also have the right kind of company locked up with them, Faith G. Harper has a couple of new books out this week that might help you both pass the time. Links below.

More books coming out January 25 - 31, 2022


🧰 Health and Self-help

💭 Big Ideas


🗣 True Stories


💘 Romance


🗡️ Crime, Action, and Mystery


🖊️ Literary & Contemporary Fiction


✨ Fantasy and Speculative Fiction

Check out even more new eBooks & audiobooks here