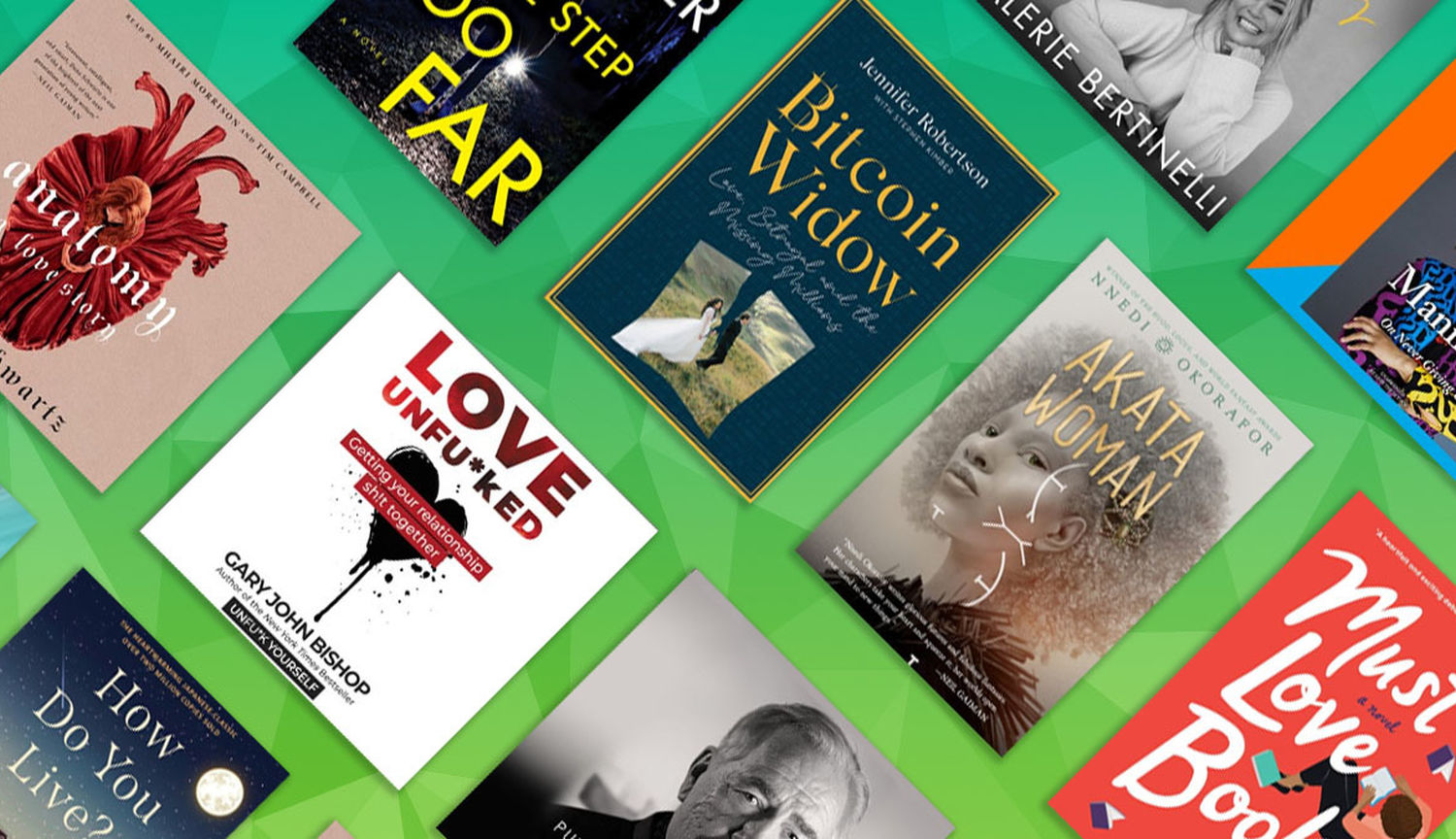 44 new eBooks and audiobooks coming out January 18 - 24, 2022
The best eBooks and audiobooks coming out this week
Last year Nnedi Okorafor announced that her novels Akata Witch and Akata Warrior, about an American-born girl named Sunny who grows up in Nigeria and discovers latent magical abilities, were pieces in the Nsibidi Script series. As the author explains, "Nsibidi is a secret and often mystical ideographic writing system created in what is now called southeastern Nigeria." With the release of Akata Woman, the series now stands as a trilogy, culminating in a challenge that draws on everything Sunny has learned through her induction into the secret society of Leopard People and the decryption of her Nsibidi book. Originally pitched to readers as, "The Nigerian Harry Potter," the Nsibidi Script series has through three books defined itself as something wholly original and set the bar for fantasy imagined through a distinctly African (as opposed to African-American) lens.
How Do You Live? by Genzaburo Yoshino is a well-known Japanese coming-of-age story that only now is available in English. It's about a boy named Copper whose father's passing sends his mind spinning in philosophical circles, as Copper comes to question the meaning of life and love as he tries to puzzle out what kind of a person he wants to grow up to be. Like the classic French book The Little Prince, this is a deceptively simple novel that merits reading more than once—ideally with many years in between. The English edition has a foreword by Neil Gaiman, author of Coraline and other fabulous works of fiction for young readers, which gives you a sense of what kinds of readers How Do You Live? is for (hint: it's for all of them).
This week also sees a number of notable new biographies, including Bitcoin Widow: Love, Betrayal and the Missing Millions, in which Jennifer Robertson, the young widow whose husband Gerald Cotten died suddenly in India, leaving the multi-million dollar bitcoin exchange Quadriga unable to function due to a missing passwords to the laptops that allegedly ran the whole operation. Many, many questions surround the couple, including whether Quadriga was ever a legitimate business, if Cotten is really dead—and what Robertson knew about it all, and when. Many will approach this book with skepticism; regardless, it's the most comprehensive inside account we have yet about this scandal that reads like fiction.
Fans of HBO's cutthroat corporate family saga Succession may want to listen to the show's star Brian Cox narrating his memoir Putting the Rabit in the Hat. In it, Cox tells the story of growing up in Dundee, Scotland with his three sisters and surviving the untimely passing of their father and the painful mental illnesses of their mother. Trained as a theatre actor, Cox's vocabulary is significantly more robust and somewhat less profane than the character of Logan Roy (and the book contains hardly any of the non-verbal grunts followed by hostile silences that make Roy such an iconic character) but it's a feel-good story told by an actor audiences know best as a bad guy.
More books coming out January 18 - 24, 2022
🧰 Health and Self-help
💭 Big Ideas
🗣 True Stories
💘 Romance
🗡️ Crime, Action, and Mystery
🖊️ Literary & Contemporary Fiction
✨ Fantasy and Speculative Fiction