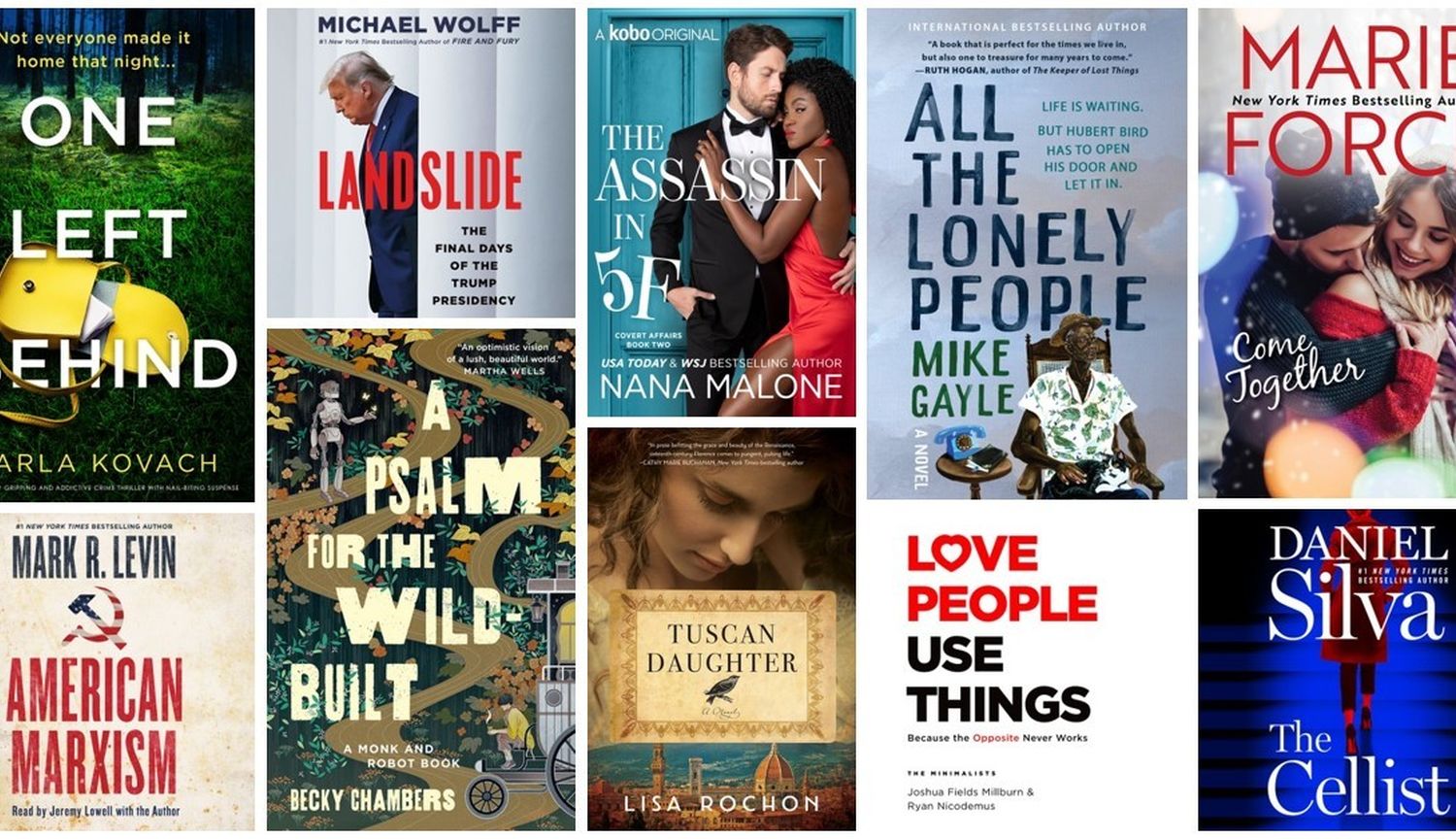 44 new eBooks and audiobooks coming out July 12 - 19
Welcome back to New & Hot Reads, where we gather up some of the most anticipated eBooks and audiobooks coming out now
As we noted in our round up of the best books on the Trump presidency, journalist Michael Wolff's Fire and Fury was a notable book not just for being published less than a year after the 45th president's inauguration, but also for how vivid a portrait he was able to paint given near-unfettered access to staff on the Trump campaign and the staff of the West Wing in the administration's chaotic early days. Now we have Landslide: The Final Days of the Trump Presidency, in which Wolff details events following the president's election loss, including Trump's many desperate attempts to discredit the election, as well as the president's minute by minute reaction to the January 6th attack on the Capitol. Though Wolff wasn't allowed to roam the halls to write this book he was able to tap many inside sources, giving readers a view of a president and his administration determined to go out with a bang.
Also out this week: Frankly, We Did Win This Election by Michael C. Bender is the inside story of the 2020 Trump campaign which managed to lose an election despite a healthy economy and a handful of foreign policy wins. Bender is the senior White House reporter for the Wall Street Journal, and in this book he promises to reveal details never before reported about the doomed campaign.
Becky Chambers, author of the hugely successful science fiction series Wayfarers, is embarking on a new adventure with the novella series Monk & Robot, beginning with A Psalm for the Wild-Built. As the title suggests, it's a fable-like story, about a civilization whose robots long ago gained consciousness and wandered away into the wilderness. When a travelling monk is confronted by a robot emerging from the wild to fulfill an obligation of service to humans, what ensues is a road trip unlike any other in which two beings try to learn what humanity needs.
Lyra, the heroine of Nana Malone's The Spy in 3B was just trying to get her needs attended to without compromising her undercover mission and destroying her career as a spy. And now in the sequel The Assassin in 5F we find out whether she and her counterpart Marcus will be able to fulfill their undercover missions -- without getting too distracted under the covers.
More books coming out July 12 - 19
💭 Big Ideas
🗣 True Stories
💘 Romance
🗡️ Thrillers, Crime fiction, and Mystery
🖊️ Literary Fiction
✨ Fantastical tales of Other Worlds and Other Times
Check out even more new eBooks & audiobooks here