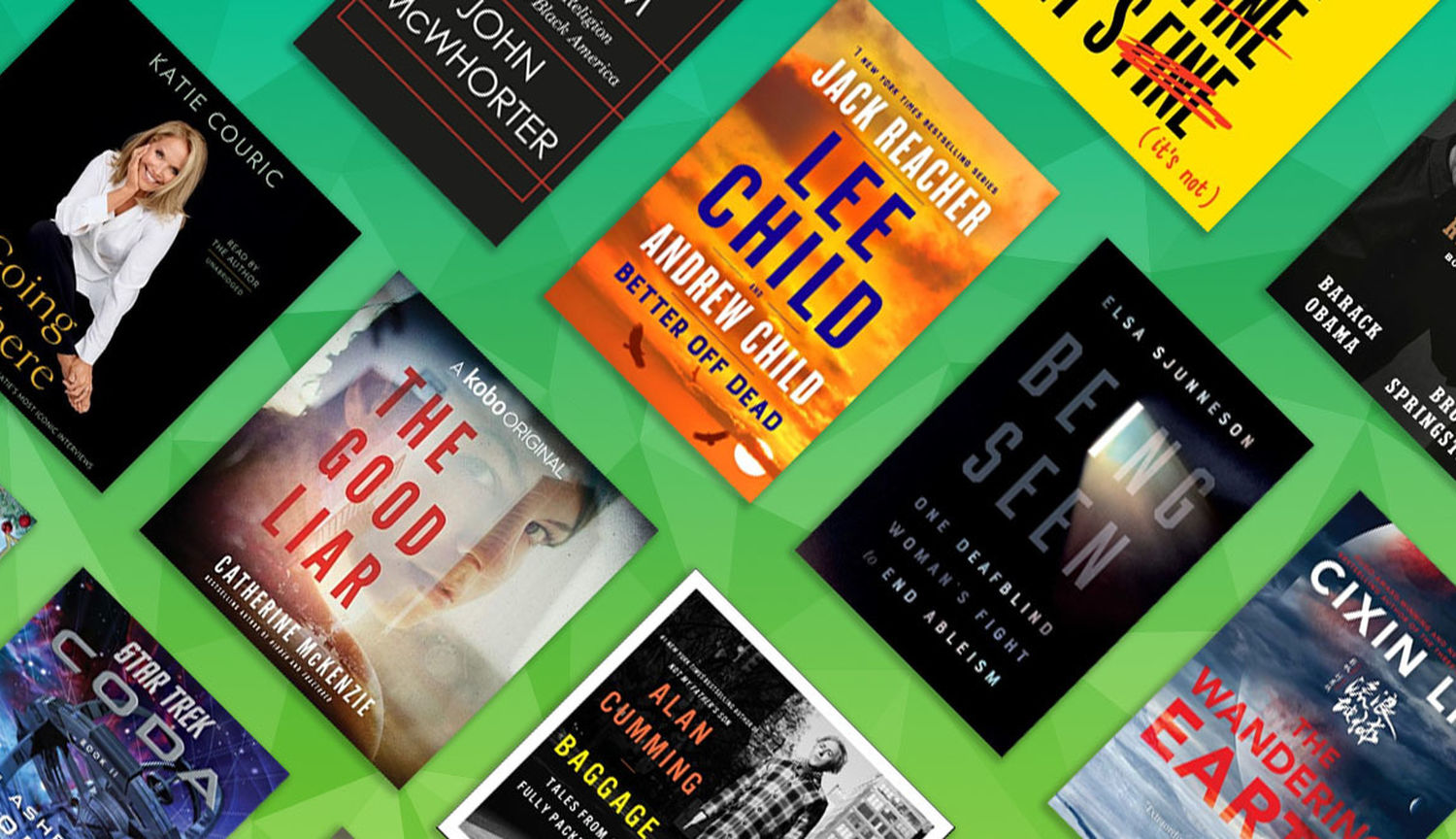 44 new eBooks and audiobooks coming out October 26 – November 1, 2021
Here are the newest eBooks and audiobooks to check out this week
Cixin Liu is best known as the author of the internationally renowned science fiction trilogy, The Three Body Problem, but he's also an accomplished writer of short fiction, releasing To Hold Up the Sky last year. His new collection, The Wandering Earth, is named for a novella it contains that's been adapted into a Netflix feature film. Though these pieces show Liu working in tighter constraints than his sprawling novels, his scale remains as cosmic as ever, with stories that span solar systems and beyond.
In Being Seen: One Deafblind Woman's Fight to End Ableism, media studies professor Elsa Sjunneson looks at portrayals of deafness and blindness in popular media and illustrates how they impact cultural concepts of disability. As a deafblind person, with partial vision in one eye and bilateral hearing aids, Sjunneson is often able to perceive more than the able-bodied people around her believe she can, including their perceptions of her. This book is a combination of memoir and cultural criticism, offering rare personal and intellectual insights from a singular voice.
The first book from Taz Alam (aka. ClickForTaz), It's Fine, It's Fine, It's Fine: It's Not, is everything her YouTube and Instagram fans want from the breakout Welsh poet (and yes, it's available as a Taz-narrated audiobook). It's highly personal, open with themes of mental health and heartbreak, wearing its heart on its sleeve on every page. Fans of Rupi Kaur and Ruby Dhal (whose Between Us is also new this week) will find a lot to enjoy here.
Normally memoirs by famous actors are one-and-done affairs: we learn about their upbringing, their embarrassing adolescence, their start in show business that leads to the shining star they are today about whom no more need be said. Alan Cumming is the exception: in his 2014 memoir Not My Father's Son, Cumming wrote specifically of his troubled upbringing and his journey of learning about his ancestry, with a few stories from stage and screen woven in throughout. In his new book, Baggage: Tales from a Fully Packed Life, Cumming shifts the focus to the happy, fulfilled life that sprouted from the trauma he recounted in his first book. He's as charming on the page (or in your headphones) as he is on-screen, making Baggage a celebration of an improbable life and career, and a vulnerable examination of human foibles at the same time.
More books coming out October 26 – November 1, 2021
✍ Poetry
🗣 True Stories
💘 Romance
🗡️ Crime, Action, and Mystery
🖊️ Literary Fiction
✨ Fantasy and Speculative Fiction
Check out even more new eBooks & audiobooks here