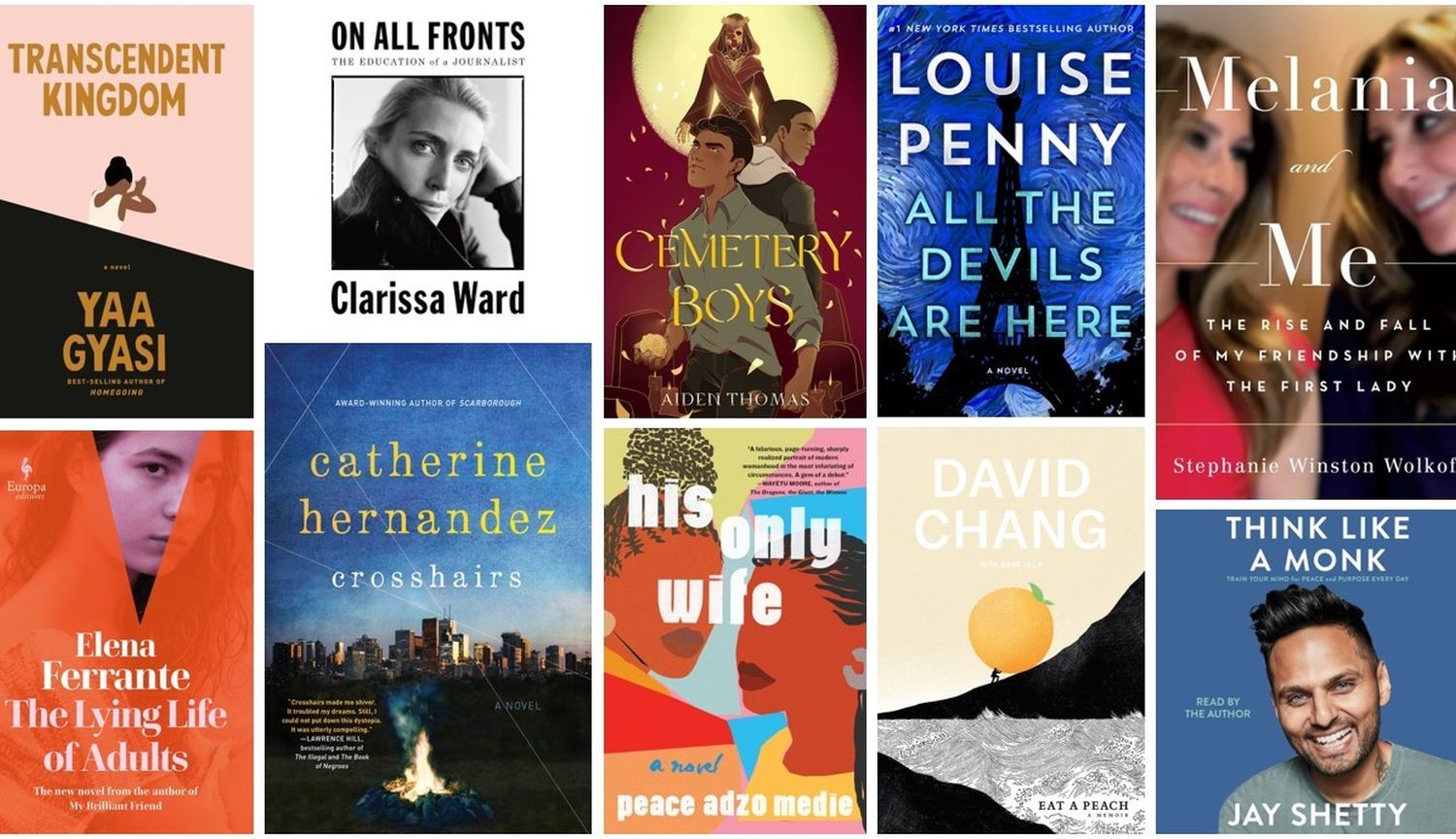 46 new eBooks and audiobooks we're looking forward to this week
Welcome back to New & Hot Reads, where we talk about some of the most anticipated books coming out now
The Lying Life of Adults is the first novel by Elena Ferrante to be released after her Neapolitan series (including My Brilliant Friend, the book that spawned the HBO series) made her an international sensation. This new book promises to deliver on everything readers want from Ferrante: introspective women, complicated family relationships, trials of adolescence and young adulthood, and Naples in all its splendour and vulgarity as the backdrop. Of course commitments have already been made to adapt it into a Netflix series, about which we'll all have very strong opinions once we've finished the book.
Speaking of screen adaptations, Catherine Hernandez' novel Scarborough, a realistic portrait of young people struggling to get by in the east end of Toronto, is on its way to screens near us all. So it's a fitting time to get our hands on her follow-up, Crosshairs. In Crosshairs we're dropped into a future Toronto, where flooding due to climate change has displaced the vulnerable, and anybody not meeting strict social norms is sent to toil in a concentration camp. Among this outcast underclass, leaders emerge to plan an uprising designed for maximum impact in a media-saturated landscape. While a science fiction novel seems at first glance a stark departure from the social realism of Scarborough, Hernandez is showing readers that the power of her imagination is equal to that of her social conscience.
His Only Wife by Peace Adzo Medie is drawing comparisons to Kevin Kwan's international blockbuster Crazy Rich Asians, which is wonderful if it draws readers, but they'll find out quickly that it's really its own thing coming from its own unique place. It's the story of Afi, a hard-working young woman living in a small town in Ghana, who suddenly has to answer a marriage proposal from a wealthy businessman she doesn't know. The promise of comfort and opportunity is hard to resist, but who is this man, and what can she expect of a marriage that starts this way? In this debut novel, Peace Adzo Medie has delivered a story with character-driven plot twists aplenty that make us hope this is the first book in a long career.
2016's Homegoing by Yaa Gyasi -- coincidentally, also a book about Ghana and Ghanains -- was a huge hit that won plaudits from critics and readers alike. In Transcendent Kingdom, a woman named Gifty works toward a degree in medicine from Stanford, specializing in the neuroscience of depression, while her brother and mother each buckle under the weight of mental illness and addiction. Leaping from the slave trade in her first book to major social problems of 21st century America in her second, Gyasi -- who received at the age of 26 the National Book Foundation's Top 5 Under 35 award -- seems determined to leave her mark by writing ambitious, challenging books.
More books coming out September 1 - 14
💭 Big Ideas
✍️ True Stories
💘 Romance
🗡️ Crime Fiction and Thrillers
🖊️ Contemporary Fiction
✨ Tales of Other Worlds and Other Times
Check out even more new eBooks & audiobooks here