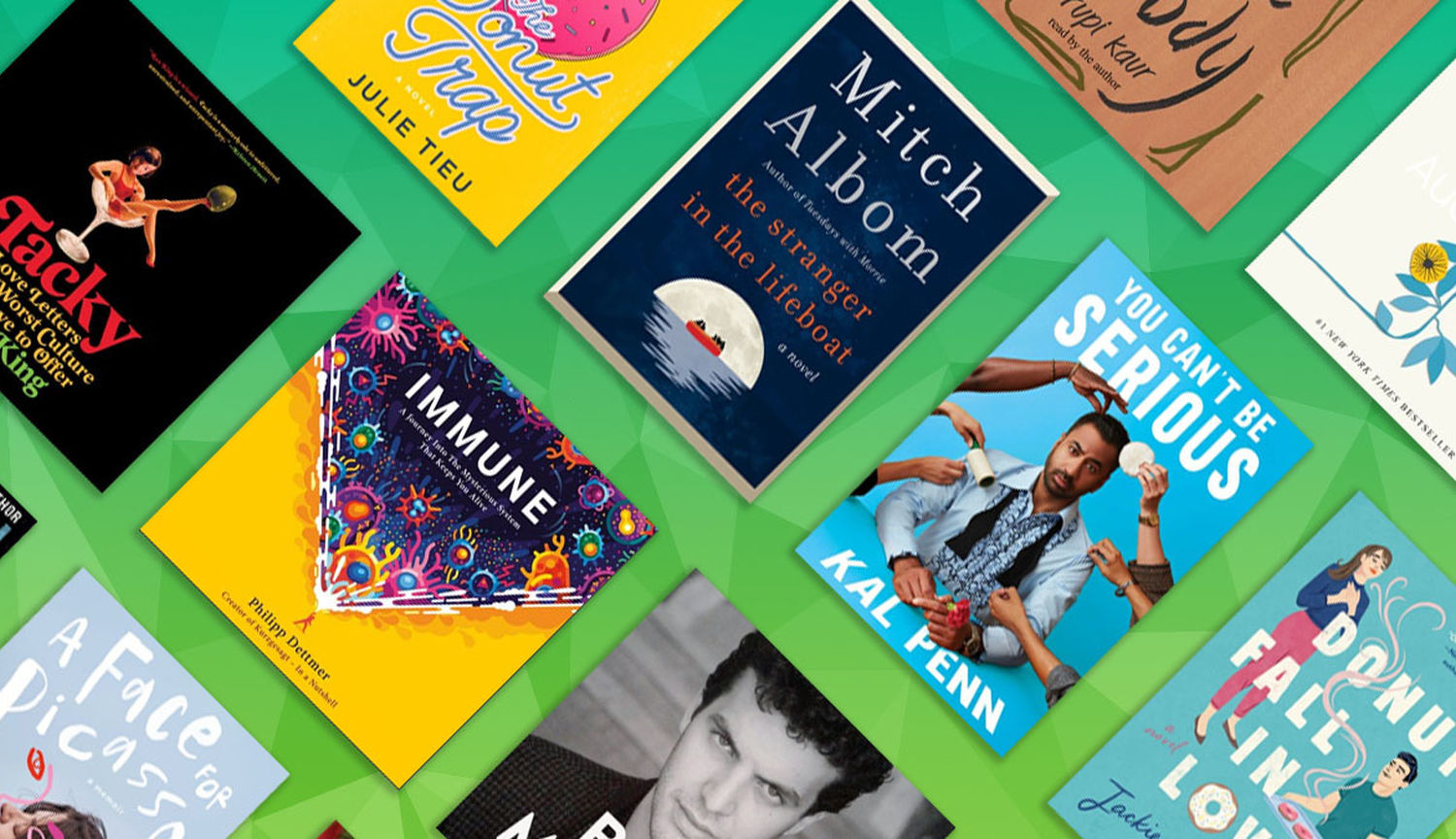 47 new eBooks and audiobooks coming out November 2 - 8, 2021
More new eBooks and audiobooks to cuddle up with this week.
A year after the release of her apt-for-2020-titled poetry collection Home Body, Rupi Kaur now brings her readers a pair of audiobook performances of her latest collection as well as The Sun and Her Flowers. Kaur is a poet who rose to fame years ago on Instagram and unleashed a wave of poets using visual social media to present their poetry to the masses, as well as a surge in interest among readers in poetry more broadly. Poetry has historically lagged in audiobook availability, so we hope these audiobooks will follow the earlier pattern of Rupi Kaur's career and bring in their wake a trend of many more poets recording audio editions of their books.
Comedian Rick Mercer is one of the best-known faces and voices in Canada, owing to his popular "Talking to Americans" segments on the satirical news show, This Hour Has 22 Minutes, and the 90-second "rant" segments on The Rick Mercer Report. In his memoir, Talking to Canadians: A Memoir, Mercer opens up for the first time about his life and career, including several false starts and a couple of lucky breaks. Of course this is Rick Mercer, so there are many exquisitely crafted narrative bits that work as well on the page as any rant you can find him delivering on YouTube. And yes, it's available as an audiobook too.
There are a pair of rom-com novels that may signal the start of a trend, or might be mere coincidence. We're noting both The Donut Trap by Julie Tieu and Donut Fall in Love by Jackie Lau just to be safe. Both feature hunky Chinese love interests and women who bake donuts. Lau's Donut Fall in Love is set in Toronto and pairs Lindsay, a creative baker, with Ryan, an actor taking some downtime while processing grief. Tieu's The Donut Trap is about Jasmine, a young woman trapped by her parents' donut shop and their expectations for her (and the rent hike that threatens the shop's viability) and her college crush Alex, who certainly throws a wrench in things, but might or might not be Jasmine's ticket to a life of her own. Which should rom-com fans read? Honestly, like donuts, if you're going to have one, having another won't kill you—so read both. And we'll report back if we think there are enough to fill a takeout box.
More books coming out November 2 - 8, 2021
✍ Poetry
💭 Big Ideas
🗣 True Stories
💘 Romance
🗡️ Crime, Action, and Mystery
🖊️ Literary & Contemporary Fiction
✨ Fantasy and Speculative Fiction
Check out even more new eBooks & audiobooks here