5 fast questions with Shari Lapena
It's hard to believe that Shari Lapena's blockbuster debut, The Couple Next Door came out just 4 years ago. With her 5th novel, The End of Her, Lapena spins a story about a woman discovering that her trust may have been badly mislaid. We caught up with her to find out what she likes to read when she's not crafting new tales of domestic noir.
What are you reading now?
The Quickening by Rhiannon Ward.
For work or pleasure?
Both. Sarah Ward is a writer of crime fiction that I'm acquainted with who also writes historical fiction as Rhiannon Ward and she sent me the book. But I love Victorian novels about séances, which this one is, so I'm really enjoying it!
What's a book you love that your readers might be surprised by?
I do read outside of thriller and crime fiction. And one of my favourite books of recent years is A Gentleman in Moscow. Millions of people have loved it, so it's not surprising that I would. But I have a huge interest in Russian history and this book really hit the spot for me.
What's a book you've meant to read for years but still intend to?
Donna Tartt's The Secret History! I loved The Goldfinch, and I've heard such great things about The Secret History, and I have it, but I still haven't got to it—so many other books get in the way. But I will definitely get to it at some point.
Which of your books do you wish people talked about more?
None, really. I don't feel like any of them has been less talked about than the others. However, I do wish I could discuss my books more in general, but I can't because of the spoiler problem. I'd really like to talk about my endings in particular, but I just can't!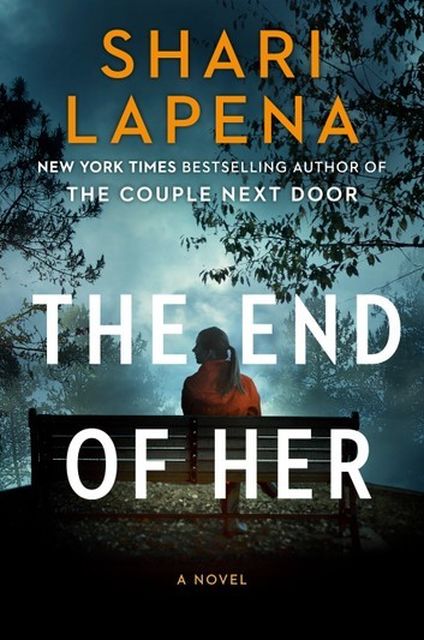 The End of Her
In upstate New York, Stephanie and Patrick are adjusting to life with their colicky twin babies. The girls are a handful, but Stephanie doesn't mind being a stay-at-home mom, taking care of them while Patrick does the 9-5 to pay the bills.
And when a woman from Patrick's past drops in on them unexpectedly, raising questions about his late first wife, Stephanie supports her husband wholeheartedly. She knows the car accident all those many years ago was just that--an accident. But Erica is persistent, and now she's threatening to go to the police.

View Book