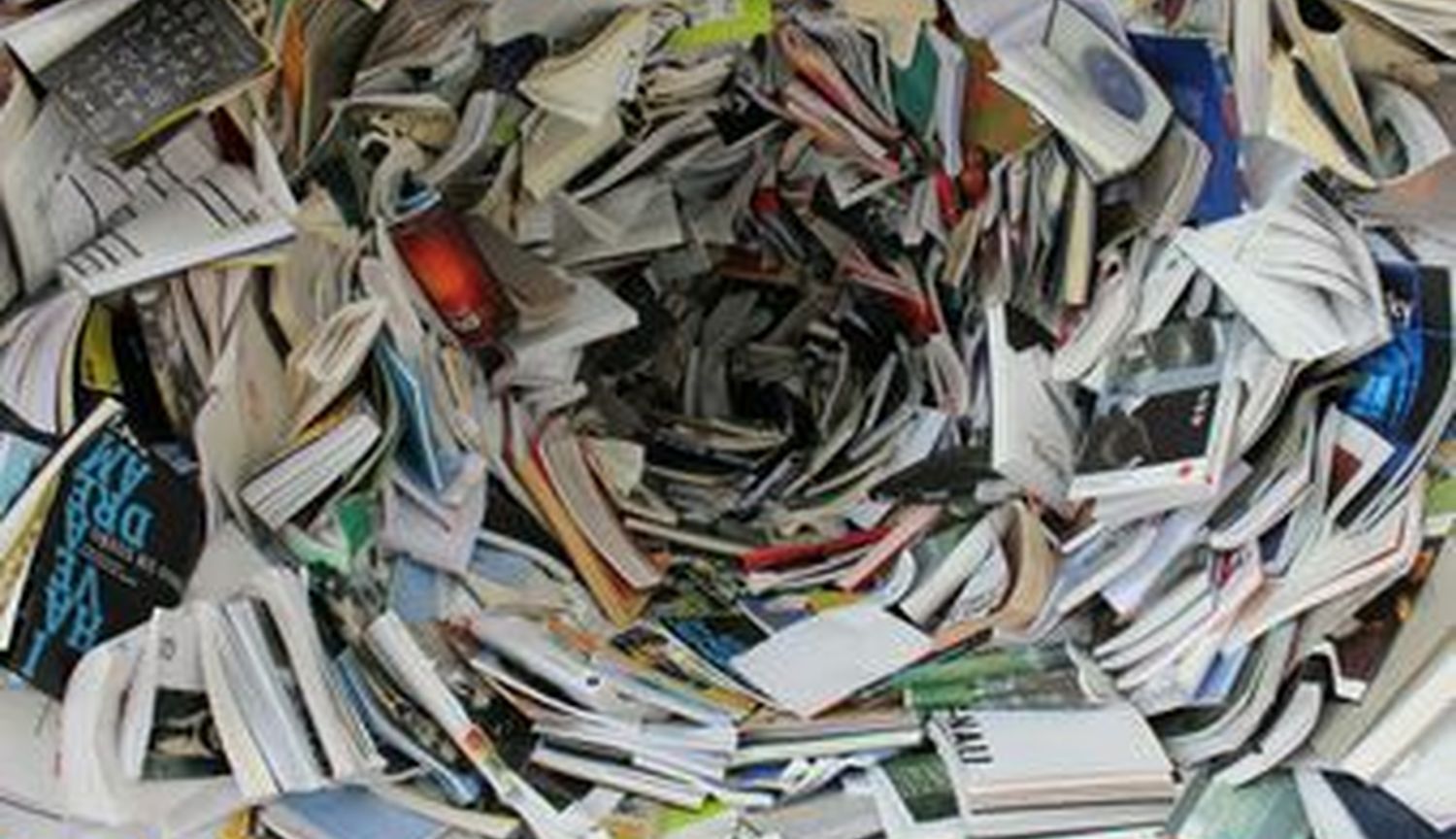 7 resources for discovering books when you can't find anything good to read
​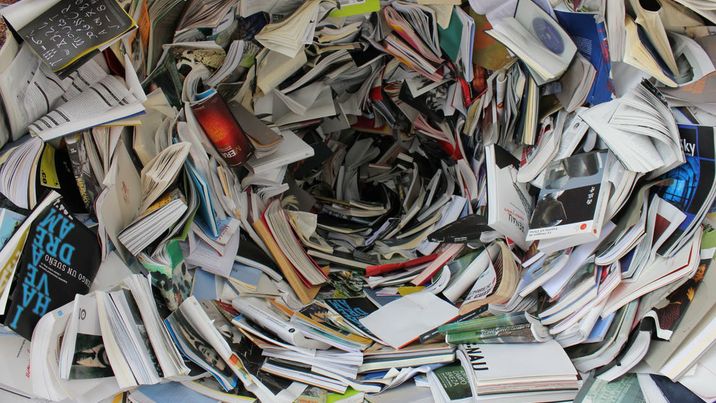 So you have hit a wall, reading-wise, you just can't find a great book to read?
We feel ya, sistah. It's grim.
We've all faced a reader's block at one time or another and so we've made it our business to come up with ideas for finding the way to break it and get into something new, stat. Here is our collective wisdom (with a little help from our friends at BookRiot):
1. Start small
Maybe your imagination needs a jolt from an unexpected place. Pick up a few brainy or quirky magazines, especially those you rarely or never read, and see if you can get your reading mojo going. See if it sparks your imagination and hits your "intrigue" versus "fatigue" button. You need to get your groove back, and breaking out of your pattern will help. Try:
2. Ask Friends
BookRiot reminds us you'd be surprised how well this probably obvious tip works, if you ask the right people. Unless you ask, how do you know which of your friends is hoarding those supernatural lesbian romances? Your grammy might secretly be a nature poetry fiend and can totally point you to a few collections to get started. It's not a perfect system, but chances are you have a few friends who are readers, and if they aren't into the particular thing you're looking for, they might have a reader friend who is. The point is, it never hurts to check.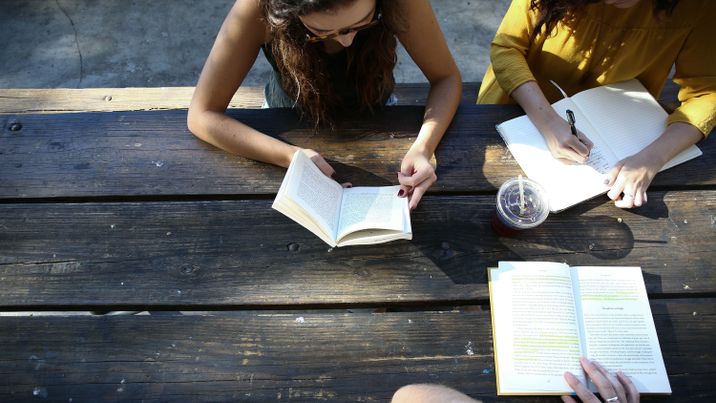 3. Get Technical
So there's this thing called the internet….yeah, okay, that's not helpful AT ALL. But seriously, the internet can be both daunting and incredibly valuable, if you know what to look for. Our friends at BookRiot recommend a couple of sites that have enabled their readers to curate lists and genres (and sub-genres and sub-sub-genres) about books to help you find exactly what you're looking for. Goodreads is the most well-known of these sites, and you can find a user-created list for just about anything. Because these lists are user-created, sometimes the recommendations are great, sometimes not so much. But they're a good starting place. Riffle also offers user-curated lists and the process of getting set up with an account allows you to specify the genres you're interested in and then it suggests people to follow based on those picks, which is a good way to get a bit more of a personal touch.
4. Get Technical 2.0
Kobo has been working on the alchemy of book recommendations for years now, and uses super-sophisticated analysis of reading data to understand what makes books similar, different, and related to one another. That's all very mathy-sciencey -- the bottom line is, you can use Kobo.com as a recommendation engine. Search the title of a book you really loved, and see what recommendations are generated. Check out the curated carousels, created by Kobo's team of booksellers. Keep an eye on the recommended reading emails sent to customers (and you should be one, natch). There is gold here, we promise.
5. Check Your Library
Librarians do this really awesome thing called Readers Advisory. It's a really fancy way of saying they're super good at recommending books. Only they actually learn how to do it. Take advantage of their education and ask for some suggestions. If they don't read in that specific genre you're looking for, they'll have magic librarian ways of offering you a few options you still might like, including using Novelist, which is a library tool that has an "appeal mixer" and can take your highly tuned specifications for character and tone and genre and spit out suggestions.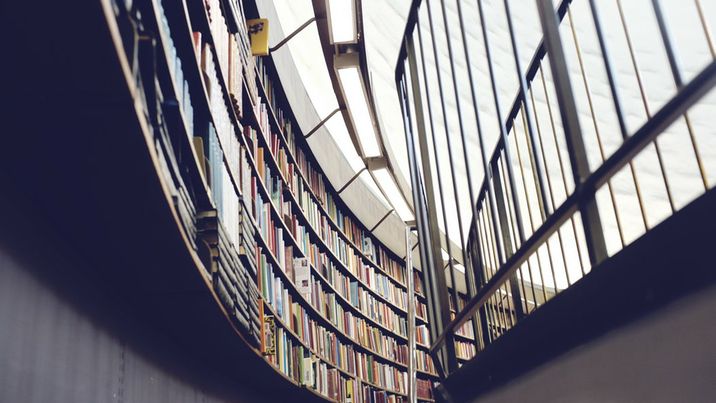 6. Browse the Bestsellers
No, not the New York Times' lists (though they're not bad…). I mean, those of your favorite online book retailer, like Kobo, who also happens to have a dedicated Staff Picks page, where you can get book recommendations from some of the best in the industry. And if you're interested in a really specific genre lots of sites, including Kobo, dive not only into genre but into sub-genre. So if you're looking for mysteries and thrillers featuring a female sleuth (an excellent sub-genre, if you're curious), they can help you. Nearly all of these sites will allow you to re-filter so you can see the books with the highest ratings first. Algorithms are all well and good, but reviews from other readers who took the time to write down their thoughts and feelings can be one of the best ways to decide whether or not a book is for you.
7. Socialize
Social media isn't for everyone, but if you curate your experience, you can find a whole world of fans and authors and publishers talking about the particular kinds of books you're looking for. Twitter and Tumblr are great for this. I like to follow authors or bloggers who write and read the books I'm interested in, and then see who they follow or reblog/retweet. See what relevant lists they've been added to on Twitter, and then see who else is on those lists. Do hashtag searches and see what the conversations are and who is talking. Then when you've built up something of a good feed, keep an eye on what these people are reading and recommending (or not recommending) and who they're talking about. This curation is ongoing and you can add or remove people to your social feeds based on what they (or you) are interested in. The community for your particular interest is out there, and social media is a great way to find it.
Some easy recommendations, some more time-intensive, but all worthwhile to help you break your reading rut.