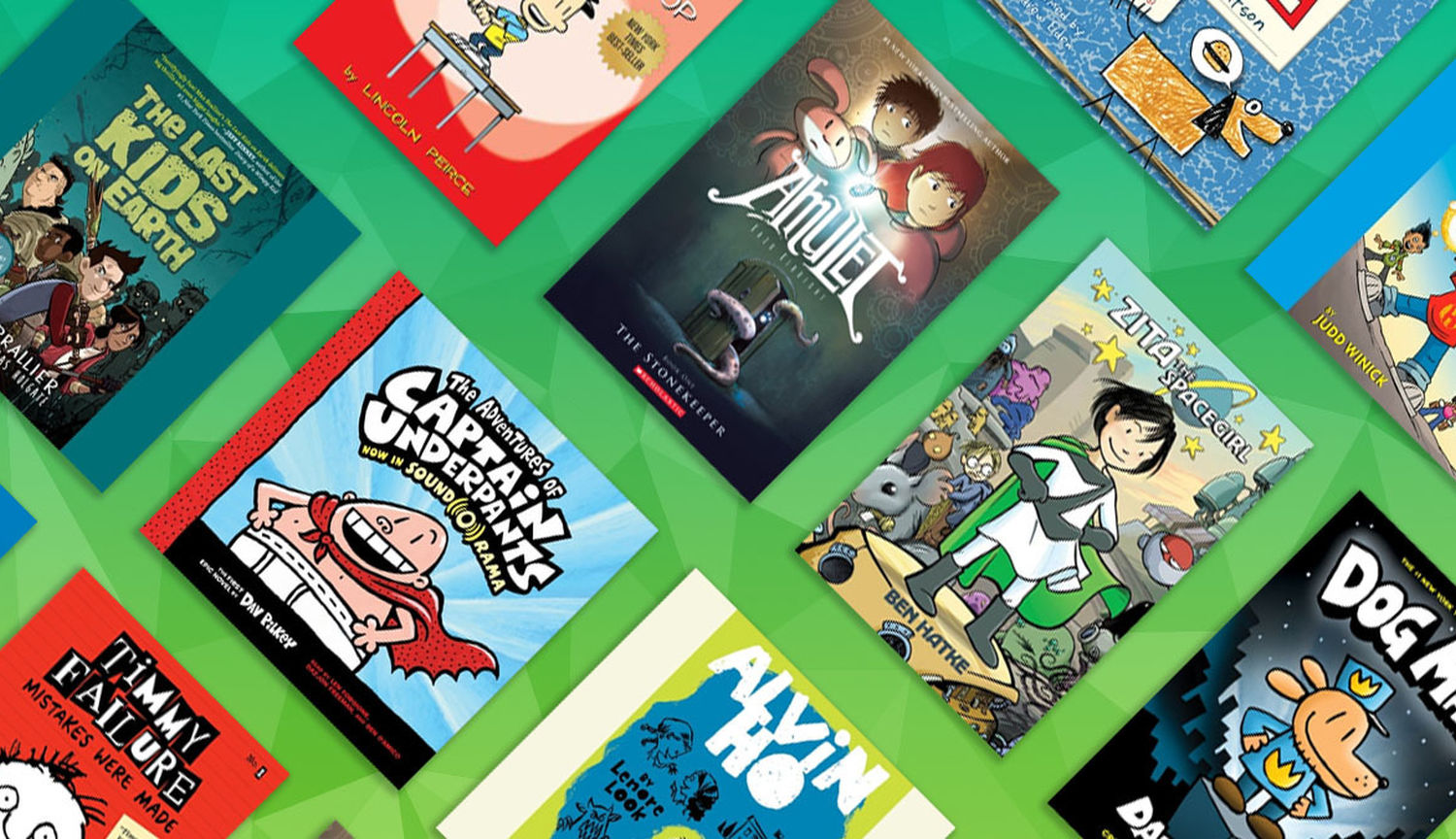 10 books for kids who love Diary of a Wimpy Kid
These ten graphic novel series are guaranteed to be big hits with kids who are looking for more whimsy, adventure, jokes, and magic.
Diary of a Wimpy Kid is beloved by kids for its middle school age humour, silly cartoons, and easy relatability. It's funny, heartfelt, honest, and manages to capture what the world feels like to kids (even if it is written by an adult). But there are a finite number of Wimpy Kid books—so what are young readers to do when they've read them all? Happily, there are quite a few graphic novel series just as fun and charming as Diary of a Wimpy Kid. From zany space adventures and monster apocalypses to heartwarming tales about kids learning to face their fears, these ten graphic novel series are guaranteed to be big hits with kids who are looking for more whimsy, adventure, jokes, and magic.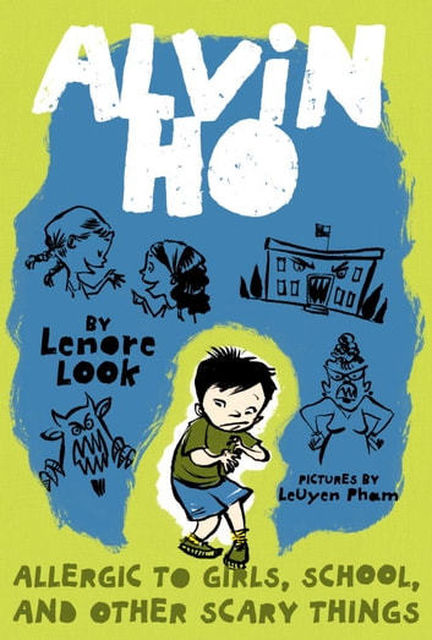 Alvin Ho
Kids who relate to Greg Heffley, the protagonist of Diary of a Wimpy Kid, will also see themselves in Alvin Ho, the hero of this charming and heartfelt illustrated novel series. Second grader Alvin is afraid of just about everything, and especially everything having to do with school, which is why he doesn't talk when he's there. But at home, he's not only loud, he's a rambunctious superhero named Firecracker Man. With the help of his family, Alvin learns how to face his fears and celebrate being himself—wherever he goes.
View eBook
View Audiobook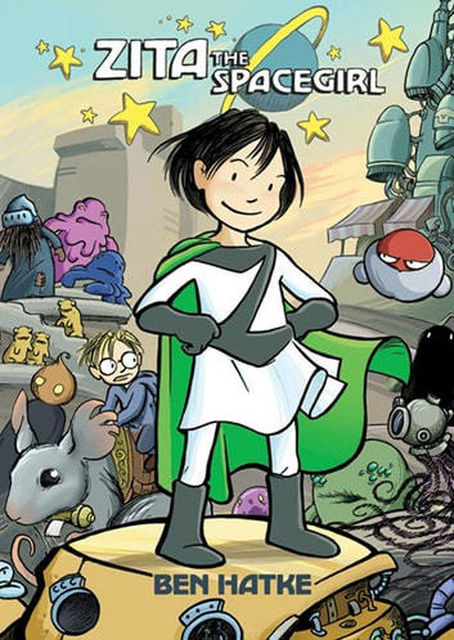 Zita the Spacegirl
A sci-fi romp full of fascinating aliens and dazzling monsters, Zita the Spacegirl is a series that will delight kids and parents alike. After her best friend is abducted by aliens, Zita sets out to rescue him—and ends up on the adventure of a lifetime. Before she knows it, she's cavorting with aliens, hoping between planets, and generally enjoying life as a galactic superhero.
View eBook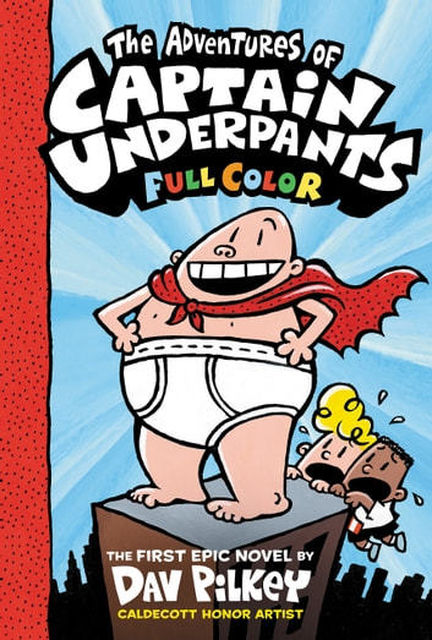 Captain Underpants
Captain Underpants is beloved by kids for a reason: it's totally outrageous and very silly. Troublemakers George and Harold love nothing more than playing practical jokes on their classmates and living up to their reputation as class clowns. Their crowning achievement is the creation of their very own superhero, Captain Underpants. With 12 books to choose from, readers will have no shortage of laughs and misadventures to revel in.
View eBook
View Audiobook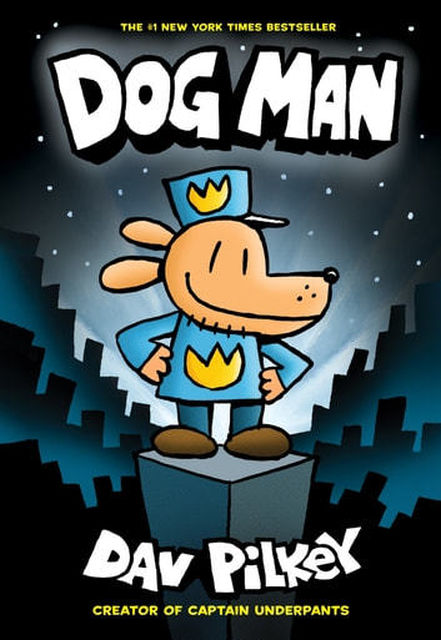 Dog Man
Another smash hit from the creator of Captain Underpants, Dog Man stars George and Harold's latest creation: Dog Man! Dog Man has the body of a human, the head of a dog, and a talent for catching criminals and solving mysteries. But sometimes his canine sense leads him astray—like when he gets the urge to chase after squirrels instead of robbers. This fun all-ages series is all about the importance of kindness and determination—with a hefty side of adventure, of course.
View eBook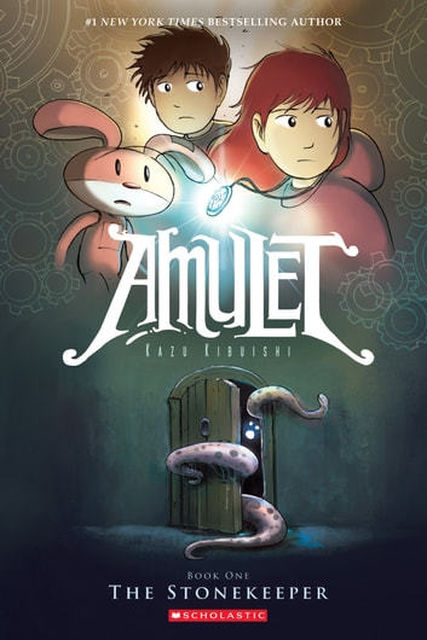 Amulet
Full of robots, demons, talking animals, and plenty of adventure, Amulet makes for exciting reading for kids of all ages. After their father dies, Emily and Navin move with their mother into an old family house that turns out to be dangerous—and magical. When their mother disappears through a door in the basement, Emily and Navin follow her in, determined to save her. They find a world full of strange wonders beyond anything they could have imagined.
View eBook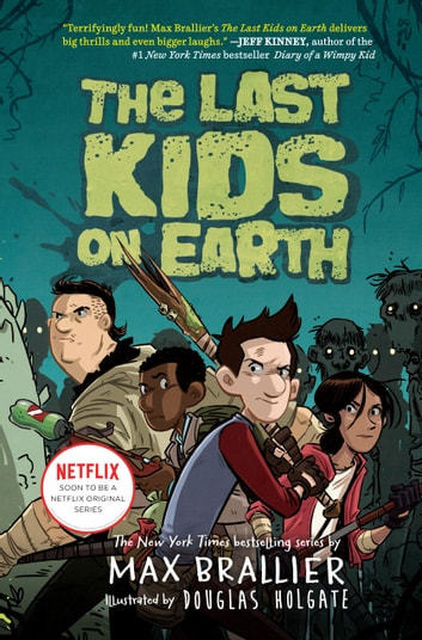 The Last Kids on Earth
This series of illustrated novels is perfect for kids who love comics but are excited to branch out into chapter books.  In a charming blend of text and black-and-white illustrations, Brallier shares the story of Jack, a 13-year-old kid who's just trying to survive the monster apocalypse. He's been holed up in his treehouse for a while, but when the very smart and very creepy monster known as Blarg comes to town, he decides it's time to take action. Along with a crew of friends and a pet monster, he sets out to achieve greatness.
View eBook
View Audiobook
Big Nate
Lincoln Peirce's bestselling Big Nate comics are chock-full of the kind of humor that middle schooler's can't get enough of. Nate Wright is an 11-year-old sixth grader with a talent for getting in trouble—he holds the school record for for most detentions ever, after all. Peirce captures all the trials and tribulations of middle school, from too much homework to terrible cafeteria food, with a silly playfulness kids can easily relate to.
View eBook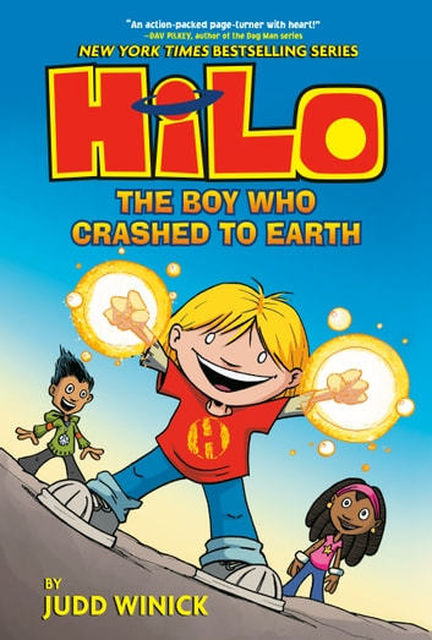 Hilo
Kids who love Dog Man and Big Nate—not to mention Diary of a Wimpy Kid—will be delighted by this hilarious, action-packed series about Hilo, a boy who falls out of the sky…and has no idea where he is or where he comes from. Hilo doesn't know how to behave on Earth, so it's a good ting his friends D.J. and Gina are around to show him the way. But in addition to the lessons in surviving school, the trio gets into a whole lot of exciting, otherworldly trouble.
View eBook
View Audiobook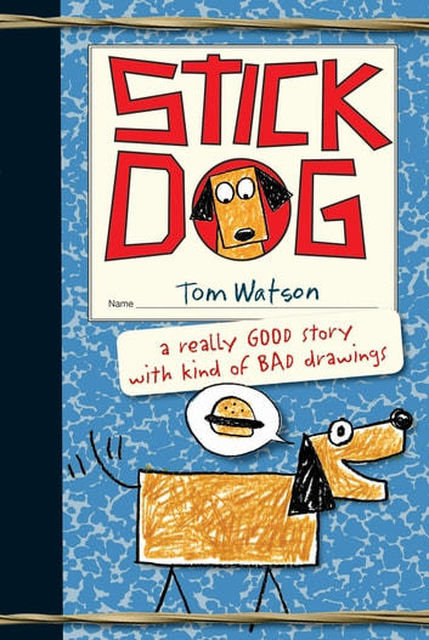 Stick Dog
Introducing everyone's new best friend: Stick Dog! Don't miss the very first book in this bestselling funny illustrated series. He'll make you laugh...he'll make you cry...but above all, he'll make you hungry! Follow Stick Dog as he goes on an epic quest for the perfect burger.
View eBook
View Audiobook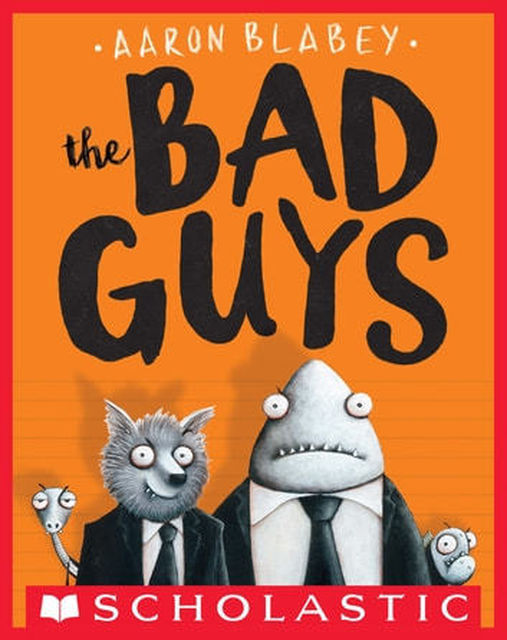 The Bad Guys
They sound like bad guys, they look like bad guys...and they even smell like bad guys. But Mr. Wolf, Mr. Piranha, Mr. Snake, and Mr. Shark are about to change all of that...Mr. Wolf has a daring plan for the Bad Guys' first good mission. They are going to break two hundred dogs out of the Maximum Security City Dog Pound. Will Operation Dog Pound go smoothly? Will the Bad Guys become the Good Guys? And will Mr. Snake please stop swallowing Mr. Piranha?!
View eBook