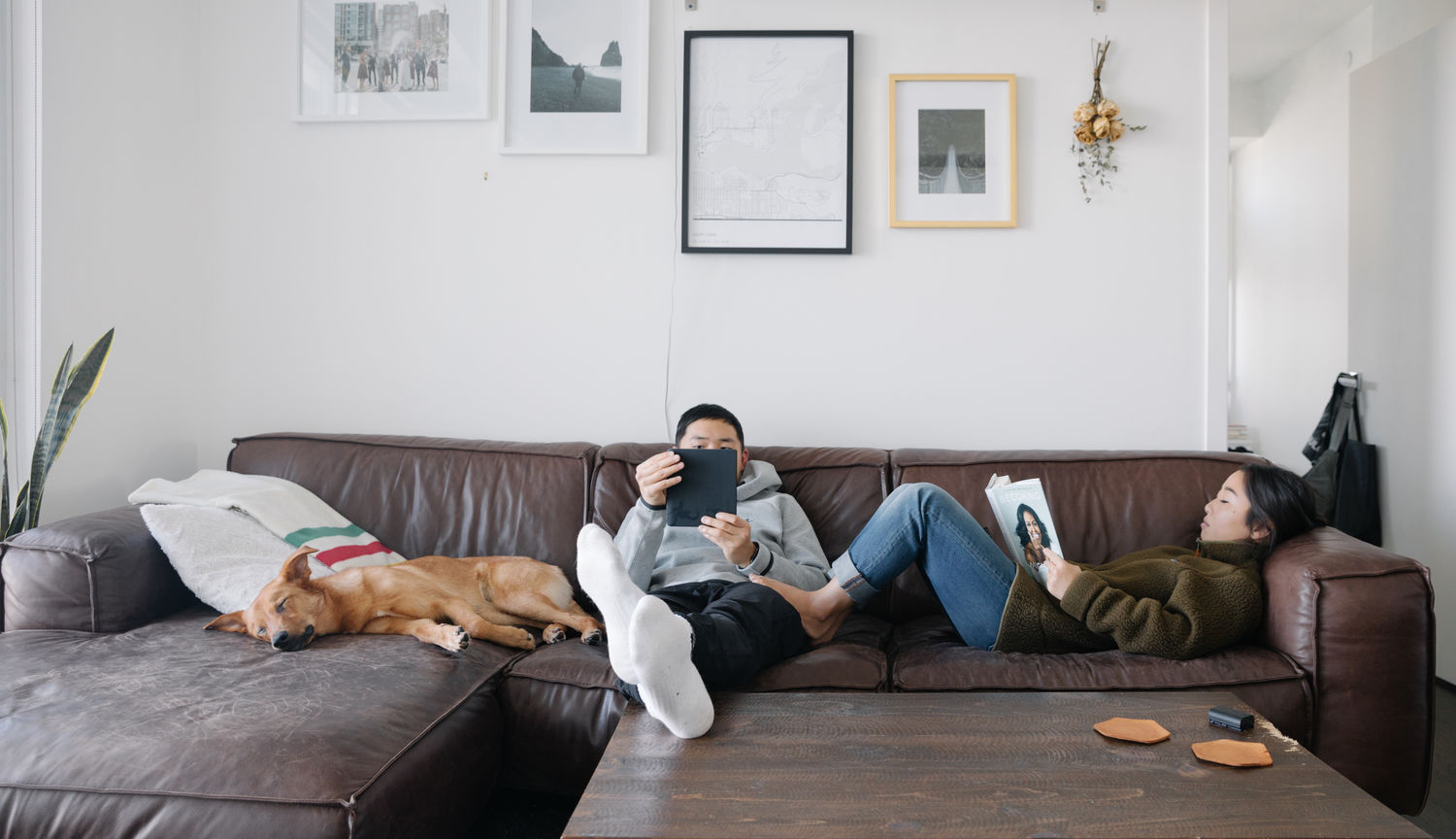 A round-up of our favourite reads and book recommendations
Close those other browser tabs; open up a book
If you're looking for somewhere to focus your attention other than social media and the endless stream of news, we have many books and bookish things that you'll feel good about reading. Whether you want to be amused, indulged, intellectually stimulated, or if you just want to escape, there's something for you here.
📚 In the spirit of staying at home and reading, here's an abundance of eBooks and audiobooks for every taste
🧕 S. K. Ali writes of the yearning we all feel to see ourselves in a story - Tell me a story
📺 This interview with the delightful Annie Murphy makes us miss Schitt's Creek before it's gone - Annie Murphy of Schitt's Creek: playful personality that's a little bit irresistible

🏠 Have you been stuck in the house with kids? It's tough. But you're not alone -
Books that are honest about motherhood and The best books for fathers and fathers-to-be
⏳ Looking to fill a lot of hours with just a few books? 20 long books to read while staying in

💻 Whether you're WFH or not, no doubt work has been different lately. Maybe it's an opportunity to reflect on where you want to take your career - Three books to boost your career
👩‍🎨 Amazing audiobooks and eBooks written by women - 8 audiobooks written and narrated by women and 10 inspiring books to read written by women

🎧 Audiobooks are a great way to relax and take in a book (yes, it's still reading) - 67 audiobooks that are better than the eBook (or paperback) versions
📖 If you've wanted to read a greater diversity of authors but haven't quite known where to start, this is one way to get going... 6 African-Canadian writers to add to your reading list
✨ … and this is another - 10 must-read diverse sci-fi and fantasy novels
🤣 We checked the audiobooks in this list and can confirm they're LOL-worthy wherever you are - 12 audiobooks to make you LOL on the subway

💭 If you're happy to read about challenging problems at a global scale, but you want to shake it up a bit -
Books to read about climate change
😱 If you're tired of sitting on the couch, author Ruth Ware has some picks to scare you into hiding in the closet - Ruth Ware's top ten chilliest reads
💘 Your space, your rules. Indulge in something extra spicy - Steamy romance audiobooks that'll make you blush
🚀 For stories of people coming together to achieve great things, the space race of the 60s offers a bounty of inspiring choices - Best books about space travel
🎙️ Finally, if you just want to sit quietly while we keep you company, check out our podcast Kobo in Conversation, where we speak one-on-one with authors about their books and the books that inspired them.