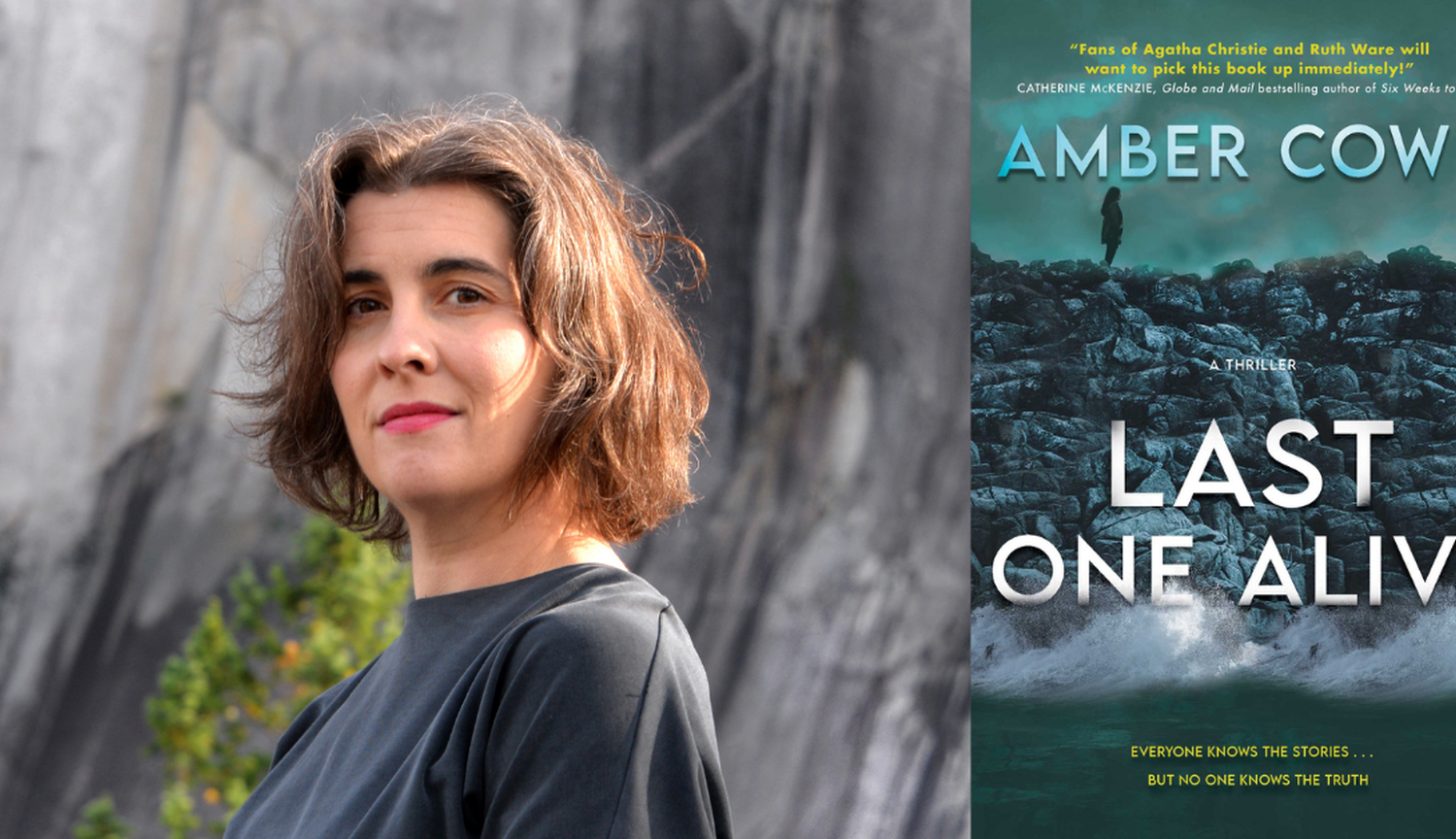 Amber Cowie, author of Last One Alive
Amber Cowie is a novelist living in a small town on the west coast of British Columbia. Her work has appeared in The New York Times, Salon, The Globe and Mail, CrimeReads, and Scary Mommy. She likes skiing, running, and inventing stories that make her internet search history unnerving.
Kobo: Can you describe Last One Alive using three words? 
Amber Cowie: Creepy atmospheric thriller.
Kobo: This book has some great horror/supernatural elements. Who or what was the inspiration behind the Stone Witch myth?
AC: I live on the unceded shared territory of the Squamish and Lil'wat Nations. The Squamish Nation has a terrifying tale of Kalkalilh—a giant witch woman who would pluck up and eat children if she found them after dark. When settlers came to live here, they endured unsettling brutal hardships in an early mining camp. In many Western societies, strong women have been accused of dark magic.
When I began writing, I wanted to intertwine misogyny, history, and storytelling to create the myth of a Pacific Northwest witch. All three combined in my mind in the form of Ruth Stone, a young woman accused of having supernatural powers strong enough to murder her husband and two other men, then disappear forever.
Kobo: Last One Alive is a locked-room mystery. What are some essential elements to this trope? What are some of your other favourite thriller tropes?
AC: Last One Alive is my homage to this incredibly sticky and compelling trope—a group of near strangers that must confront danger, the environmental elements, and each other while being trapped in a place where there is no escape. It was fun to write about a group of disparate people supporting and turning on each other to convey the powerful tropes of enemies becoming allies and allies becoming enemies.
I love thrillers, so there's a whole lot of tropes I am immediately drawn towards—steamy femme fatales, strangers with a mysterious and troubling past, and unreliable narrators. I absolutely love it when characters are placed in situations with urgent and inescapable timelines. And who can resist a toxic friendship? 
Kobo: Who would you want to see play Penelope, Marianne, Philip, and Liam in an adaptation?
AC: I love this question. Amy Adams would be a wonderful Penelope. Charlize Theron would play an amazing Marianne with Alexander Skarsgård cast as her brother, Philip. I always pictured John Boyega as the sexy but troubled Liam. Also, I know you didn't ask but Frances McDormand would absolutely nail the role of Fran!
Kobo: Penelope, the main character, is experiencing writer's block at the start of the novel. Do you have any writing rituals that keep you motivated or on track when you're writing? Any advice?
AC: Become a mother of two awesome humans who make your writing time so scarce that sitting down at your computer is a sweet treat rather than a chore [laughs]. In all seriousness, I tend to keep my writing space clear and uncluttered so when I sit down to write there's nothing to distract me. When I find myself at a lull I chew on fresh carrots. Something about that crunch seems to kick my brain into action. ◼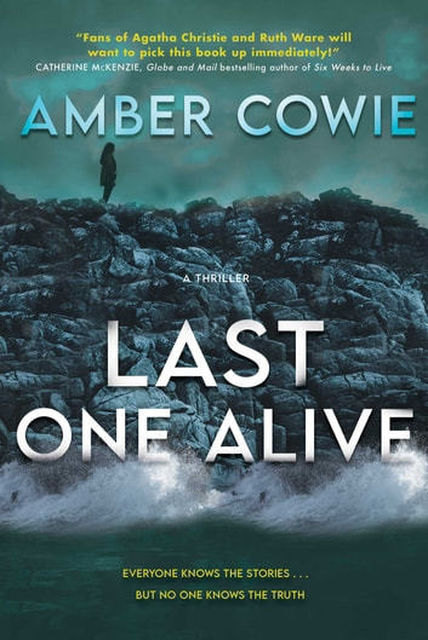 Last One Alive
Bestselling debut novelist Penelope Berkowitz is desperate for inspiration for a second book. With the help of her new boyfriend, she embarks on a research trip with a Clue-like team of professionals, ex-lovers, and estranged family members to investigate the myth of a witch on Stone Point, a remote coastal outcropping in the Pacific Northwest.
View eBook