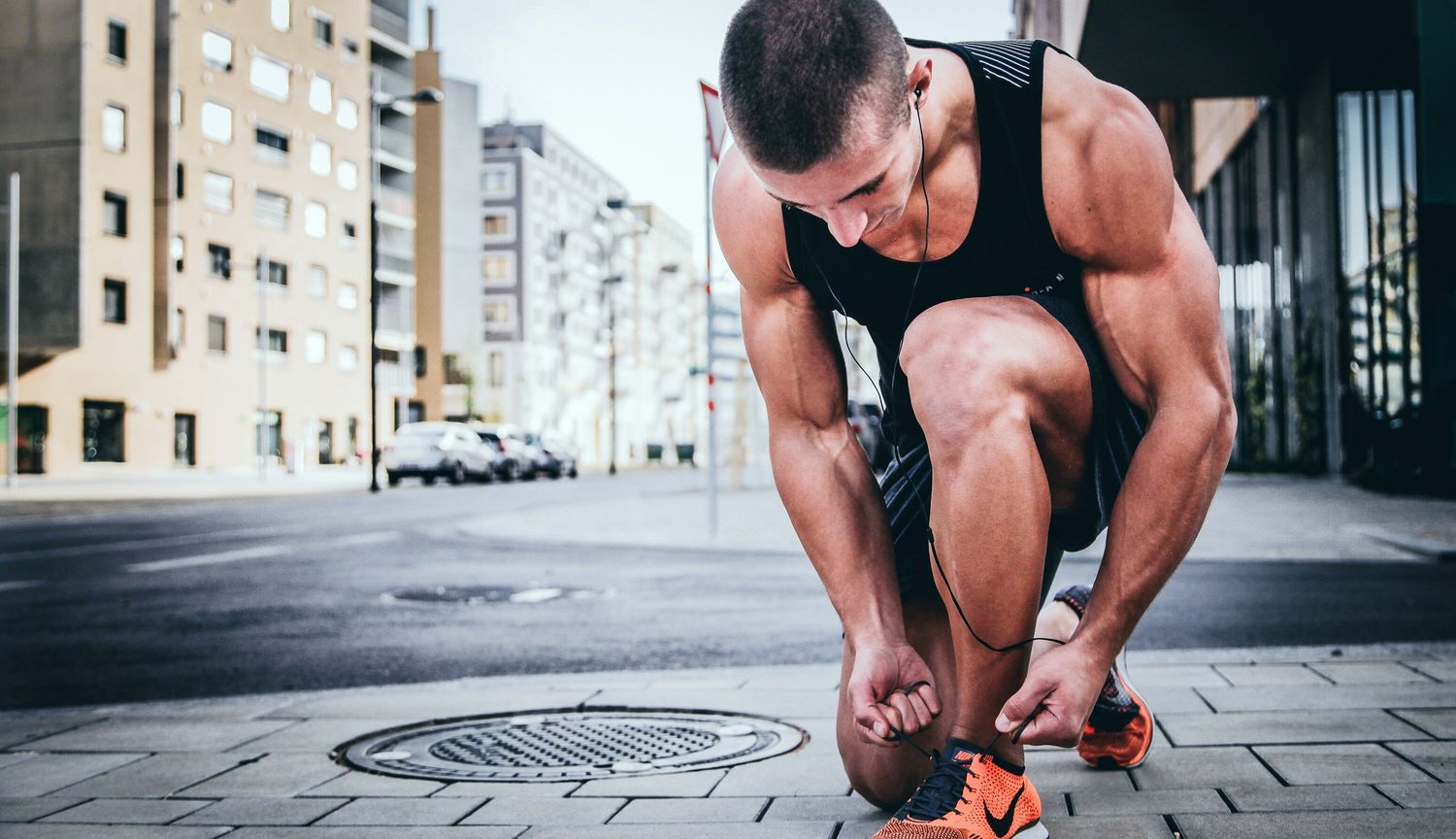 Seven audiobooks for runners
Music and podcasts are fine fuel for the run, but if you're looking to diversify your ammunition, audiobooks are the way to go. There are audiobooks with light narratives for short jogs, while heavier titles will push you through winded breaths – commanding your heart to keep going and your legs to keep pumping.
With the right read, run time on the road flies by.
Chapters can be used as checkpoints on the run, and finished titles ultimately add up to hours ran and distance moved. If you're anything like me, being able to run and read imparts a sense of accomplishment and a healthy stroke of ego.
Here are seven audiobooks to power your run:
1. The War of Art by Steven Pressfield
This book speaks directly to resistance, challenge and all the other elements that make a run so tough. Only three hours long, it's a short listen, and you can be sure to tally up a couple kilometers upon its completion.
2. The Power of Myth by Joseph Campbell (w/ Bill Moyers)
The conversational style of the chapters and the rusk undertone of Campbell's voice make it an agreeable listen on the run. Joseph Campbell talks about heroes in so many ways you have no choice but to become one yourself.
3. Unfu*k Yourself by Gary John Bishop
This one is for runners who need a voice of encouragement, instruction & reason. Bishop's canny narration coupled with the contents of the book make it a runner's perfect read.
4. Emotional Agility by Susan David
Susan David wants you to get moving. In your mind, in your body and in your life. If you run to relief stress, Emotional Agility coaches you through a four-step approach to fulfillment. Backed by careful research, David's narration carries enough sureness for you to simply listen and run.
5. Circe by Madeline Miller
A full-length marathon style fiction, Circe is meant to be consumed in parts. At around 15 hours, it's an ideal length for marathons, marathon training or even the walk back after a hefty 5km run. Miller's work is packed with action and enough ancient mythology DNA to teeter on philosophical.
6. Black Privilege by Charlamagne Tha God
Charlamagne Tha God's story is just as powerful as his voice. In Black Privilege, Charlamagne takes us through the journey of becoming a generational influencer and finding your truth. The subtitle of the book best describes its energy: "Opportunity comes to those who create it." It's the flawless soundtrack to building a champion and pushing your limits.
7. Children of Blood and Bone by Tomi Adeyemi
As great of a story as this is (bestseller lists, film deals etc.), it's Bahni Turpin's recital that sets this audiobook apart. Turpin's voice-over portrays the perfect audio picture of this fantasy world of blood and black magic. At 18 hours, it's a title you can stretch out, and as the story reaches its climax, you can up the difficulty and pace of your run.
Want more audiobook suggestions? Read The best audiobooks for road trips.