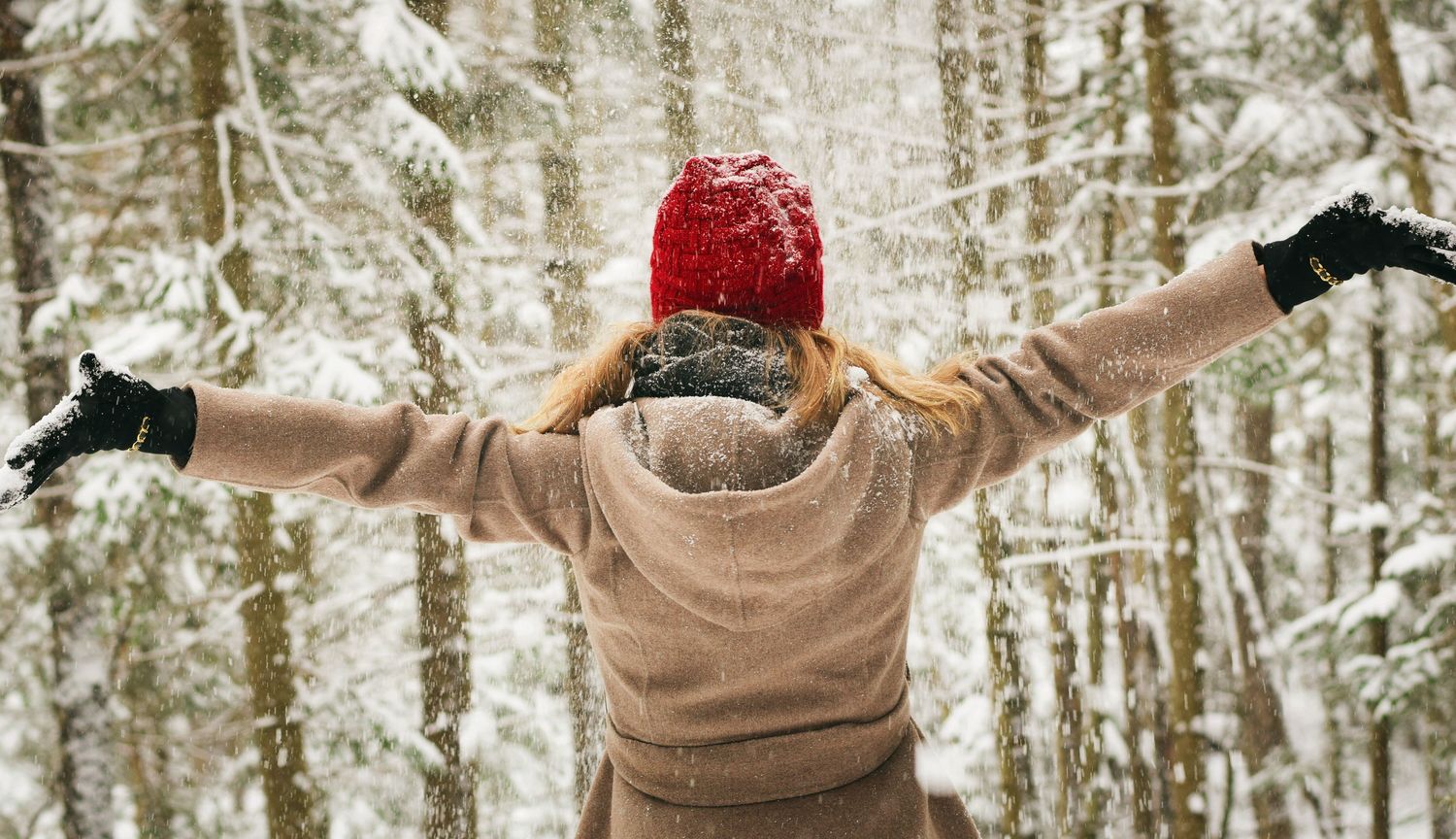 12 audiobooks to bring joy to your holiday season
It's the most wonderful time of the year, and also one of the busiest. With all the errand-running, house-cleaning, holiday cooking, and travelling to and from festivities, one of the easiest ways to keep up with your reading is listening to audiobooks. Here are twelve audiobooks to keep your spirits high this holiday season.
Keep the laughs going this winter with these hilarious essay collections.
Holidays on Ice by David Sedaris
Sedaris brings his unmatched humour to the holidays with this collection of twelve stories. From observations on holiday traditions to the diary of a department-store elf, you may stay in the car after arriving home just to finish the next story.
Spending the Holidays with People I Want to Punch in the Throat by Jen Mann
Want to hear someone skewer people who get too into Elf on the Shelf or write their holiday letters in the third person? Who doesn't? Mann's sharp wit will help you get through this hectic season with a smile on your face.
With kisses under the mistletoe, romantic sleigh rides, and playful snowball fights, holiday romances are the perfect gift to give yourself this month.
A Very Merry Romance by Brenda Jackson
A queen of romance, Jackson brings us the story of the forbidden love that started it all with the birth of the Madaris Family.
Christmas Camp by Karen Schaler
From the writer who gifted us the Netflix Original hit A Christmas Prince comes another swoon-worthy romance about a workaholic who must attend Christmas Camp at a mountainside inn to reconnect with her holiday spirit...and maybe the inn-owner's handsome son.
Better Not Pout by Annabeth Albert
No holiday romance list would be complete without an unlikely couple getting trapped in a snowstorm. A scrooge of a soldier reluctantly playing Santa meets his match in the enthusiastic man playing his elf.
Listening with the kids around? Here are two options for the younger crowd.
Winter of the Ice Wizard by Mary Pope Osborne
The Magic Tree House books are packed full of adventure and wonder. Brother and sister Jack and Annie are sent on missions by either Morgan Le Fay or Merlin, but in Winter of the Ice Wizard, Merlin and Morgan have disappeared. Jack and Annie travel with their friends to a frozen kingdom of ice and snow to solve the Ice Wizard's riddle or risk losing Merlin and Morgan forever.
My True Love Gave to Me: Twelve Holiday Stories edited by Stephanie Perkins
For teens and other YA fans, twelve stories about falling in love during the winter holidays from twelve bestselling authors. This book is full to the brim with cheer, heartache, angst, and - of course - love!
How about some festive fiction?
When Elves Attack by Tim Dorsey
Everyone's favorite Florida historian / serial killer Serge A. Storms stars in this zany comic holiday crime novel. If you're not already a Tim Dorsey fan, this book just might make you one.
The Christmas Cookie Club by Ann Pearlman
Every year, four women gather for their annual cookie exchange. This book celebrates friendship and sisterly love, celebrating the importance of community in addition to the joy of the season.
If you need a little pick-me-up this season, reconnect with yourself and your goals with these three inspiring and reenergizing listens.
The Courage to Be Disliked: How to Free Yourself, Change Your Life, and Achieve Real Happiness by Ichiro Kishimi & Fumitake Koga
If you're seeking change but are held back by the expectations of others, this may be your guide to living for yourself. It's already a massive bestseller in China and has just made the jump to North America. Framed as a conversation between a philosopher and a young man, The Courage to be Disliked has shown many readers how to be the person they really want to be.
When Things Fall Apart by Pema Chödrön
I keep this audiobook on my phone at all times and pull it up when life's disappointments and anxieties start to overwhelm me - which happens more often during the winter months. Drawing from Buddhism, this book offers transformative tools to conquer and reverse your negative reactions to all the little bumps on the road.
Gmorning, Gnight!: Little Pep Talks for Me & You by Lin-Manuel Miranda
Lin-Manuel Miranda is known for gifting us all with the musical Hamilton, but I knew him first as the "Silent e" guy from The Electric Company. Somewhere in between there, he began writing morning and nighttime nuggets of encouragement to his Twitter followers. He's gathered his favorite uplifting pieces into this audiobook which he - bonus! - narrates as well.
Sarah Nicolas is a recovering mechanical engineer, library event planner, and author who lives in Orlando with a 60-lb mutt who thinks he's a chihuahua. Sarah writes YA novels as Sarah Nicolas and romance under the name Aria Kane. Follow Sarah on Twitter at @sarah_nicolas.
For more audiobook recommendations, read Audiobooks the whole family can listen to around the fireplace.