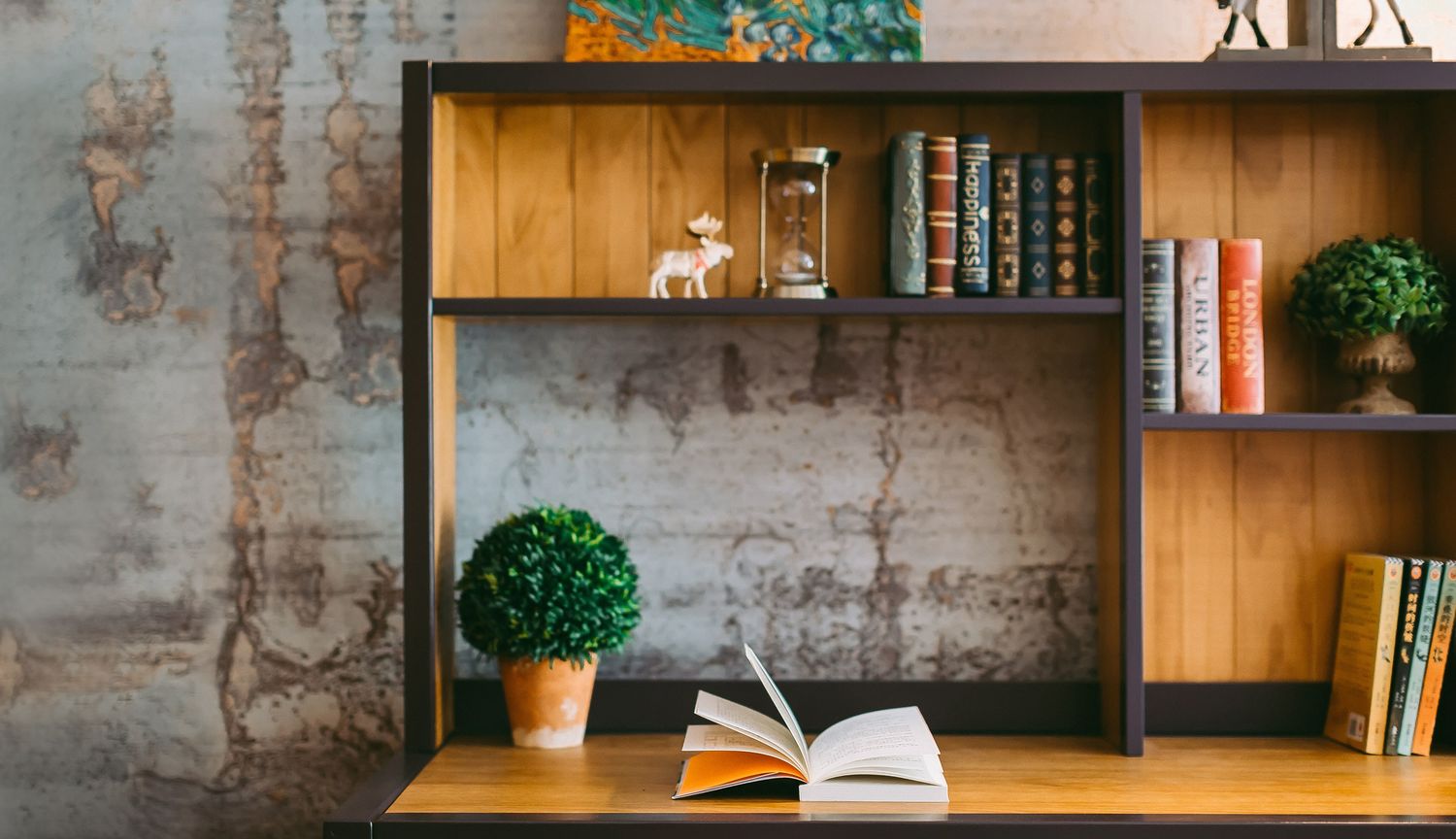 The best books I read in 2018
Nathan Maharaj is Rakuten Kobo's Senior Director of Merchandising and Content Sales, and (it goes without saying), an avid booklover. When one needs a new reading recommendation or wants to discuss the latest bestseller, Nathan is one of the people we turn to. After a whirlwind year of momentous releases, we asked him to share what he read, loved, and thought about 2018's books. Grab and chair and get comfy.
More than in any other recent year, January of 2018 feels like it was eons ago. Books I read in April felt inadmissible for this piece because surely I read that in 2017. Possibly as a symptom of my interest in podcasts and non-fiction books, 2018 was an almost unbearably dense year.

So let's start where we must - with the current resident of the White House and the many books about him and his administration. I read most of the big releases, but the one that stuck with me was Bob Woodward's Fear: Trump in the White House. The specifics jump out and paint a vivid and credible picture of a man tasked with a job that demands things of him he doesn't want to give, and an assortment of ambitious people pursuing competing agendas around and through him.
Speaking of difficult men, I thoroughly enjoyed Daemon Fairless' Mad Blood Stirring, a blending of the author's reflections on his own tendency to get into scuffles and a broader study of the violence we associate with masculinity. I found myself relating in some uncomfortable ways and considering my own thoughts and actions in a broader cultural context with an honesty I think I've avoided in the past.
I caught up with some great non-fiction that had been sitting on the shelf a while. The New Jim Crow is a compelling argument that institutional racism didn't end with the victories of the civil rights movement of the 60s, but morphed gradually and publicly into a pipeline delivering people of colour into prisons at an accelerating rate. It's the sort of book that, like HBO's The Wire, can change how the real world appears to its audience.
And I finally got around to How To Survive A Plague: The Inside Story of How Citizens and Science Tamed AIDS after seeing the documentary when it came out a few years ago. This was a harrowing read that put me right in the fray of the earliest days of the AIDS crisis, before anybody understood was the disease was, what caused it, or how it spread. I took inspiration from the courage and energy of activists forming communities, organizing to accelerate drug testing and facilitating distribution in the midst of an ongoing horror of loss and illness. This was a long, unforgettable read.

I read the last of Elena Ferrante's Neapolitan novels and loved it as much as I'd hoped. And I read the 3rd of Rachel Cusk's Transit trilogy, a light (for Cusk) parody of life at the mercy of book festival organizers. These are series I don't recommend to anybody: like a weird hobby or exotic dish, if they're for you then you'll find that out on your own. I know people who've tossed these books down in disgust, and people for whom these books are like warm baths. Proceed at your own risk.
I don't read a lot of genre fiction, but I'm finding my way back to fantasy and science fiction through some modern classics: I started Octavia E Butler's classic Xenogenesis trilogy, and continued through Stephen King's The Dark Tower II: The Drawing of the Three.
I love dinosaurs and I've started to convince people that I would gratefully receive books about dinosaurs as gifts. So for my birthday I got Paleoart by Zoë Lescaze. It's a glorious work from art publisher Taschen, and it tells the story of how specific artists, a shockingly small number of them, created works that shaped our imaginations for decades.
I've read nearly everything by Peter Carey, and I was absolutely thrilled with his latest book, A Long Way From Home. It's everything I look for in one of his books - a dusty corner of history, spun out into fantastical exaggeration and populated by unforgettable characters. And I got to meet him shortly after it was published in Canada!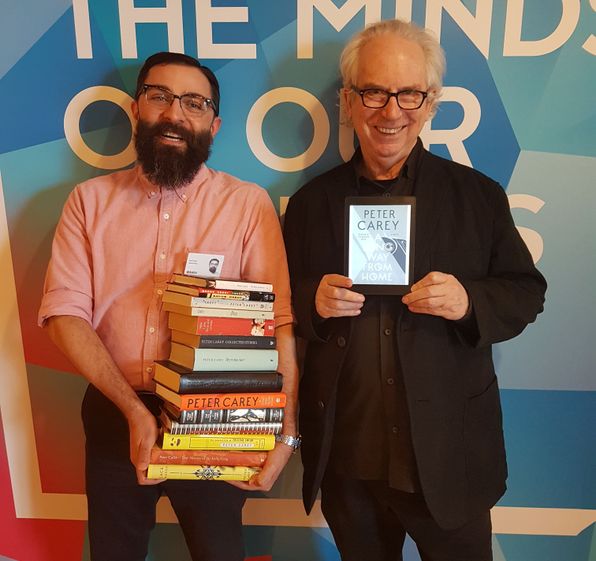 Peter Carey (R) visited Kobo HQ this year and spoke with Nathan Maharaj (L)
Audiobooks are a large and growing part of my reading life (I listened to most of the non-fiction noted above), and they're now key to summer road trips for my family. This summer's hands-down favourite was Neil Gaiman's Norse Mythology, narrated by the author. My boys loved Gaiman's characterization of Thor as an inept, but enthusiastic and well-meaning deity. And my youngest son just doesn't buy the Loki of the Marvel Cinematic Universe now that he knows the mischievous god as Gaiman writes him.
As tightly packed as this year has seemed, I feel like it's loosening up towards the end. To make sure I'm still enjoying and learning through reading, I've recently started allowing myself to not read anything on transit. That's slowed down my voracious pace somewhat, but I think that's a good thing if it means I get a little more time to live in the world and ideas of each book I read.
For Nathan's 2017 picks, read The best things I read this year.