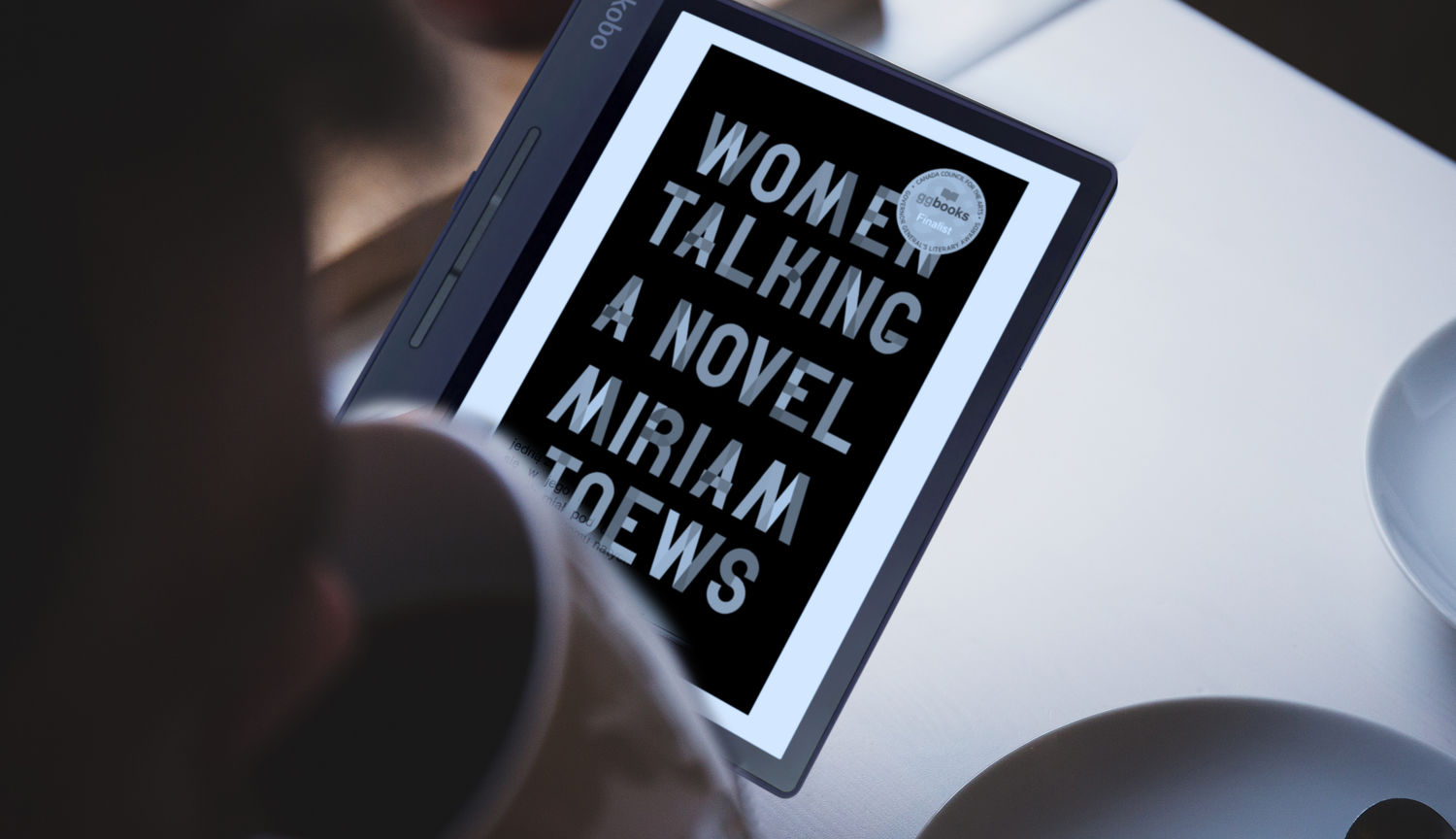 Kobo recommends: Women Talking by Miriam Toews
What do you do when your community betrays you? Do you do nothing, do you stay and fight, or do you leave, and try to make a better life for yourself?
These are the central questions driving the narrative of Miriam Toews' latest novel, Women Talking, but they aren't what is at the heart of the story. At the heart is a group of women, related by both blood and trauma, trying to work through their position within their community and understand how severely that has disadvantaged them.
Based around true events (google the Ghost Rapes of Bolivia and prepare to be horrified), Toews imagines a conversation between the female survivors of a series of rapes, perpetrated by a group of men within their Mennonite community. The rapes were excused away as supernatural acts. The women, uneducated, illiterate, isolated, had no choice but to believe what they were told. They had no memory of the events, only mountains of physical evidence, and their faith. You would think their community would do better by these women, but even in a modern, educated society, acts of sexual assault are excused, explained away. In the world in which these women lived, apart from modernity and any kind of female empowerment or education, they didn't have a chance. Women talking, with voices that are never heard.
Eventually the rapists were caught and charged, but, having been bailed out by the other men in the community, they are set to return to their village, expecting to be forgiven (as demands their Mennonite beliefs). This reality kicks off a two-day conversation between the women who need to decide not only their fate, but the fate of the rest of the community. Throughout their discourse the women discuss their faith, their desires, their dreams, and their duties—to their family, to their community, and to themselves.
Women Talking is an integral addition to the conversation around women's rights and community support—it highlights the inequalities that arise when women aren't given the same opportunities as men, when our society is not set up to equally support or protect all those within it. An issue just as pressing ten, fifty, a hundred years ago as it is today. The biggest difference is that, in the era of #MeToo, like the Mennonite women and their hayloft, we are finally creating safe spaces for people to share their stories, places to allow them to talk, and for us to listen.
Women Talking is available from Kobo as both an eBook or audiobook.
-
For more bookish content, read From words to action: the #MeToo movement in books