Booklover's astrology: what your star sign says about your reading life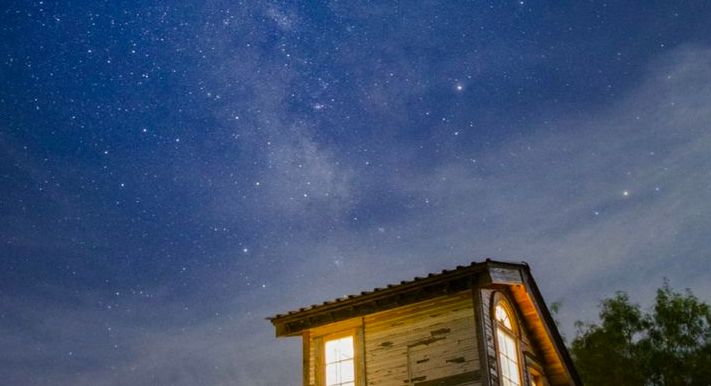 Is this the year the planets align to offer you the perfect reading experience or will 2018 be an uphill battle of epic (and some might say novel) proportions? Kobo can help. Read on to find out what's in store for you based on your sign:

AQUARIUS (January 20th - February 18th)
Dominant Traits: Lighthearted, Innovative, Multitasker
As an adventurous Aquarius, you're always game to explore the newest trends, whether it's painting your reading nook Ultra Violet (Pantone's Colour of the Year for 2018) or juggling a couple of books on the go. We predict that your reading life will be plentiful this year.
If you're looking for your next buzz-worthy read to share with your avant-garde book club, we recommend The Power by Naomi Alderman.

PISCES (February 19th - March 20th)
Dominant Traits: Artistic, Caring, Emotional
Pisces are born under a sign that is as much about creativity as it is about opposition. If you started 2018 on the wrong reading foot, don't fret, a wind of change is about to shake things up. As a sensitive sign, you're interested in finding compassion everywhere you look, which can be hard in the winter months when everyone is rushing head down to get out of the cold. But little sparks of kindness will reignite your soul and set your intentions for the year back on the right path.
Looking for a book to read while you relax and reset? We recommend The Hate U Give by Angie Thomas.
ARIES (March 21st - April 19th)
Dominant Traits: Feisty, Intuitive, Ambitious
Oh, Aries! Natural born leaders who are not worried about being in the spotlight, or provoking controversy. You're always on the pulse of current events and you're not afraid to discuss them. You love the whiff of a good challenge, which is why your 2018 list of must-reads is longer than ever before! The flip side of all that competitiveness is great intuition, which endears you to your many friends who look to you for their reading suggestions.
If you haven't already, we suggest you jump head first into Fire and Fury by Michael Wolff.

TAURUS (April 20th - May 20th)
Dominant Traits: Driven, Sensual, Deep-Thinker
Ever heard the expression "a bull in a china shop"? Sometimes, as a Taurus, you can feel a bit clumsy when it comes to navigating delicate situations, mostly because when you focus on one thing, you're going full speed ahead. 2018 might be the year to kick it back a notch and focus on what brings you the most joy and balance. Your sign is governed by Venus, which means you're also in touch with your sensual side...why not light a candle, put on your best reading socks and embrace the little luxuries in life?
Catch up on the latest lifestyle phenomena that's taking the book world by storm: The Little Book of Hygge by Meik Wiking.

GEMINI (May 21st - June 20th)
Dominant Traits: Social, Eloquent, Flighty
As the twin sign, there are two prominent sides to your personality: an intense drive, but also an impatience that borders on perfectionism. This means you're sometimes prone to starting a few books without seeing them through to the end. With so many choices, it's hard to zero in on something that's worth your time. With the Gemini season of renew and rebirth in mind, a collection of soulful poems sounds right up your alley.

CANCER (June 21st - July 22nd)
Dominant Traits: Careful, Nurturing, Loyal
Despite their hard shell, Cancers are known for being big softies on the inside. Careful though: back them into a corner and they're likely to pinch. Although your sensitive side can make you feel a bit exposed at times, this year is all about using your perceived weaknesses to your advantage. If you're afraid of public speaking, now is the time to take to the stage. Thinking about asking for a raise? Speak up and make yourself heard.
Need a book that's full of self-motivation? We suggest You Are A Badass by Jen Sincero.

LEO (July 23rd - August 22nd)
Dominant Traits: Brave, Impulsive, Motivator
No cowardly lion here! In the past, you've often been ready to pounce if anyone gets in your way. But with time and wisdom, you're also honing in your intense loyalty so you can be more diplomatic when it comes to advocating for yourself and others. You understand that being a leader also comes with a humility that can only be learned through working with others. So this year, you're asking your inner circle for books that have shaped and transformed their lives.
Need further inspiration? Try reading Braving The Wilderness by Brené Brown.

VIRGO (August 23rd - September 22nd)
Dominant Traits: Organized, Faithful, Opinionated
Even this early in the year, Virgos are most likely planning out every detail of their lives. Perhaps you have a chart of what you plan to read each month, but why not challenge your own desire to be in control of everything, and toss it out? Virgos are an opinionated bunch, but also a wealth of knowledge and wisdom. You're a great friend in a time of need, but sometimes you need to find a way to open up and laugh at yourself.
If you'd like to take a cue from a pro, we recommend reading When You Find Out The World Is Against You by Kelly Oxford.

LIBRA (September 23rd - October 22nd)
Dominant Traits: Considerate, Diplomatic, Creature of Habit
You're a lover of comfort, Libra. A plush blanket, a cashmere sweater, you name it! But this year it's time to step out of your safety zone and truly explore the world. You might have been procrastinating on making travel plans, but the time is now! Give yourself the extra push you need to embark on your next great adventure. Make sure to pack light and listen to an audiobook or two along the way.
If you're looking an epic coming of age story to accompany you and your wanderlust, listen to The Heart's Invisible Furies by John Boyne (narrated by Stephen Hogan).

SCORPIO (October 23rd - November 21st)
Dominant Traits: Secretive, Intelligent, Captivating
You're a bit of closed book, Scorpio. You can be moody, and at times, drawn to the darker side of life. What balances you out is an incredible ability to read others, to the point where you might have been a psychic in a past life! Although you're not always forthcoming with your own difficulties, you can still pick up on cues from others around you. Your aim for 2018 might be to loosen up a little and let others see the bit of magic that lurks not so deep inside of you.
Looking for a spellbinding read this year? We suggest The Witches of New York by Ami McKay.

SAGITTARIUS (November 22nd - December 21st)
Dominant Traits: Determined, Impatient, Magnetic
"Why bite off more than you can chew?" is not a phrase in your vocabulary. You like to supersize your goals and they only tend to snowball as the year goes on. While your willingness to try new things sets you apart, you can get impatient with people if they don't keep up with your fast pace. You are ruled by the biggest planet in our solar system, so you never do things in half-measures.
Need a little breather from your own itinerary? We recommend Less by Andrew Sean Greer, a novel about the adventures that can arise from dodging your obligations.

CAPRICORN (December 22nd - January 19th)
Dominant Traits: Detail-Oriented, Cautious, Resourceful
Have you ever met a Capricorn with a Type B personality? Nope! Capricorns have a reputation for being all-work; no play, but even those who tend to choose the straight and narrow path need to expand their horizons. A cautious Capricorn might learn from the mantra, "live a little". This could mean reading books outside of your usual genre and comfort zone. While many Capricorns instinctively fear change they also seem to secretly pine for it.
With that in mind, we suggest you read something futuristic like Artemis by Andy Weir.