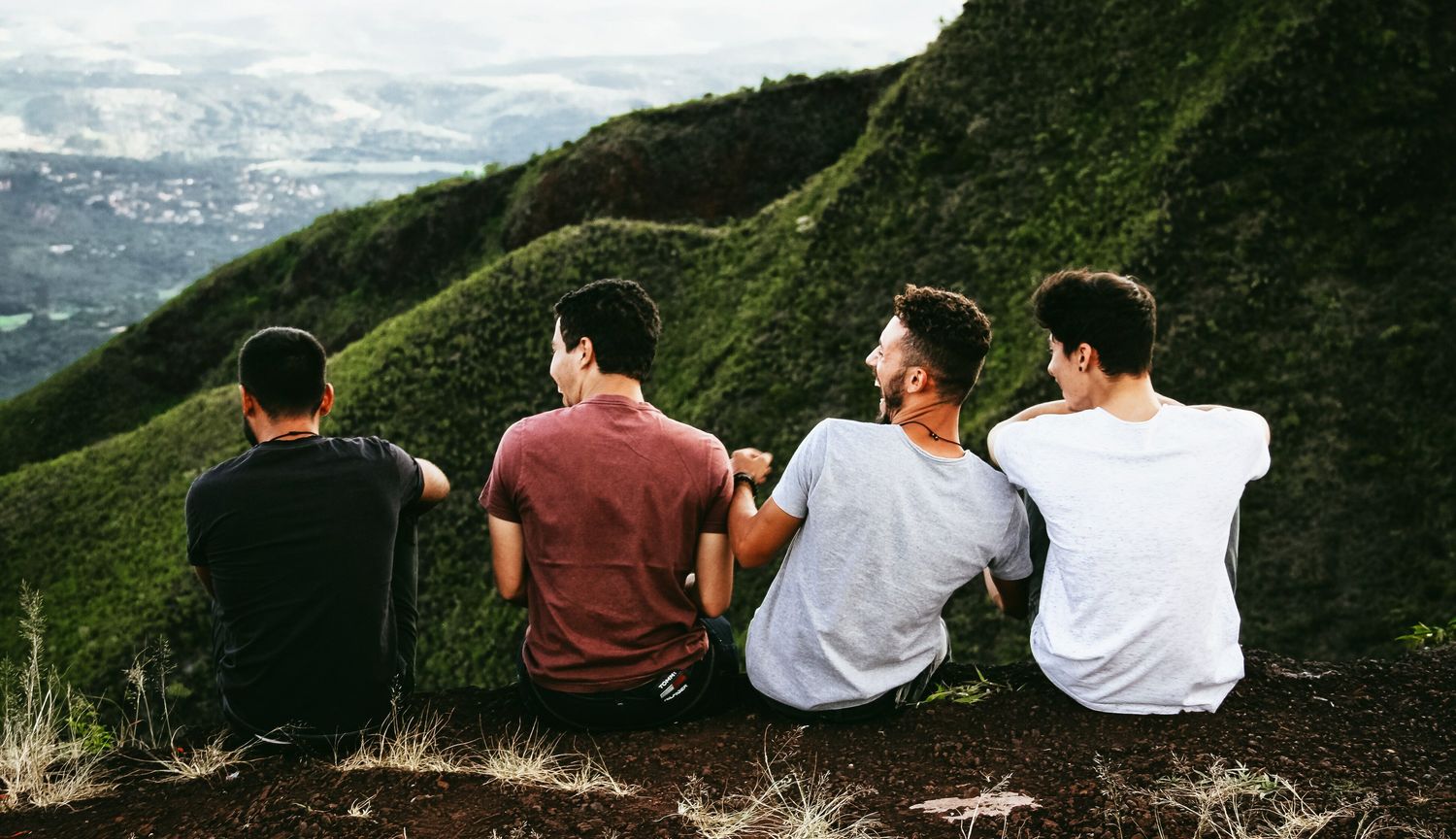 Books every man should read - and why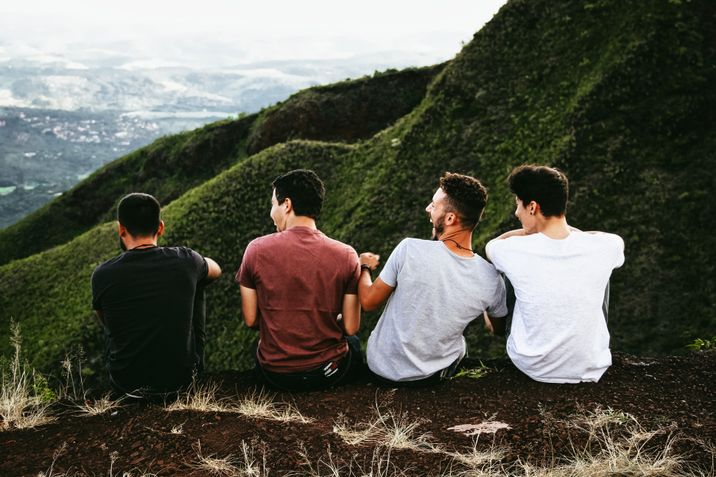 We consulted with many, many sources, from Esquire to the Guide to Manliness, to our friends-who-are-men, in order to come up with a full and rich list of the top books every man should read, and why.
In no particular order, here are the best books for men: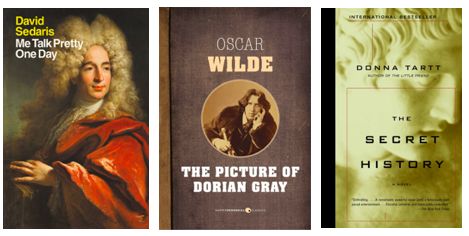 Me Talk Pretty One Day by David Sedaris


First of all, anything by Sedaris is hilariously funny. Says Esquire: Thought you had it tough? Growing up gay, Greek and with a lisp in North Carolina, USA, Sedaris tells the story of his youth through a series of hilarious essays. Worth it for the pithy one-liners alone.

The Picture of Dorian Gray by Oscar Wilde
In case you haven't burned off the vanity and selfishness of youth as yet, let this be a cautionary tale.
The Secret History by Donna Tartt
Tartt's métier is guilt, in all its shapes and sizes. But, this book also demonstrates how gullible the young and insecure can be.

The Road by Cormac McCarthy
It's a terse, post-apocalyptic novel that hides a great story of fatherhood.
The Bell Jar by Sylvia Plath
This is a kind of companion novel to The Catcher in the Rye, but youth and the quest for self-discovery from a female perspective.
Norwegian Wood by Haruki Murakami
Because it is important to know the difference between heroic love and emotional dependence.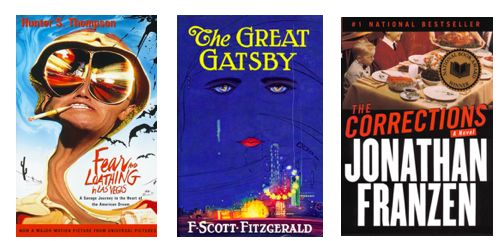 ​Fear and Loathing in Las Vegas by Hunter S. Thompson
It's Thompson's most famous work of gonzo journalism, which was a thing before the Internet; it's also one of those occasions where the story is probably better than the reality.
The Great Gatsby by F. Scott Fitzgerald
This is what the website Cool Material has to say: At the surface, it's an interesting story about a guy's cool but manipulative neighbor. Further down, it has something to say about almost every single human vice.
The Corrections by Jonathan Franzen
Richly realistic, darkly hilarious, and deeply human, this book peels the layers off of lives of quiet desperation and shows where mercy should be.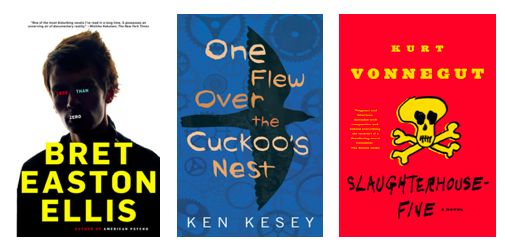 ​Less Than Zero by Brett Easton Ellis
Says Esquire: "What you wish your youth was like, basically. A tale of unbridled excess and, naturally, subsequent destruction."
One Flew Over the Cuckoo's Nest by Ken Kesey
Cool Material says this: If there's a moral here, it's gotta be "buck the system, but don't buck it too hard and know when to lay low. You can always come back for more later."
Slaughterhouse Five by Kurt Vonnegut
Selected by the Modern Library as one of the 100 best novels of all time, Slaughterhouse-Five is an American classic and one of the world's great antiwar books.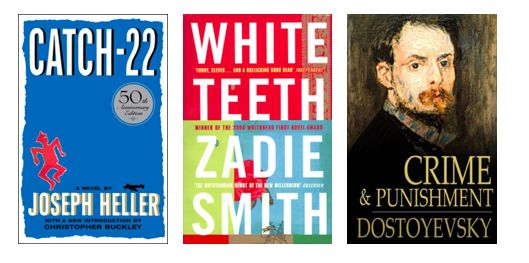 ​Catch-22 by Joseph Heller
A kind of companion to Slaughterhouse Five - since its publication in 1961, no novel has matched Catch-22's intensity and brilliance in depicting the brutal insanity of war.
White Teeth by Zadie Smith
It handles big chunky themes like race and immigration, friendship, war and culture-clashes with a light touch. It's a joy to read.
Crime and Punishment by Fyodor Dostoyevsky
One of the world's first psychological thrillers, this is a detective story that hinges on ethical dilemmas – including the question of whether doing a bad thing for a good outcome is ever worth it.
What book would you add to this list?
For more content, read The best motivational books of 2018 (so far).