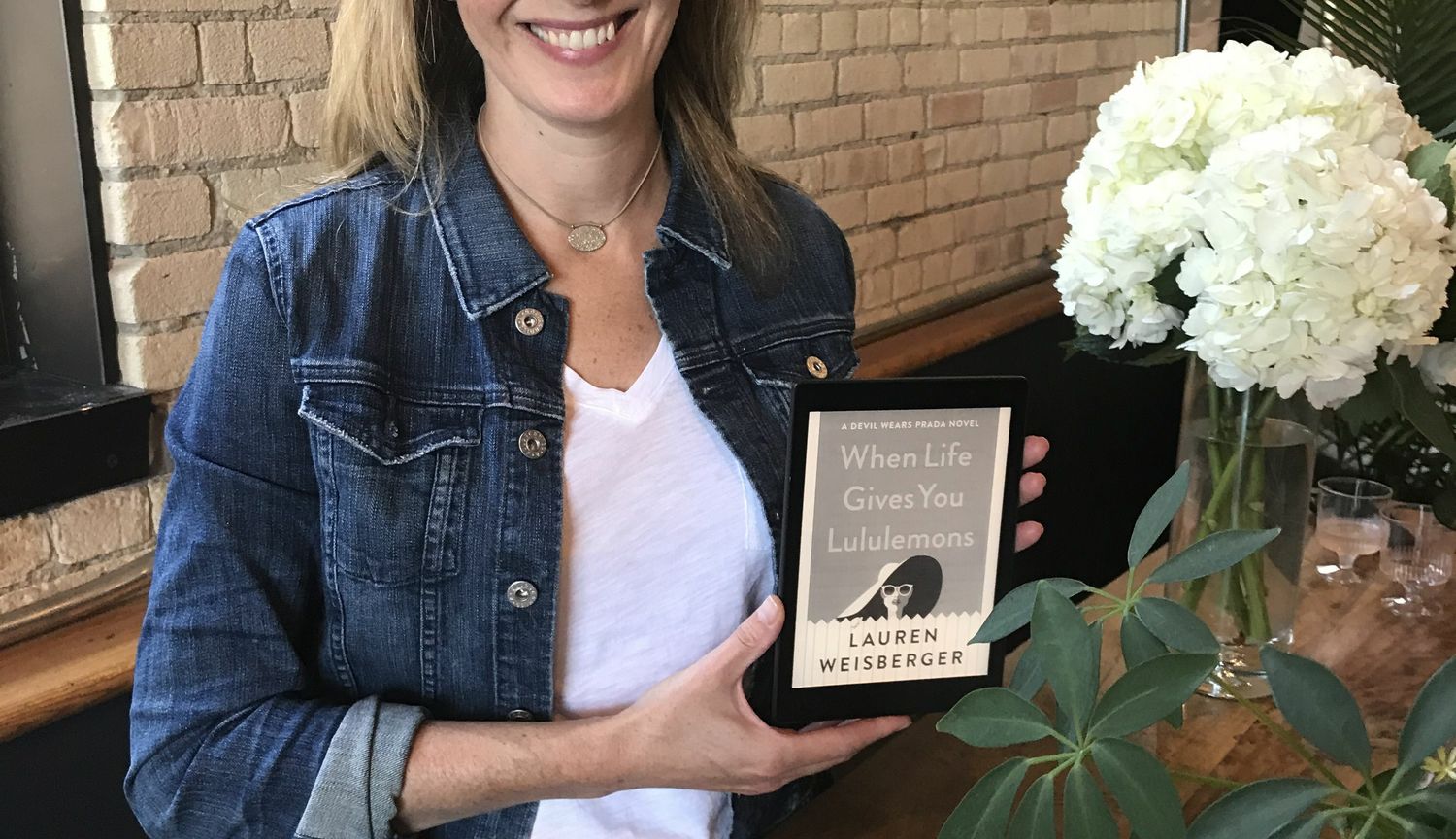 The Devil Wears… Lululemons?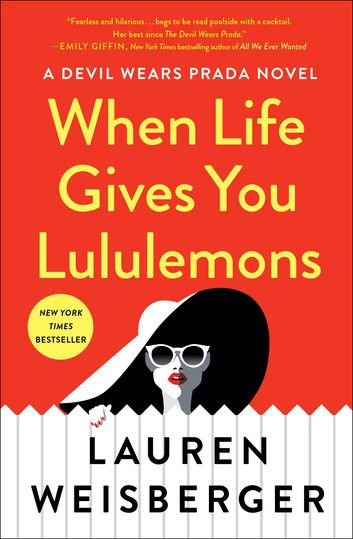 Not quite, but the new book, When Life Gives You Lululemons, is superstar author Lauren Weisberger's latest book, and we love it. The story follows The Devil Wears Prada's Emily Charlton, A.K.A. Miranda Priestley's first assistant—or coat rack if you prefer. It's a rollercoaster ride of hijinks, rosé-filled afternoons, and badass women taking matters into their own hands to make things right. We sat down with Lauren at Kobo HQ to get all the juicy details in person.
Tell us a bit about the book.
We pick up with Emily Charlton, the other assistant in The Devil Wears Prada (played by Emily Blunt in the movie), who is now an image consultant and sort of a crisis manager. She goes rather unwillingly to Greenwich Connecticut, a very tiny suburb of New York City, to help a friend in crisis. And we see this group of women band together to take revenge on a man who's behaved very badly.
When Life Gives You Lululemons is the follow up to The Devil Wears Prada. How long have people been waiting and asking for this?
I heard some rumblings, but I think it was just high time we saw what happened with Emily. She was my favourite character that I've ever written in seven books, and I've heard whether they read the book or saw the movie, people really responded to Emily, so I was excited to pick up with her again.
She's quirky, she's sarcastic. It lends itself perfectly to a comedy.
It does, and she says what everyone's thinking and can't say, which is really fun. It's fun to write and it's fun to read. I mean, she has no filter. She's an excellent character to start out with.
How did you name this book?
This was a feat! I had so many terrible ideas and I was kind of desperate. I was looking on a website of clichés and I saw "When life gives you lemons" and I thought, women's Lululemons are like the suburban uniform. It was meant to be. And I still wasn't even sure. I texted my sister and I said, "What do you think. Am I being crazy? I really like this," and she said, "Love it, I love it, I love it."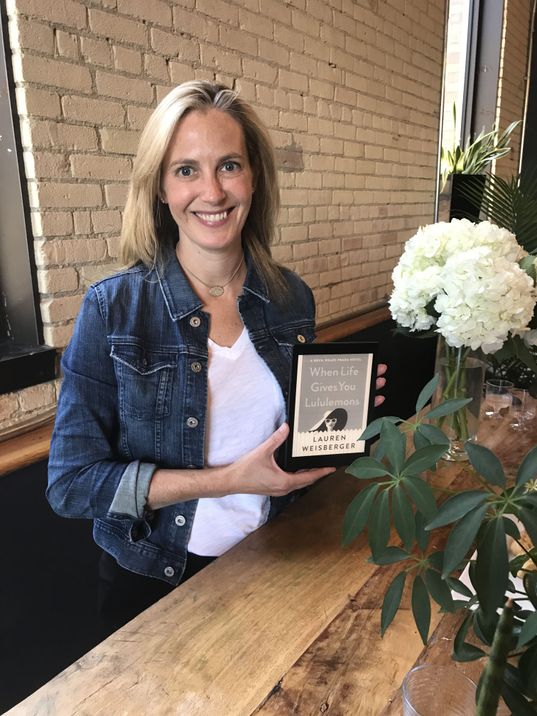 There are quite a few over-the-top housewives in your story. Was it fun to write?
I think when you find towns where you have people with a lot of money and time, a lot of outrageous behavior comes about and it was just a fun world to write about. For me, it was a totally different cast of characters to satirize.
What misconceptions are there about the suburbs?
I think one of my own personal misconceptions was that I was going to move out there [suburbs] and just find a lot of people without interests. And it couldn't be further from the truth. I've met the most dynamic, engaged, interesting people that I could have ever imagine, they're all city transplants.
Do people need to read The Devil Wears Prada before reading this story?
Definitely not because it's been a while, and ten years later, Emily is a different person. In The Devil Wears Prada, she was single in her 20s and living in the big city, and now she has a fully established career, she's married, and she's in her mid 30s. What she's seeing and experiencing is completely different, but no less outrageous.
How did you choose image consultant as her career?
I'm obsessed with the idea that there are people, and lots of them, who make their living on celebrities behaving badly. I mean what a cool concept. I like this sort of crisis management/image consulting hybrid career where people are called in the middle of the night because so and so's gotten arrested again or whatever the story.
There are lots of fantastic one liners in The Devil Wears Prada movie, for example an all-time favourite is, "By all means move at a glacial pace. You know how that thrills me." How do you write this stuff?
I have a hard time recalling at this point whether some of these lines were from the book or from the movie. I'm happy to take credit for them but the movie people had some good ones too. But you know, in a strange way, this is how my sister and I talk to each other. Everyone needs one person where you can say anything to. She can walk into a room and I can be like, "You look fat and horrible in that," and it's just how it is. She does it right back to me, and I think some of that finds its way into the book.

What would Meryl Streep think about your new book?
I have no idea. I would love to know; I've met her multiple times. She's obviously a phenomenal actress, but definitely holds her cards close to the vest. I hope more than anything she would love to reprise her role and I'd love nothing more than to see her come back again. Miranda appears in this book, and Andy is mentioned a little bit, but at the end of the day, When Life Gives You Lululemons is all about Emily.
What is a book you think everyone should read?
I recently read Excellent Sheep. The author [William Deresiewicz] is a former Yale professor and he wrote this incredible book on how we are all sort of creating this whole class of kids who are resume hounds: they can do anything perfectly, they're all excellent, but they have no souls because we push them, and push them, and push them to achieve, and they've done incredible things, but then they get to school and have no idea what any of it means.
***
We could talk with Lauren all damn day, but then we wouldn't be reading. Drop everything and download When Life Gives You Lululemons, it's the perfect summer read, and remember, as Conan O'Brien once said: "If life gives you lemons, make some kind of fruity juice."