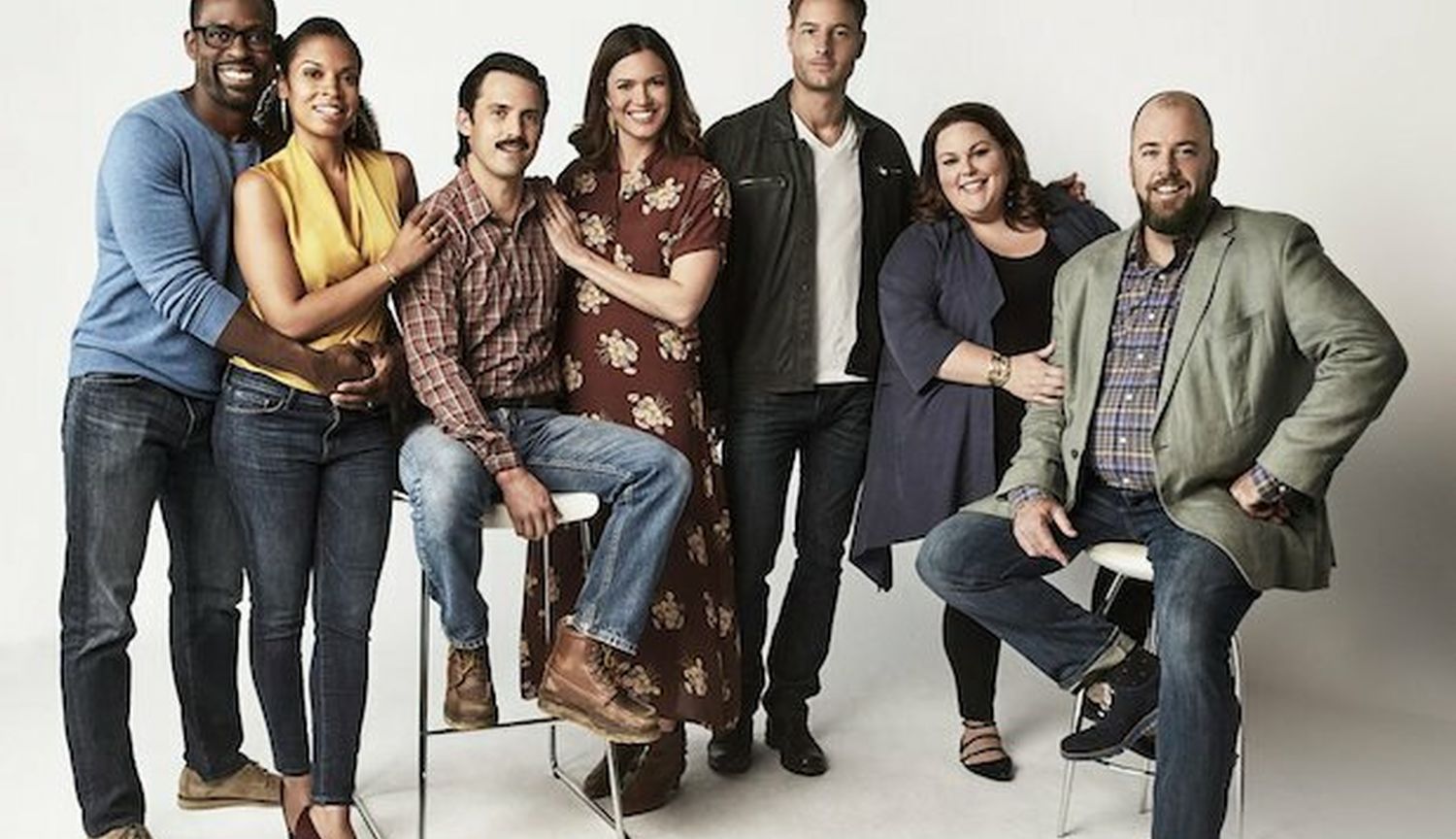 7 books to read if you love This Is Us
If you love the TV show This Is Us for the melodramatic episode endings, heartbreaking family secrets and complicated relationships, these reads are for you. They confront themes like adoption, body image, family ties and racial identity, and will have your heart throbbing. Check them out.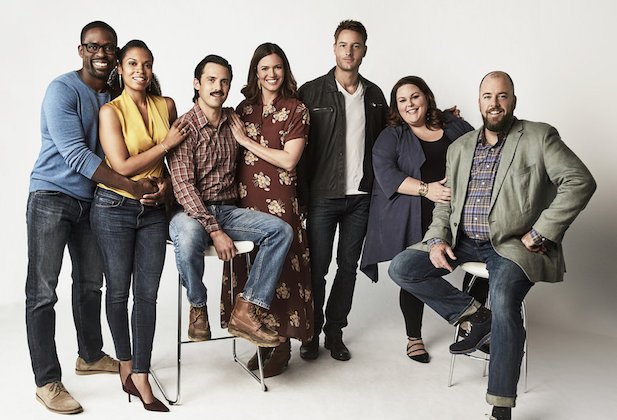 Photo Credit: Maarten de Boer/NBC | 2017 NBCUniversal Media, LLC.
Why you'll love it: If the Pearson sibling rivalries sound oh so familiar, give this book a go.
Synopsis: We follow the Kettle sisters through their tumultuous thirty-third year as they deal with sibling rivalry and secrets, revelations and relationships, unfaithful husbands and unthinkable decisions, and the fabulous, frustrating life of forever being part of a trio.
Why you'll love it: Besides being the number one Pittsburgh Steelers fan, Jack was the quintessential TV dad, and his death is a pivotal part in the show. It functions as the crutch for many of Kate, Kevin, Randall and Rebecca's problems.
Synopsis: Simultaneously mourning the demise of his father and his marriage, Judd joins his dysfunctional family as they reluctantly sit shiva and spend seven days and nights under the same roof. The week quickly spins out of control as long standing grudges resurface, secrets are revealed and old passions are reawakened.
Why you'll love it: Jack and Rebecca's relationship seems picture perfect from the outside looking in, until she realizes he is on a slippery slope with alcohol. Addiction is a recurring theme on This Is Us (alcohol, drugs and food), and the show illustrates how support systems can be the light at the end of a very dark tunnel.
Synopsis: Born in 1941, Eileen Tumulty is raised by her Irish immigrant parents in Woodside, Queens, in an apartment where the mood swings between heartbreak and hilarity, depending on how much alcohol has been consumed. From an early age, Eileen wished that she lived somewhere else and sets her sights on upper class Bronxville, New York. Called a "long, gorgeous epic, full of love and caring", this might be one of the best books you've read all year.
Why you'll love it: If the show's overwhelming fuzzy feelings keep you invested, this book should also do the trick. It's a complete combo of love, support and sibling bonds.
Synopsis: Spanning five decades, Commonwealth explores how a chance encounter reverberates through the lives of four parents and six children. Spending summers together in Virginia, the Keating and Cousins children forge a lasting bond that is based on a shared disillusionment with their parents and the strange and genuine affection that grows up between them.
Why you'll love it: This heartbreaking read about a journey into adulthood and body identity will help readers relate with Kate, who has struggled with weight her whole life. [SPOILER ALERT: it affects her chances of becoming a mother].
Synopsis: Growing up in the suburban hell of Misery Saga (a.k.a. Mississauga), Lizzie has never liked the way she looks—even though her best friend Mel says she's the pretty one. She starts dating guys online, but she's afraid to send pictures, even when her skinny friend China does her makeup. She knows no one would want her if they could really see her. So she starts to lose. But no matter how much she loses, will she ever see herself as anything other than a fat girl?
Why you'll love it: This popular YA novel about black racial identity features Starr Carter, who lives in a poor, predominantly black neighborhood and attends a predominantly Caucasian prep school. Randall's identity issues in This Is Us closely mirror Starr's struggle to figure out where she fits in.
Synopsis: Sixteen-year-old Starr Carter moves between two worlds: the poor neighborhood where she lives and the fancy suburban prep school she attends. The uneasy balance between these worlds is shattered when Starr witnesses the fatal shooting of her childhood best friend Khalil at the hands of a police officer. Khalil was unarmed. Soon afterward, his death is a national headline. What everyone wants to know is: what really went down that night?
Why you'll love it: This Is Us jumps back and forth in time, from year to year, focusing on significant moments in the Pearsons' lives, similarly to The Year We Turned Forty. Both ask the big questions about fate, and whether you would do something different if given the chance.
Synopsis: If you could repeat one year of your life, what would you do differently? This heartwarming and hilarious novel from the authors of The Status of All Things and Your Perfect Life features three best friends who get the chance to return to the year they turned forty—the year that altered all of their lives, in ways big and small—and also get the opportunity to change their future.
Want more TV-inspired booklists? Read A booklist inspired by Queer Eye's Fab Five